Background_
Old convenience stores needed a major facelift.
Following the departure of Tesoro gas stations from the local market, Par Hawaii tasked MVNP with rebranding all of the Tesoro 2Go convenience stores, with the goal to retain and grow Tesoro 2Go's customer base and stand up against competitors, like 7-Eleven and Aloha Island Mart.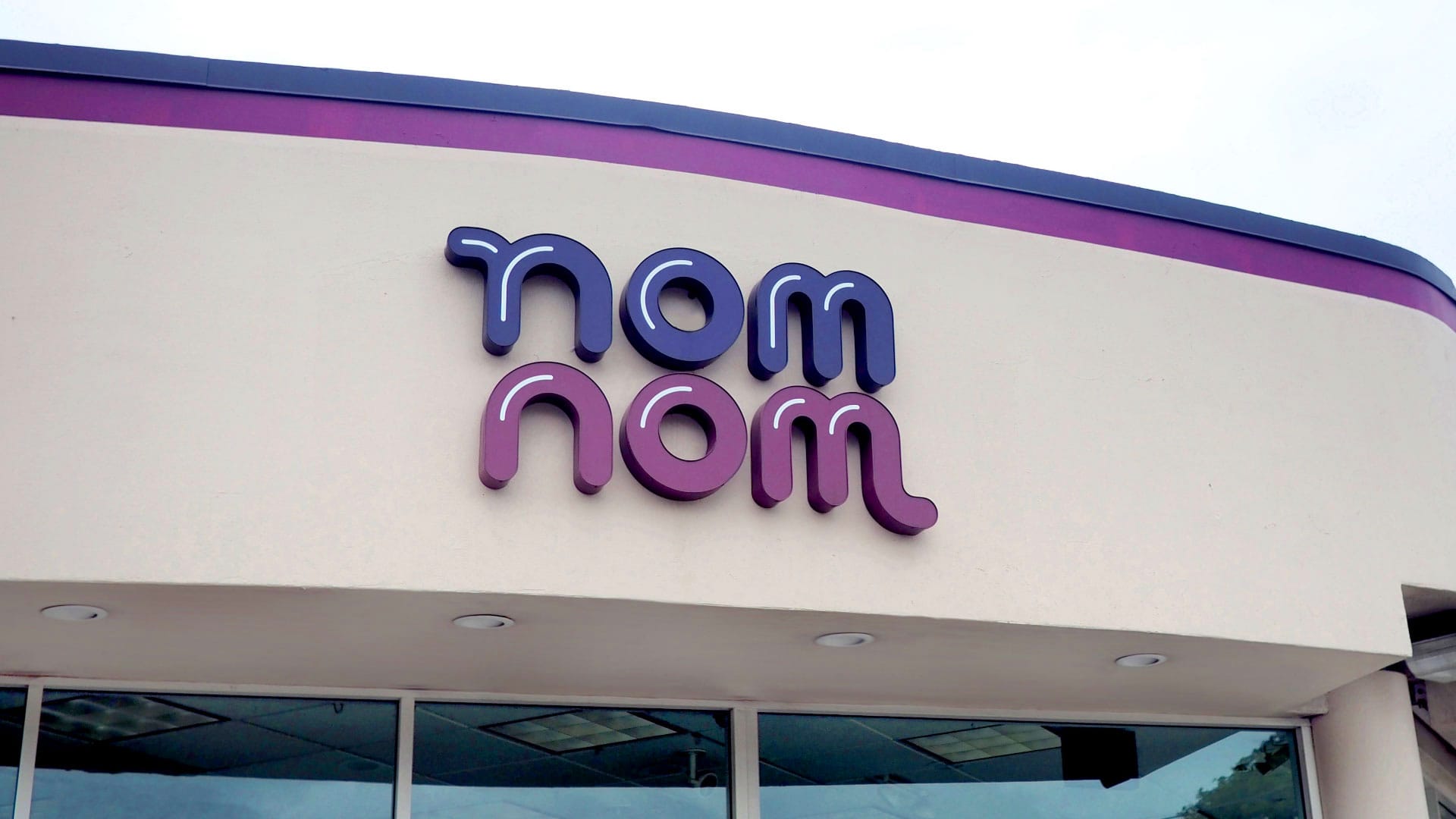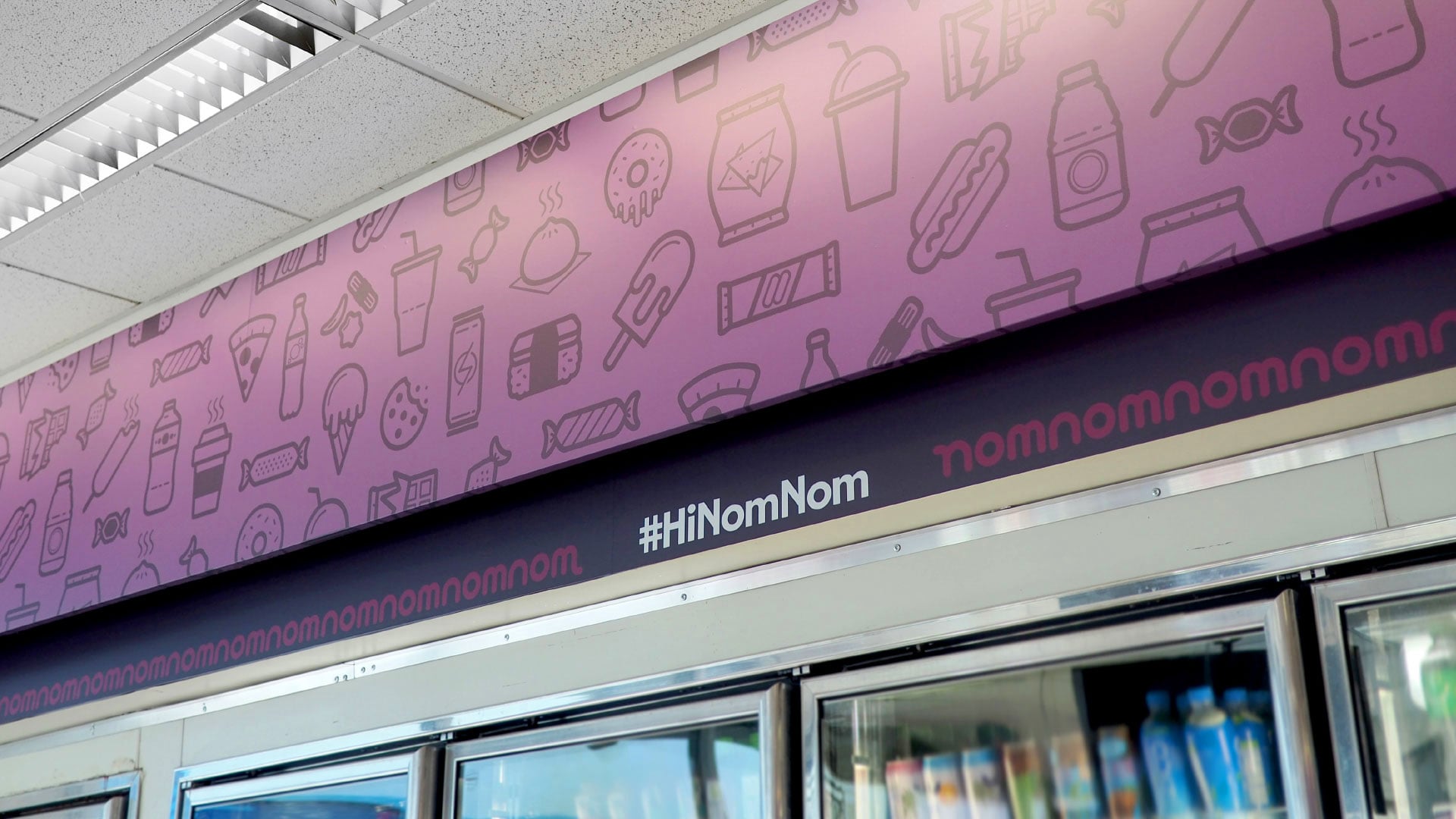 Insight_
The road to the heart goes through the belly.
Across social media and in real life, consumers are bombarded with health advice, fad diets and food shaming. The convenience store has become the last outpost for getting something quick and devilishly satisfying. If you lean into that fact, you arrive at the convenience store as a safe haven for snacking—the type of place you'd go to if your belly were in charge.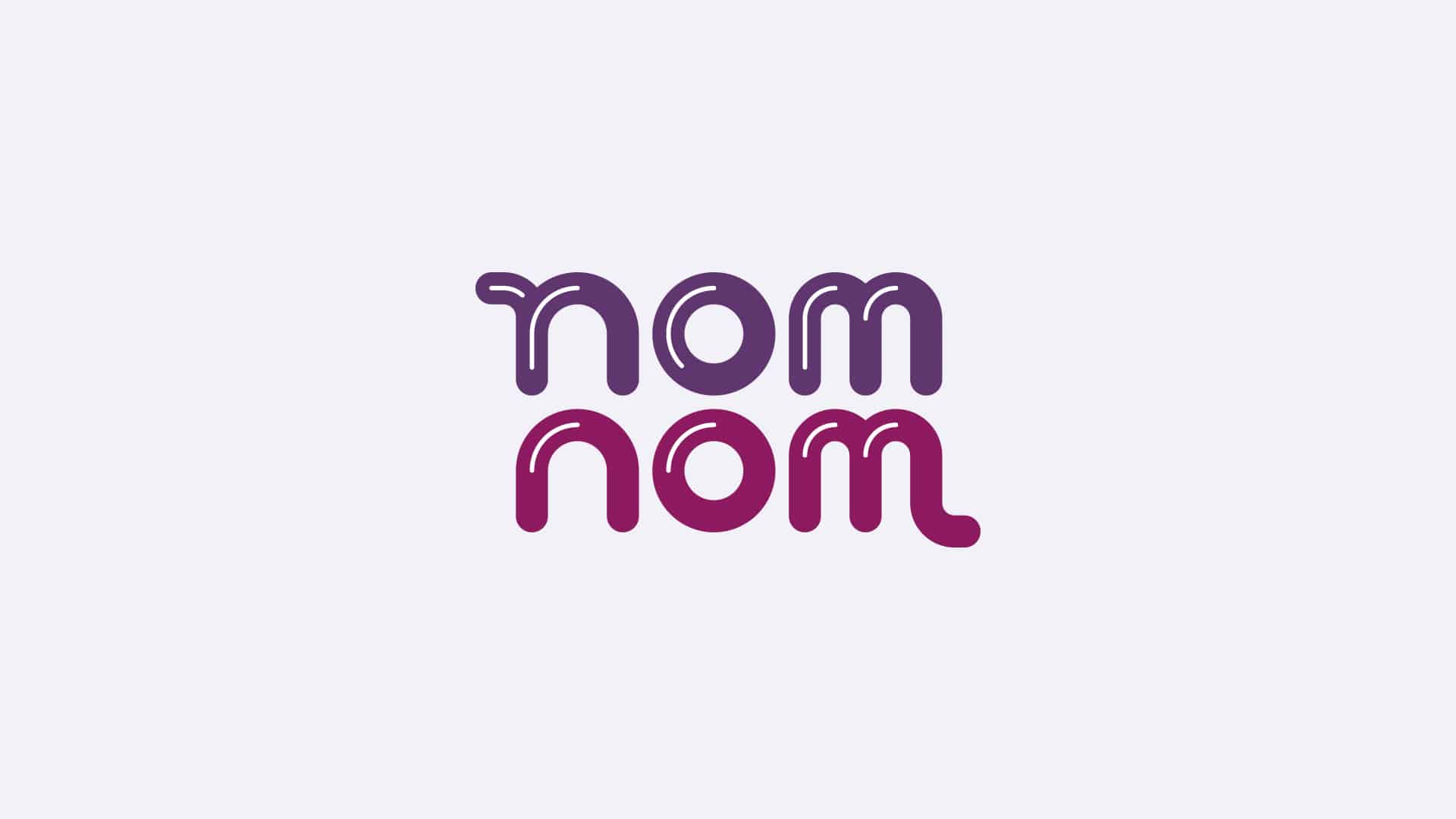 Solution_
Let your belly have its way.
We developed nomnom, a snack-focused brand that appeals directly to the belly. nomnom is not just a word meaning delicious or 'ono, it's an onomatopoeia describing both the sound and the joy of eating something scrumptious. nomnom perfectly describes the exultation if, just for once, you let your belly have its way.
With social media ubiquity and roots dating back to Cookie Monster, the name resonates immediately with the broad convenience store target audience, including students, millennials, families and blue-collar workers. The blissful experience inherent in the name led us to develop a brand and advertising campaign that is friendly, playful and memorable.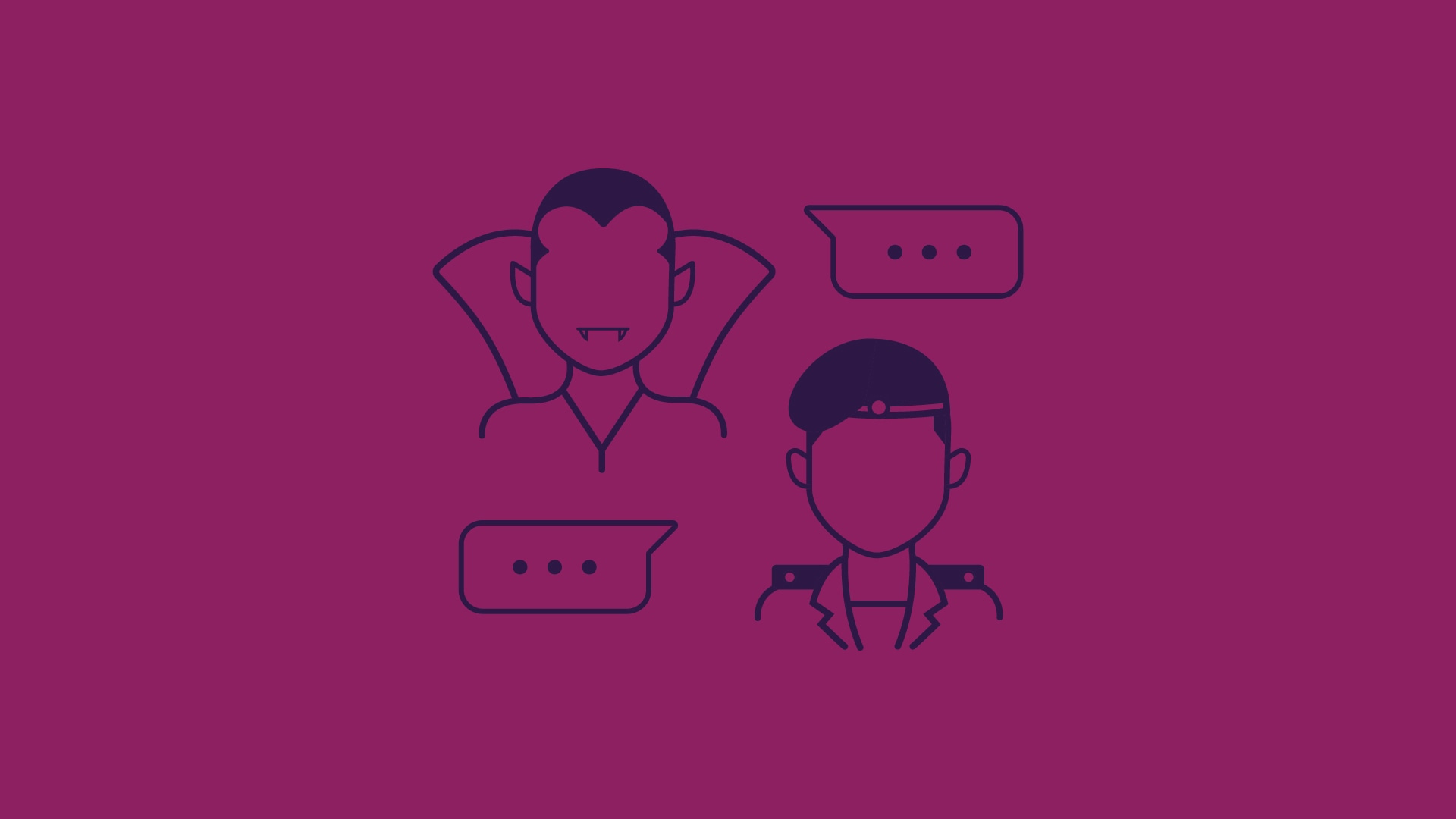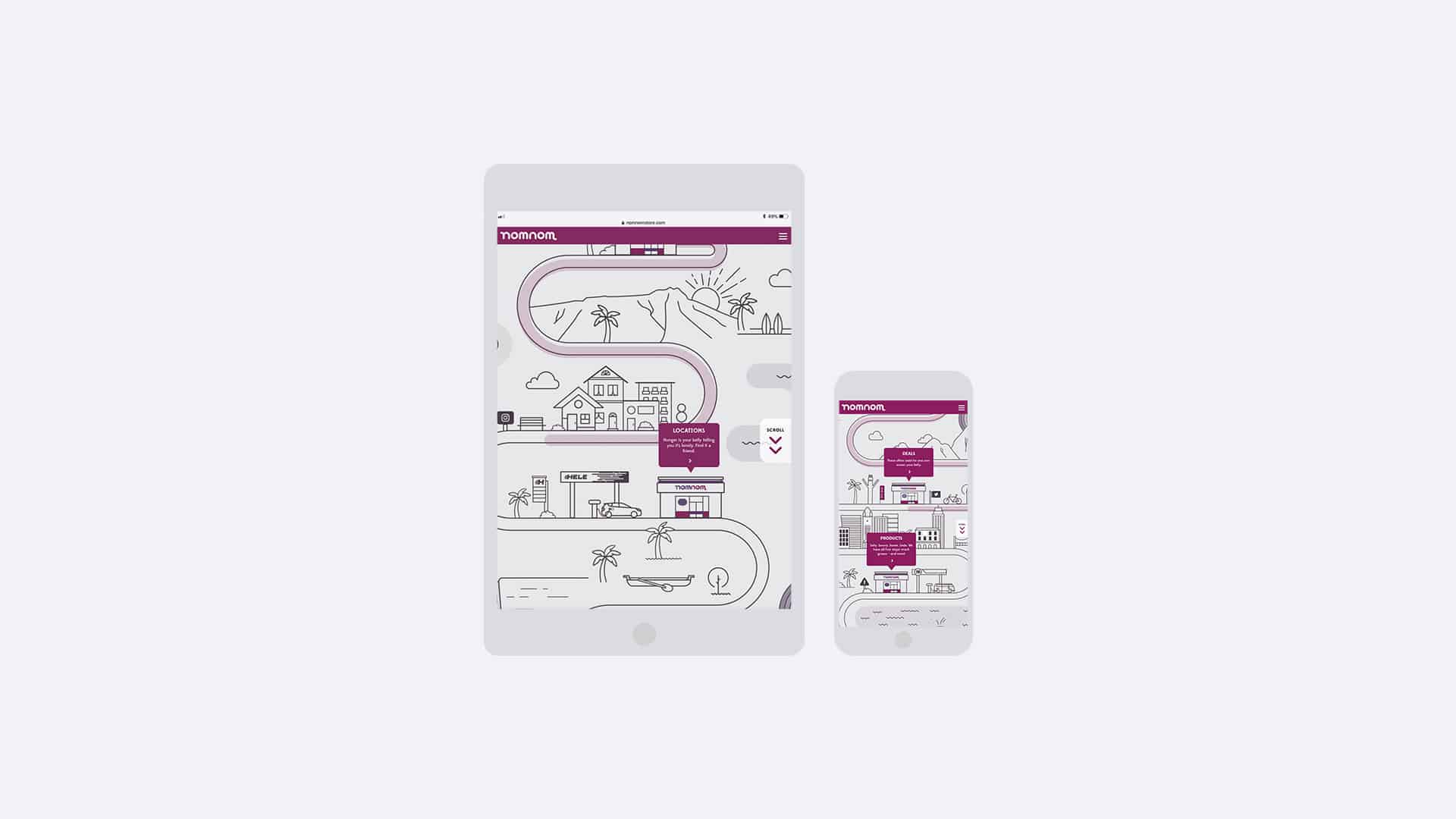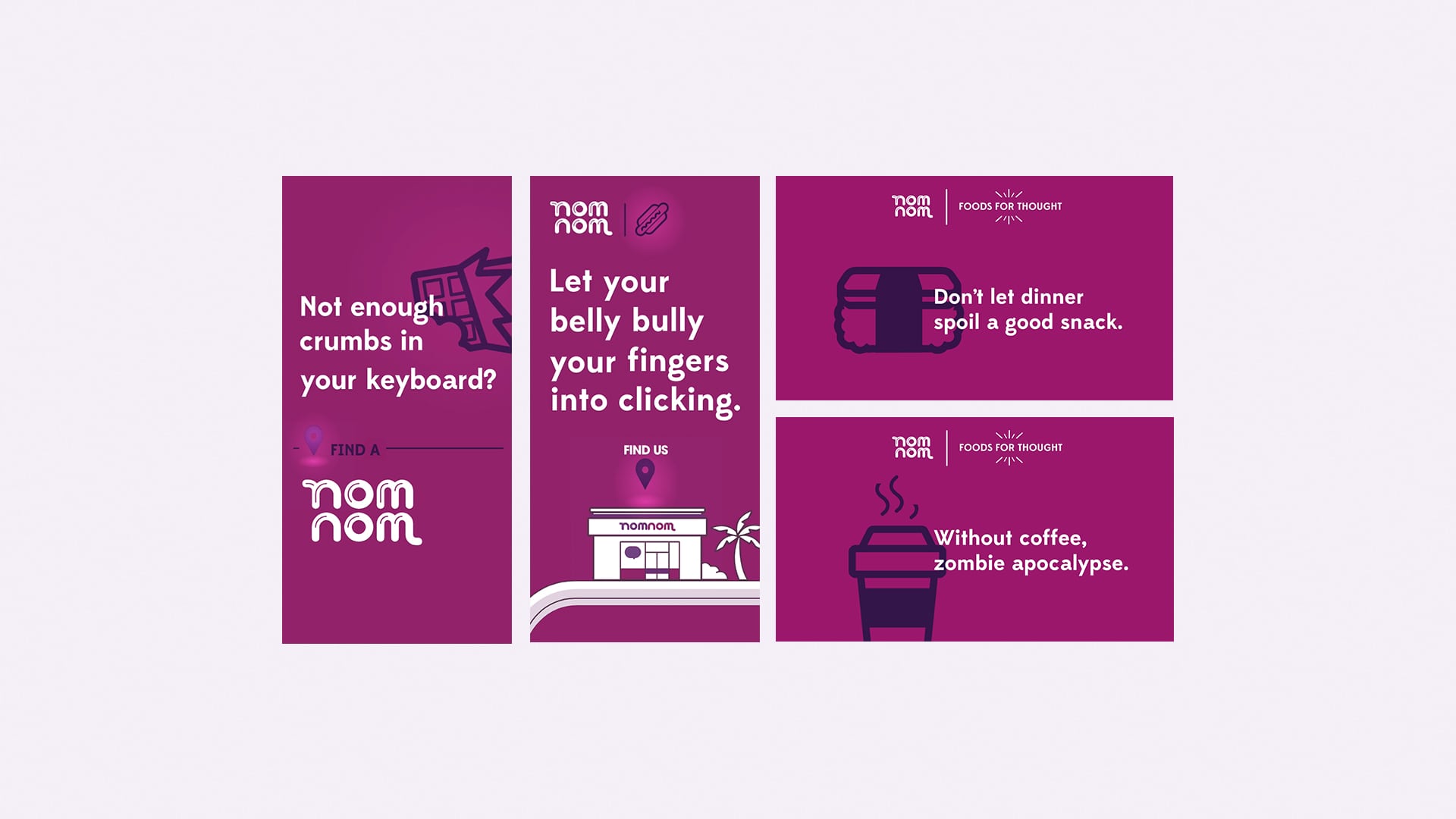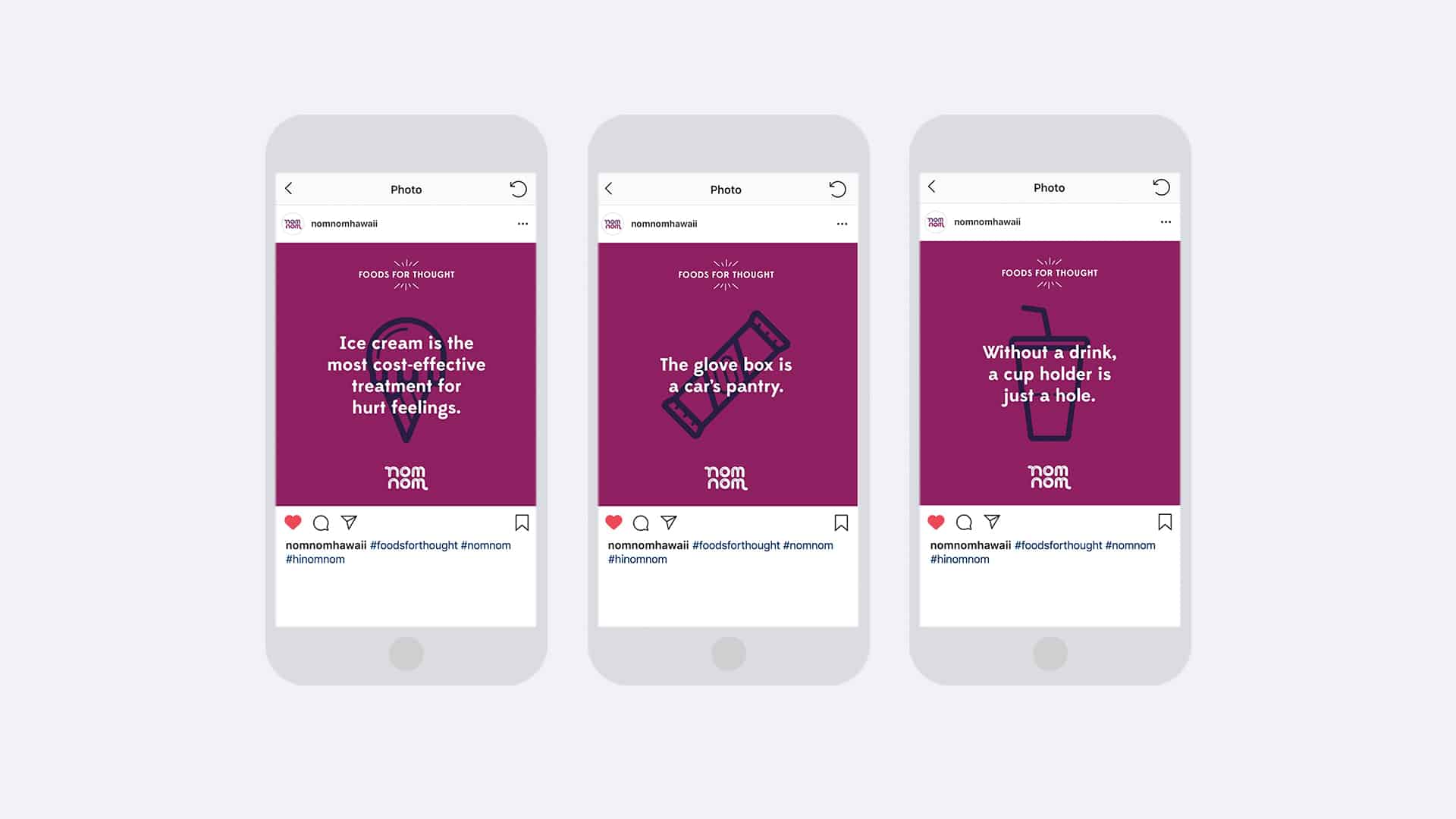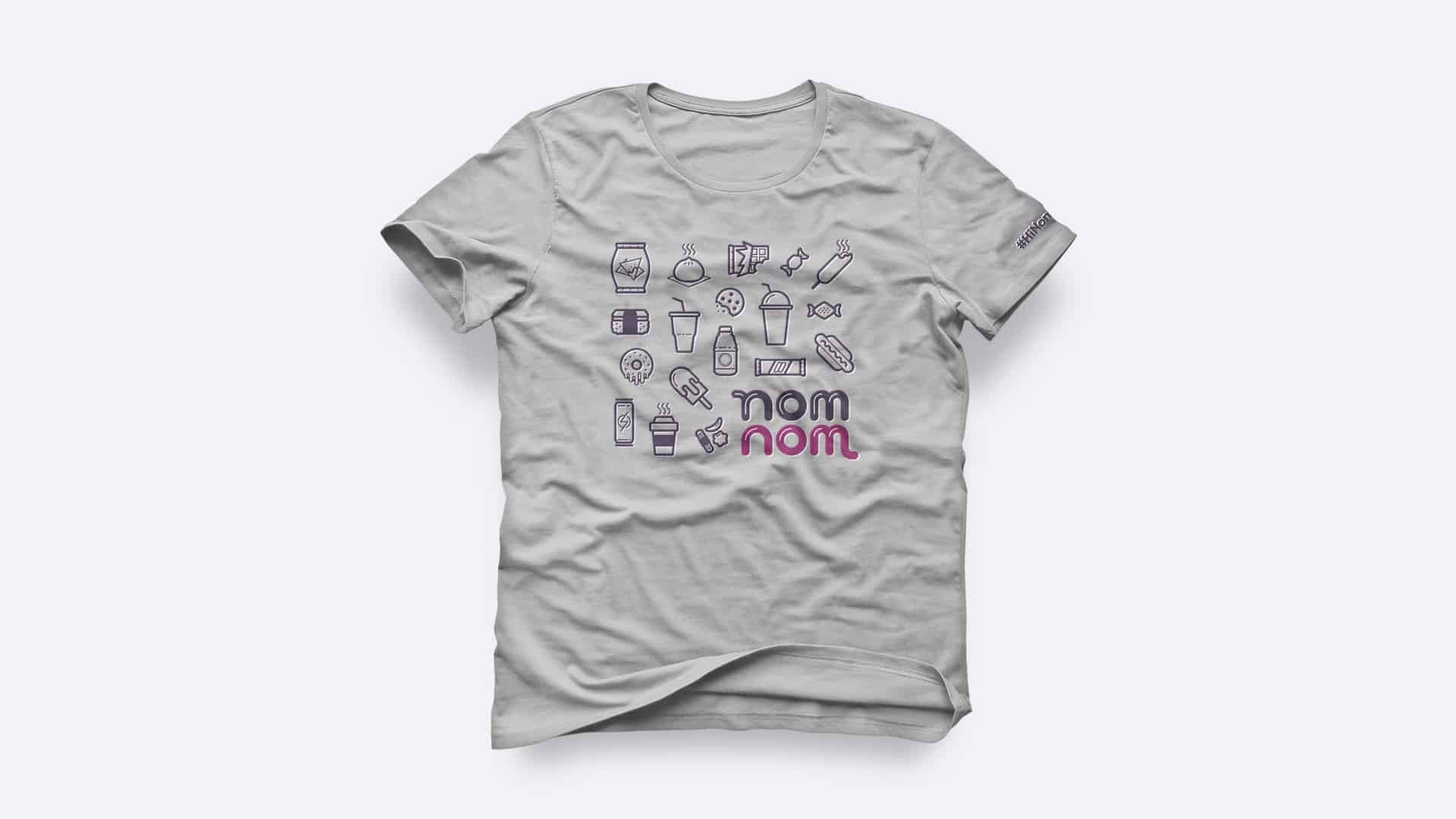 What they said_
"It was a leap of faith. I didn't know what nomnom meant. But our target audience sure does, and they love it."
- Keith Yoshida, Par Hawaii, Vice President, Planning & Business Development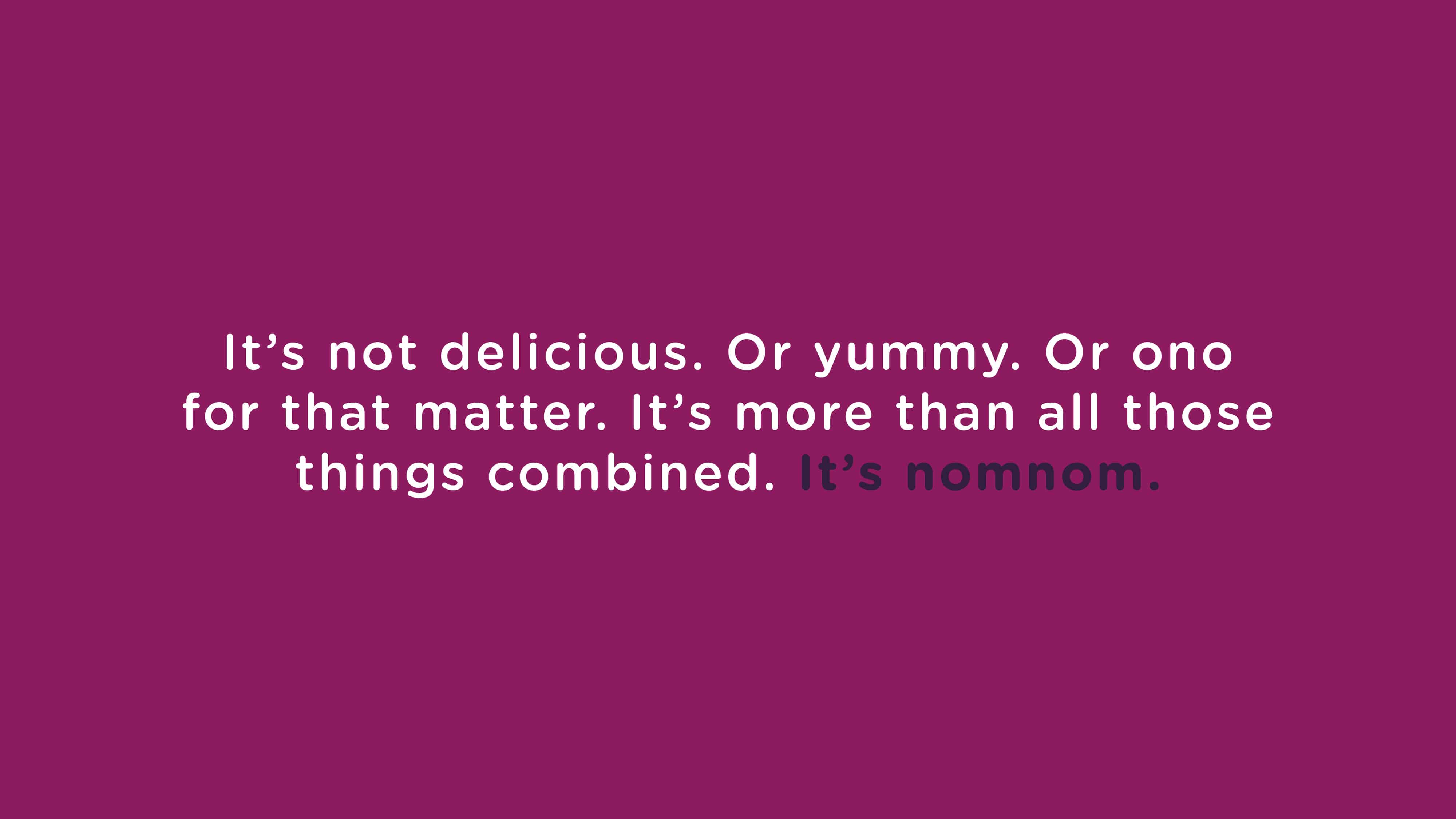 Extension_
Not without coffee!
MVNP applied the nomnom brand to the convenience store's biggest seller – hot caffeinated beverages. The nomnom bru name and design applied the brand's contemporary, approachable, yet quirky personality to everybody's favorite morning fix.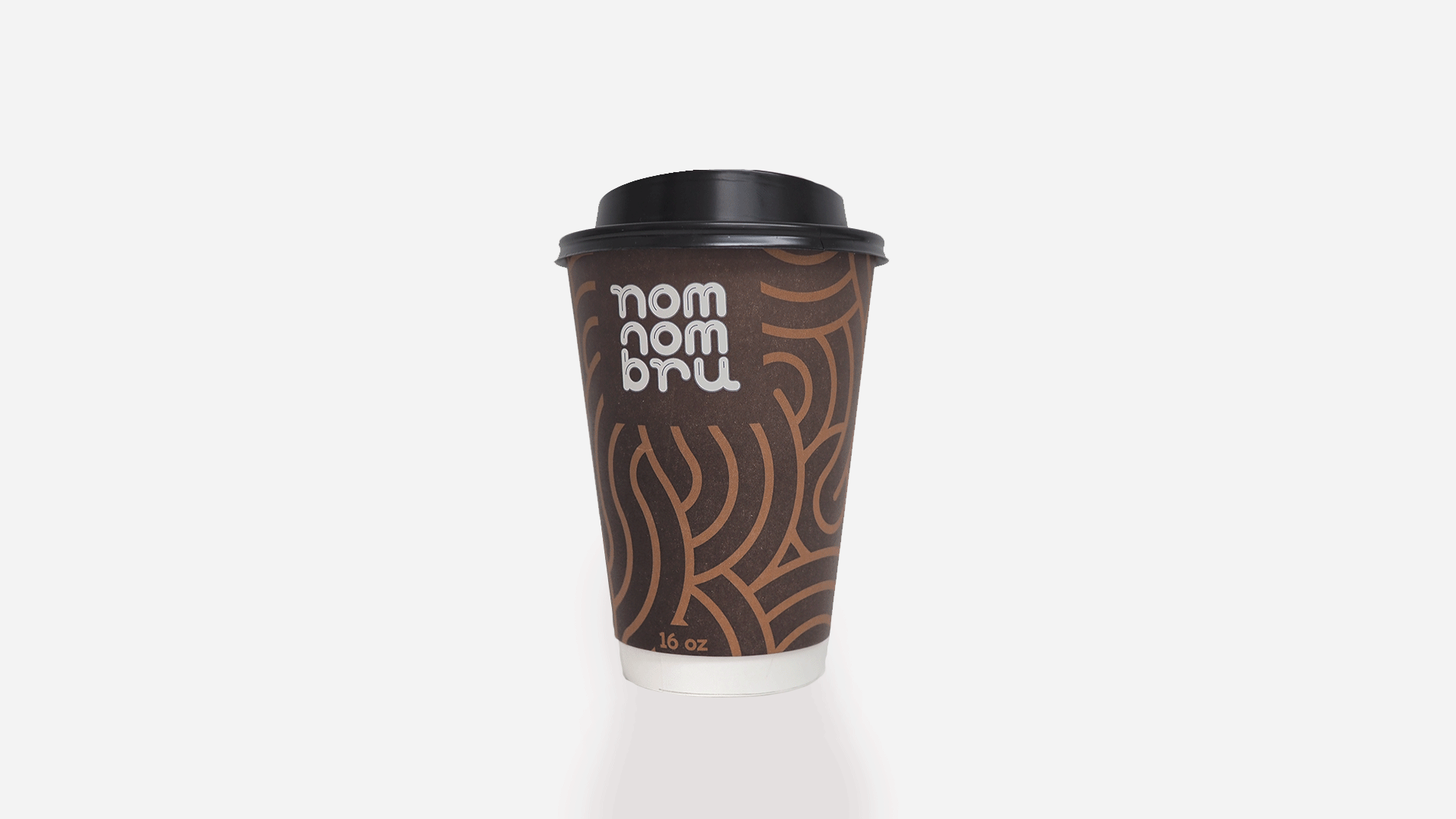 Results_
Rebranded 37 stores across the state
Channels_
Radio, Interactive, Social, Experiential, Collateral, Branding, Outdoor, Product Design