What we do_
Integrated. Not ingredients.
Work with us and you'll feel the flow. Top minds in advertising, PR, production and account planning work seamlessly together toward your singular vision. The result: strong, enduring brands that inspire confidence and command loyalty.
On target. On strategy. On brand. Boom.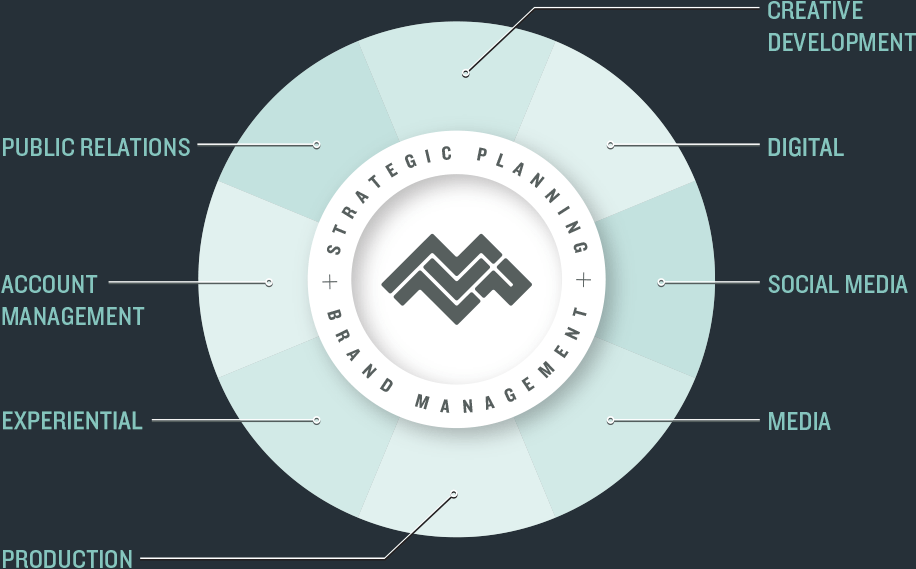 Creative Development

Creative Development_

We help clients speak human. We find a human insight behind each product or brand, and use them to meet business objectives by connecting with consumers on a rational level—as well as an emotional one. Our work is authentic, emotionally compelling, visually stunning and ultimately, relatable.

Digital

Digital Marketing_

We specialize in digital advertising that's on target, hyper-efficient, and amazingly intuitive. We reach your audience wherever and however they consume. As a SCRUM-certified agency, we incorporate Agile Project Management to get your most valuable assets up and running, supported by trackable metrics and real-time responses.

Social Media

Social Media_

Our Social Media department works hand-in-hand with our Public Relations department to craft and reinforce your brand across all channels. From unique posts across platforms to social sweepstakes and interactive campaigns, we keep you top of mind.

Media

Media_

We get you noticed with a strategic, holistic approach to media planning that maximizes cost efficiencies across all media buys—including digital and social. We also leverage the vast resources of our DDB network partner, Omnicom Media Group, to increase visibility in Hawaii and beyond.

Production

Production_

High impact advertising requires an experienced and agile team. Count on us for everything from large-scale integrated media campaigns to award-winning broadcast TV, outstanding collateral and print, and eye-catching outdoor marketing. We also offer in-house video editing.

Experiential

Experiential_

MVNP leverages experiential marketing, sponsorships and promotions as an integral part of multimedia campaigns to connect with consumers in unexpected and innovative ways. Our experiences include highly effective experiential marketing for product activations featuring street teams, stadium events and card stunts, environmental sculptures, retail location activations, landmark and street take-overs and virtual reality events.

Account Management

Account Management_

We live and die by the Single Minded Idea. Our account planning team is your knowledge and coordination hub. We help you pinpoint your messaging, better understand your market, and manage your advertising and communications efforts from conception to execution.

Public Relations

Public Relations_

We build and sustain strong brand recognition with public relations services ranging from strategic planning to execution and evaluation. We employ all the components of PR, including issues management, executive positioning, media relations, community relations, corporate event management, and internal communication.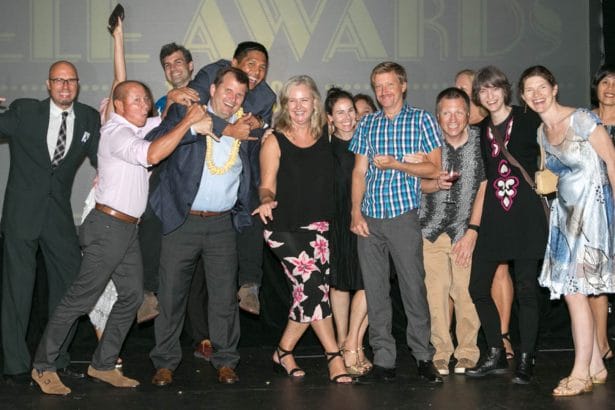 https://www.mvnp.com/our-team/
Our Team_
Meet the MVPs of MVNP.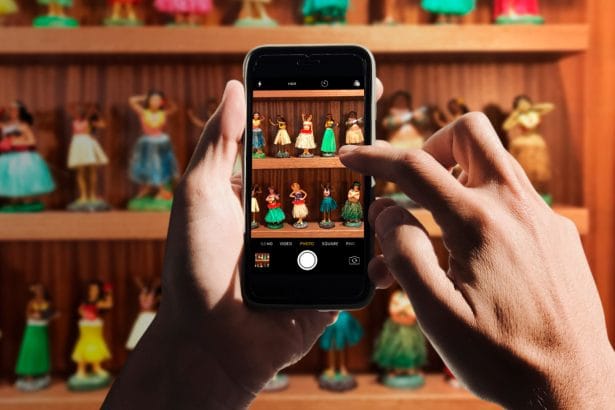 https://www.mvnp.com/work/
Our Work_
Finding the truth is hard.