Our Team_
Meet the MVPs of MVNP.
We're story crafters. Truth revealers who chew on complex problems for breakfast, lunch and dinner. We bring our insights and experiences to the table from different islands. Different continents. Even different generations. All with a single passion: to create amazing work.
Leadership
Nick Ng Pack
Chairman Emeritus
Nick Ng Pack 
Nick joined Milici Valenti Advertising in 1980, and by 1982, was running the agency's largest account, First Hawaiian Bank. In 1994, he became a partner and has led the agency to become a dominant creative and public relations force in Hawaii. Nick was voted Advertising Man of the Year in 1993 and received the prestigious American Advertising Federation's Silver Medal Award in 2000. He is a graduate of Columbia University and holds an MBA from NYU.
Today, Nick holds the position of Chief Executive Officer Emeritus and although retired, remains active with our business and client relationships. He is also considered the heart of MVNP, and continues to keep our agency spirit and values on course.
Born in Trinidad and raised in London and New York, Nick always dreamt about taking a Hawaii vacation. His vacations turned into a sabbatical, and then a permanent home. For the past 38 years, he's been living his Hawaii dream with his wife and family. Nick still travels around the world, whether seeking out business opportunities for MVNP and their clients, or for personal pleasure. One could argue they are both one and the same.
Markus Staib
President & Chief Executive Officer
Markus Staib
Markus lives, breathes and thrives in the retail arena. He provides strategic account leadership on our McDonald's Restaurants of Hawaii client, which includes optimizing value strategies and tactics behind each promotional plan, and handling the budget and financial management for the entire account.
Equipped with an MBA, Markus utilizes his expertise to proactively position clients at the forefront of emerging consumer, business and economic trends, enabling them to take full advantage of market changes. Markus' passion for consumer-driven advertising began when he moved from his hometown of Zurich, Switzerland to Los Angeles to work on heavy hitting accounts including, Body Glove, California Apparel Mart, and Beverly Center.
Locally, he specialized in resort and automotive marketing and was the point man for Kraft Foods. As the President and COO of MVNP, Markus believes in the concept of a "flatter" organization. He describes his agency role as the primary enabler, focusing his efforts on growing the people and future of MVNP. Markus' agility as a leader is matched by his dexterity with power tools. Armed with Swiss Army Knife-like capabilities and an affinity for precision, he built his eco-friendly, geothermal home in Portland, Oregon.
David Abrass
Chief Operating Officer
David Abrass
David is a 22-year agency veteran with experience defining and executing marketing strategy for Fortune 500 companies around the world. Having spent the first 17 years of his career in Seattle, David worked with technology industry leaders including Microsoft, T-Mobile, and Amazon. He has also worked extensively in the travel and tourism, healthcare and financial sectors with a client portfolio that includes Hawaiian Airlines, Marriott International, Matson, Expedia, Capital One, J. P. Morgan Chase, Seattle Children's Hospital and the world-renowned Fred Hutchinson Cancer Research Center.
As a strategist, David's work has been recognized both nationally and internationally including Telly, Addy and CLIO Interactive awards for his work with Microsoft, PBS Television, Ford Motor Company and others.
David received his bachelor's degree from the University of Washington. Away from the office he can be found enjoying surfing, cycling and singing, sometimes simultaneously.
Susan Moss
Director of Operations & Human Resources
Susan Moss 
Susan Moss grew up as a Navy brat—and proud of it. While many kids with parents in the armed forces hated going from town to town, Susan used the opportunity to make new friends everywhere she landed. Her genuine interest in people and her desire to help them lead more fulfilling lives, makes her a natural as our Director of Human Resources. Now, her focus is hiring the right people to represent the MVNP brand, and ensuring they have the right skillset and fit for their account.
As the Director of Operations, Susan handles the day-to-day operations that make MVNP work like a well-greased machine. Susan knows what that means, because she helped build the agency. Susan started in account service, and rose through the ranks to become the Director of Firefly, MVNP's digital and design arm back in the 1990s. When MVNP evolved into an integrated agency, Susan guided the transition to ensure that everything from creative assignments to invoicing was handled easily and efficiently.
When Susan's not pouring over applicant cover letters or barbecuing by the pool with friends, you can find her on one of her favorite workouts: a Saturday morning hike (precisely 7am) at Makapuu or on a Sunday stroll along sunny Kailua Beach.
Caroline Sluyter
Director of Public Relations
Caroline Sluyter 
Caroline's positive energy, upbeat personality and decades of experience in Hawai'i make her a passionate and knowledgeable strategic director of public relations. 
As a former TV news reporter, she loves visual storytelling. She's been on both sides of the news — first at KITV4 News in Honolulu, asking the hard questions, and then as a spokesperson and communications director for major Hawai'i government agencies and the state's largest labor union. She has experienced the highs and weathered the lows in her field, from flying in an F15 fighter jet with the USAF Thunderbirds to successfully campaigning against public sector layoffs and service cuts during the pandemic economic crisis. Through it all, she succeeds by relying on her deep understanding of island values and the importance of relationships, listening closely before thoughtfully advising the best PR solutions. That usually leads her to find and amplify clients' heart-felt stories, telling them in a compelling way, always with an eye on future opportunities.
Born and raised in So Cal, Caroline made her way here with a Journalism degree right after graduating from San Diego State University — then decided to stay. Her two kids were born and raised on O'ahu and their favorite family adventure is skiing and snowboarding in Utah.
Debbie Tada
Director of Account Services
Debbie Tada
Debbie is our agency go-to. She's the point person for clients, account service and creatives whenever a situation requires a clear perspective. Her strategic and tactical leadership have made her invaluable as the Account Services Director on our First Hawaiian Bank team—a position she's held for 18 years. Her guiding hand can also be felt on the Hilton Hotels Hawaii account and our business for the Hawaii Visitors and Convention Bureau.
Prior to joining our Bank team, Debbie helped direct the strategic planning and management of Starwood Hotels and Resorts Hawaii—the largest hotel chain in the islands at that time. As the Account Supervisor, she helped oversee MVNP's transition of 17 disparate Sheraton properties—along with their plethora of advertising and design pieces—into four distinctive brands under the Starwood umbrella.
Even before MVNP, hospitality flowed through Debbie's veins. At Ogilvy & Mather, she was instrumental in the successful launches of three mega-resorts: Hyatt Regency Waikoloa, Hyatt Regency Kauai, and the Grand Hyatt Wailea Resort and Spa. For a follow up, she moved to Starr Seigle McCombs where she spearheaded the grand opening for the Princeville Resort. With all her experience, Debbie is one of our agency's most avid cheerleaders—although she still refuses to show us the cheers she performed at Kapaa High.
Lori Kimura
Media Director
Lori Kimura 
As Media Director at MVNP, Lori's known as one of the nicest—and fiercest—media directors in Hawaii, with a well-honed reputation for playing hardball. She oversees media planning and buying for all our clients, and exercises unmatched negotiating skill and clout to stretch media dollars. Over the years, she's applied her expertise to procure hard-to get placements and outstanding value-added promotions on behalf of our clients, including First Insurance, First Hawaiian Bank, the Hawaii Visitors & Convention Bureau, Hawaiian Telcom and Starwood Hotels & Resorts Hawaii. Not content to sit back, Lori constantly fans the agency's creative fire with the latest digital and media opportunities in Hawaii and across the nation.
Following September 11, 2001, Lori worked to re-energize Hawaii tourism by helping to coordinate a complex media strategy that included online promotions with AOL and eBay, live radio remotes with Clear Channel in San Francisco, and a cable TV promo with Buena Vista's Pearl Harbor Pay-Per-View. In 2012, Lori was named the American Advertising Federation of Hawai'i Ad Woman of the Year and holds a Marketing degree from the University of Hawaii. Born and raised in Honolulu, Lori loves to get off the rock and travel. Her favorite destination: Shibuya McDonald's in Tokyo for her favorite Ebi Burger.
Eric Shearer
Director, Strategy
Eric Shearer
Born in Los Alamos, New Mexico, Eric grew up outside of Denver and attended Harvard University, earning his bachelor's degree magna cum laude in the Comparative Study of Religion, a writing-intensive concentration, with a citation for his fluency in Spanish.
Eric's career in advertising and PR began in 2004 as a copywriter for Cox Radio Hawaii. In 2006, he joined Communications Pacific as the lone copywriter for all advertising accounts, including MobiPCS, Hawaiian Telcom Yellow Pages, First Insurance Company of Hawaii and Central Pacific Bank. His multi-disciplinary writing skills were soon in demand for the agency's PR and Web clients, including Outrigger Resorts, Grace Pacific and McDonald's of Hawaii. In 2010, Eric moved to the client side at HMSA, serving Hawai'i's largest health plan as a corporate writer.
He joined MVNP as a copywriter in 2014, creating PR and creative strategy, brand messaging and concept and content development for clients including Foodland, International Market Place, The Plaza Assisted Living, Kona Brewing Company, The Laylow Autograph Collection, Westin, Matson, Ward Village, Queen's Health Systems, 76 Hawaii, nomnom, PRP, Hawai'i Visitors & Convention Bureau and the Hawai'i Tourism Authority. In 2019, he added a new director title, leading the strategy and human insights department's work to make strategy simple and accessible for clients and agency colleagues alike.
He spends his spare time cavorting with his dogs and writing poetry for his wife.
Tammy Uy
Chief Creative Officer
Brian Watanabe
Executive Creative Director
Meet the crew
Amanda Kam
Account Executive
April Rogers
Marketing Project Manager
Ashley Debolt
Sr. Account Executive of Public Relations
Ashley Omori-Yamashiro
Account Executive
Asia St. John
Account Executive
Charlene Asato
Traffic Manager
Clare Lau
Administrative Assistant
Elaine Kami
Associate Media Director
Fabian Toribio
Broadcast & Print Production Manager
Faith Kosaki
Senior Media Planner
Gladys Zamora
Senior Bookkeeper
Haku Chamberlin-Bee
Art Director
Hannah Miller
Social Media Manager
Jacqueline Davey
Creative Director
Jenni Katinszky
Executive Producer
Jordan Jower
Project Coordinator
Ken McGuire
Studio Art Lead
Lindsay Castro
Account Director
Lindsay Schedler
Account Director
Lori Nuha
Senior Designer
Marlene Teramae
Account Supervisor
Michael Bybee
Account Supervisor of Public Relations
Nick Soliven
Senior Account Executive
Nolan Grebb
Senior Marketing Project Manager
Patricia Chang
Accounting Supervisor
Rachel Lee
Assistant Account Executive
Rob Deveraturda
Account Supervisor of Public Relations
Ruiqi "Suki" Xue
Digital Marketing Manager
Sarah Murdock
Assistant Account Executive OF PUBLIC RELATIONS
Shannon Fujimoto
Digital Project Manager
Stacie Tanigawa
Graphic Studio Tech
Steve Tom
Creative Director
Sydnee Reiko Ramirez
Account Coordinator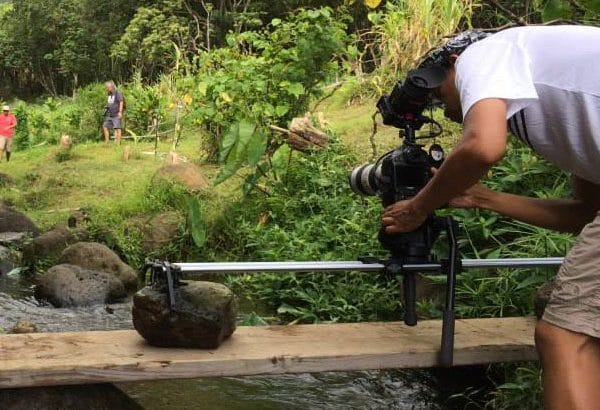 https://www.mvnp.com/clients/
Our Clients_
Meet the reason we do great work.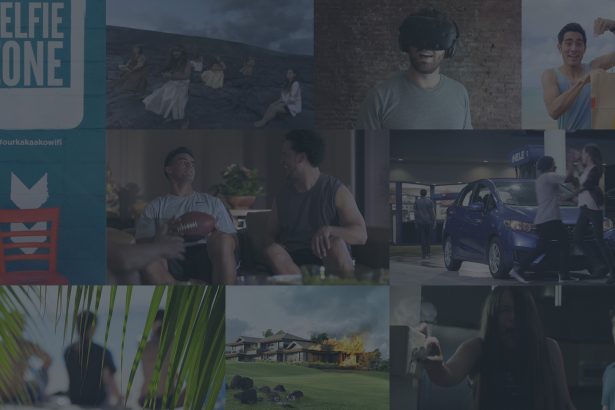 https://www.mvnp.com/careers
Work at MVNP_
Join movers, shakers, and pau hana makers.