Background_
The new hotel in town had everything going for it—except a voice.
Oahu's first Marriott Autograph Collection Hotel was set to open on Kuhio Avenue in Waikiki after an extensive $60 million renovation. Described as a unique midcentury modern oasis, The Laylow was positioned as the destination for savvy millennial and millennial-minded travelers as well as locals. The hotel's design, furnishings, décor, memorable service, relaxed vacation vibe, secluded pool and bar all distinguished The Laylow as a one-of-kind getaway experience—a far cry from the abundant traditional and staid vacation options in Waikiki. In other words, The Laylow lacked for nothing—except someone to tell its story. That's when our PR and Interactive departments strolled in.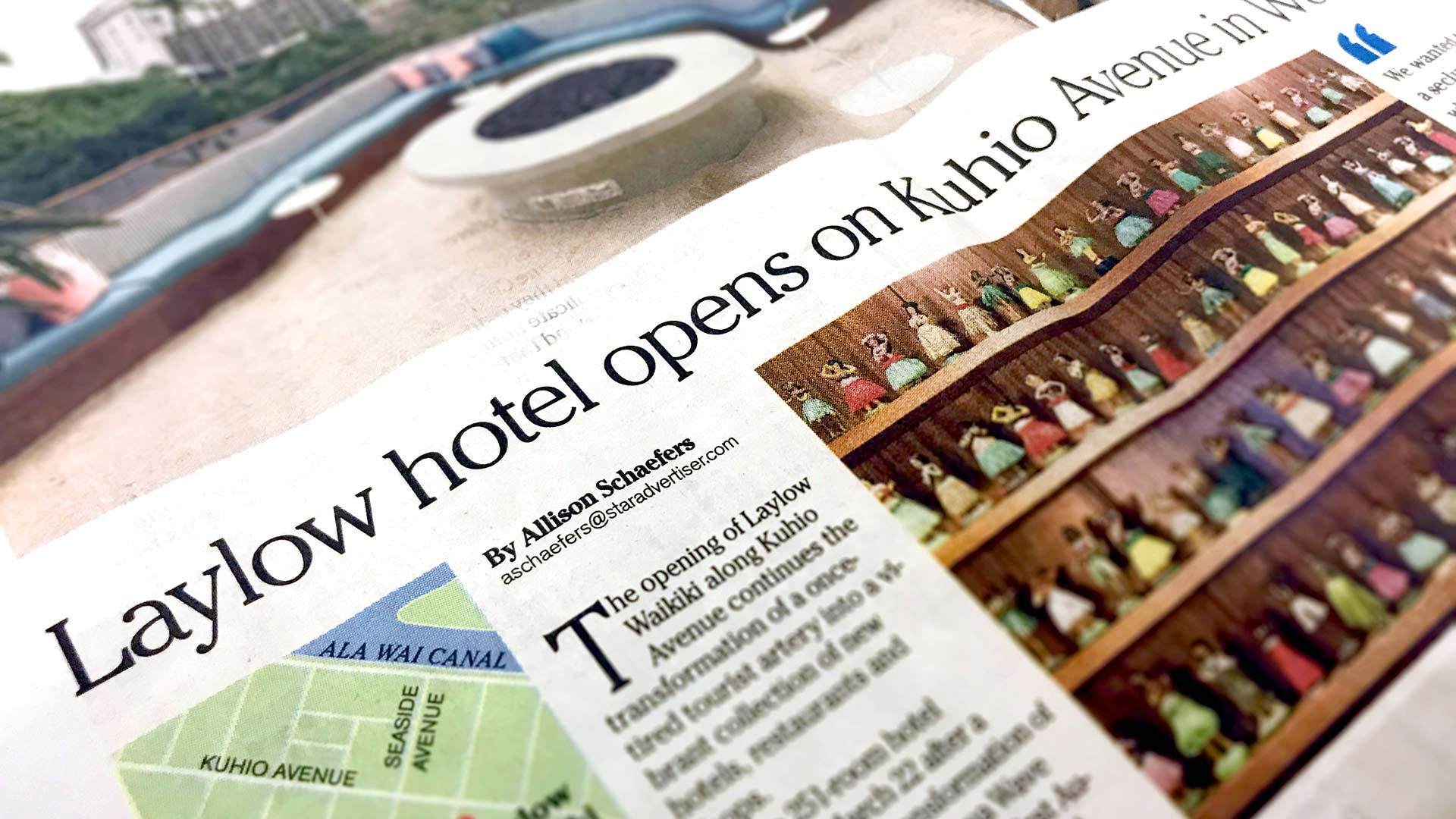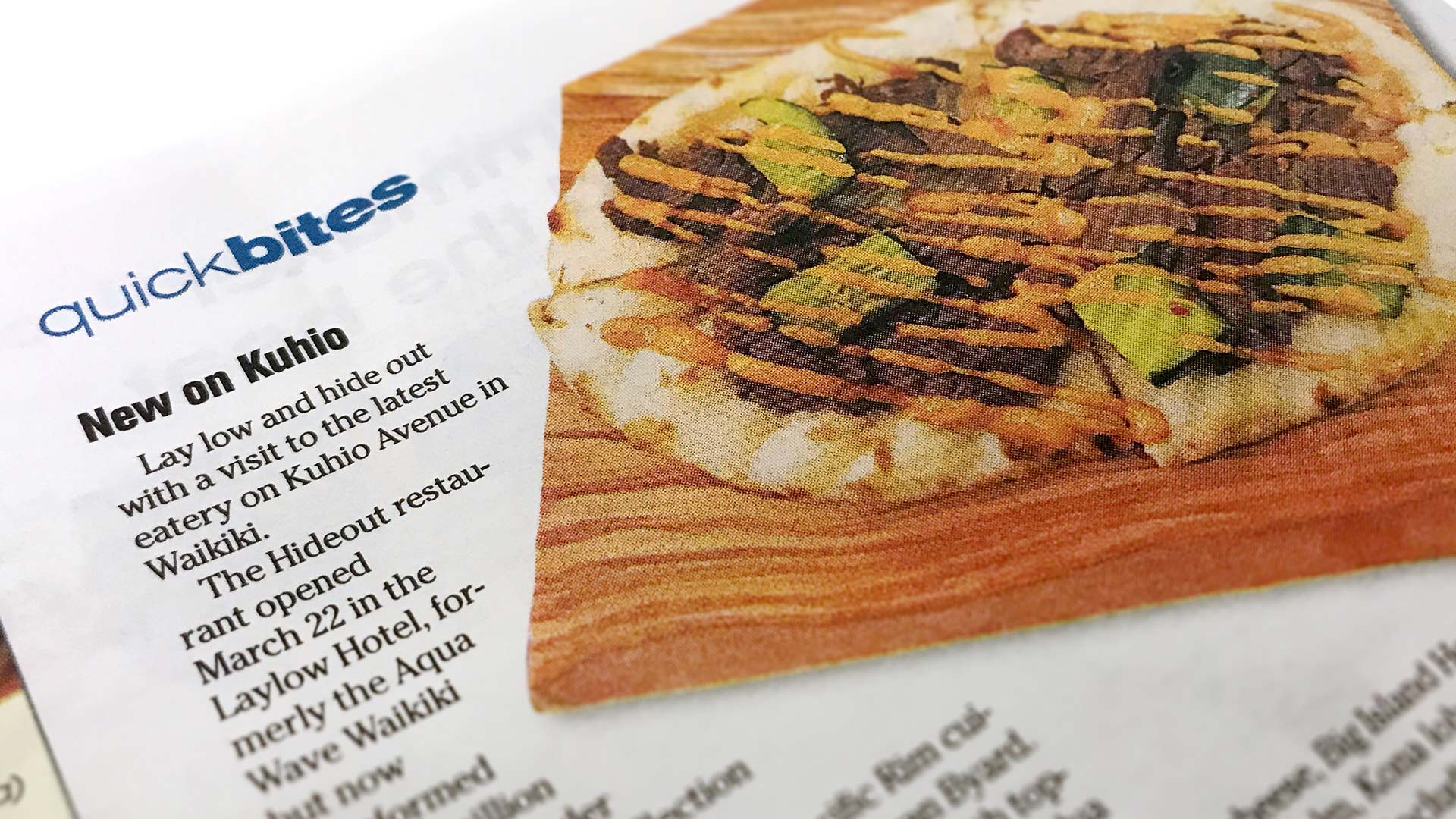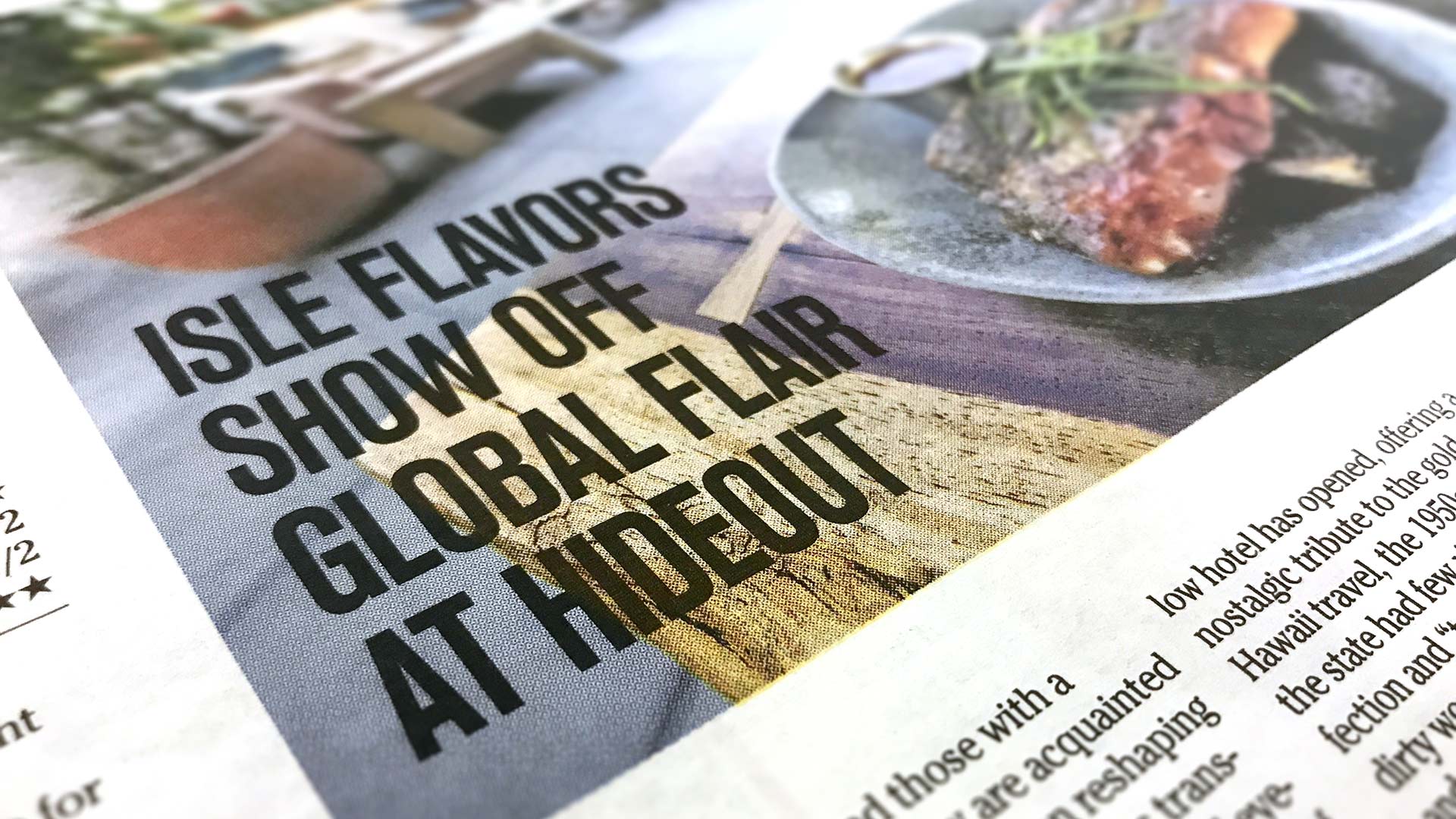 Insight_
If you have to say you're cool, you're not.
Savvy travelers seek authenticity and can spot a poser a mile away. So despite The Laylow's creative design and hip vibe, we couldn't just tell would-be guests that the hotel is cool. Our audience had to "discover" it for themselves. The hotel's location on recently gentrified Kuhio Avenue – buzzing with new retail and restaurants –worked in our favor: wanderlusters were bypassing the more glamorous and established Kalakaua Avenue for the up and coming former service street. The Laylow became the "hidden" spot for those in the know, solidifying its coolness and adding to its allure.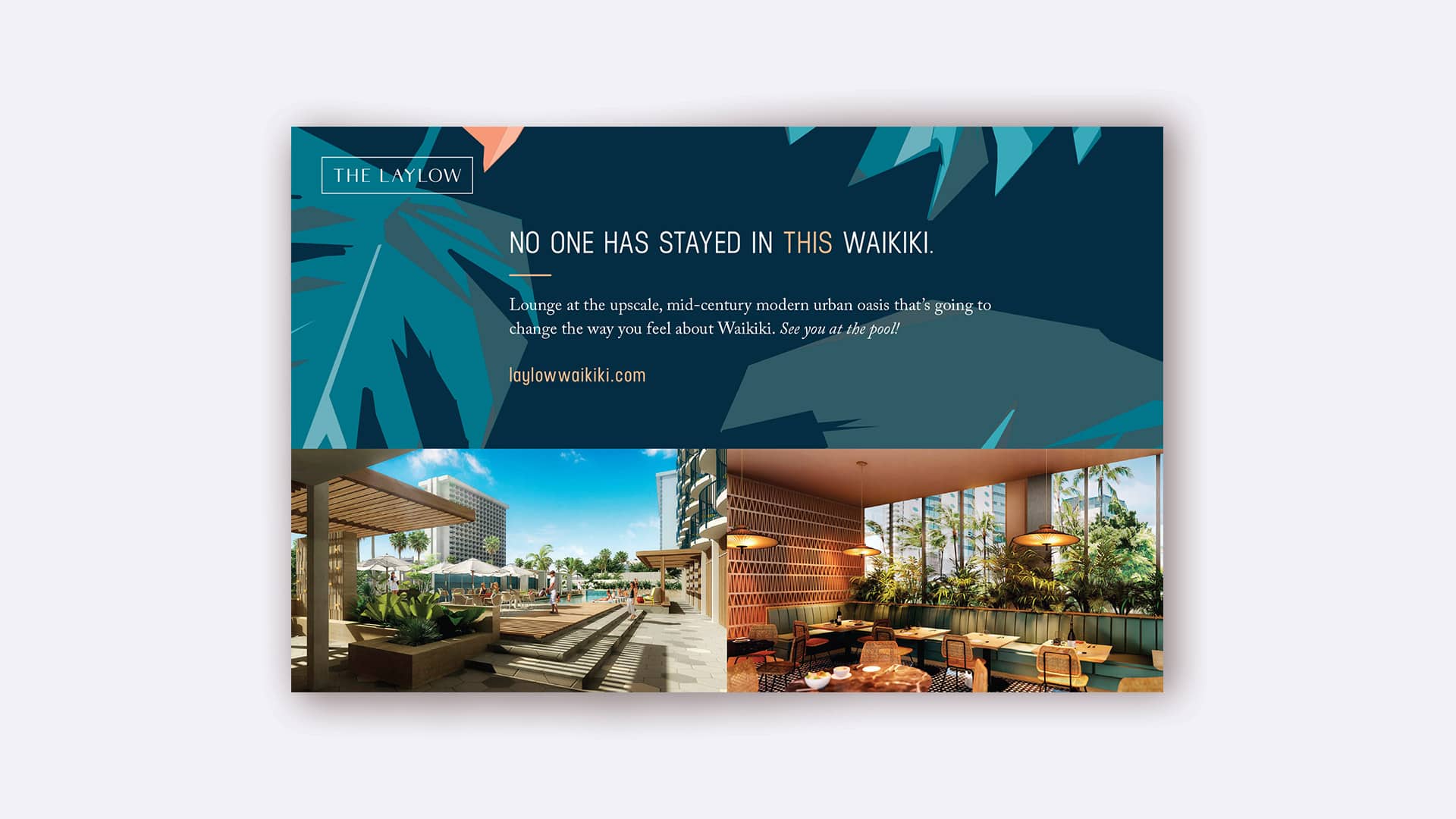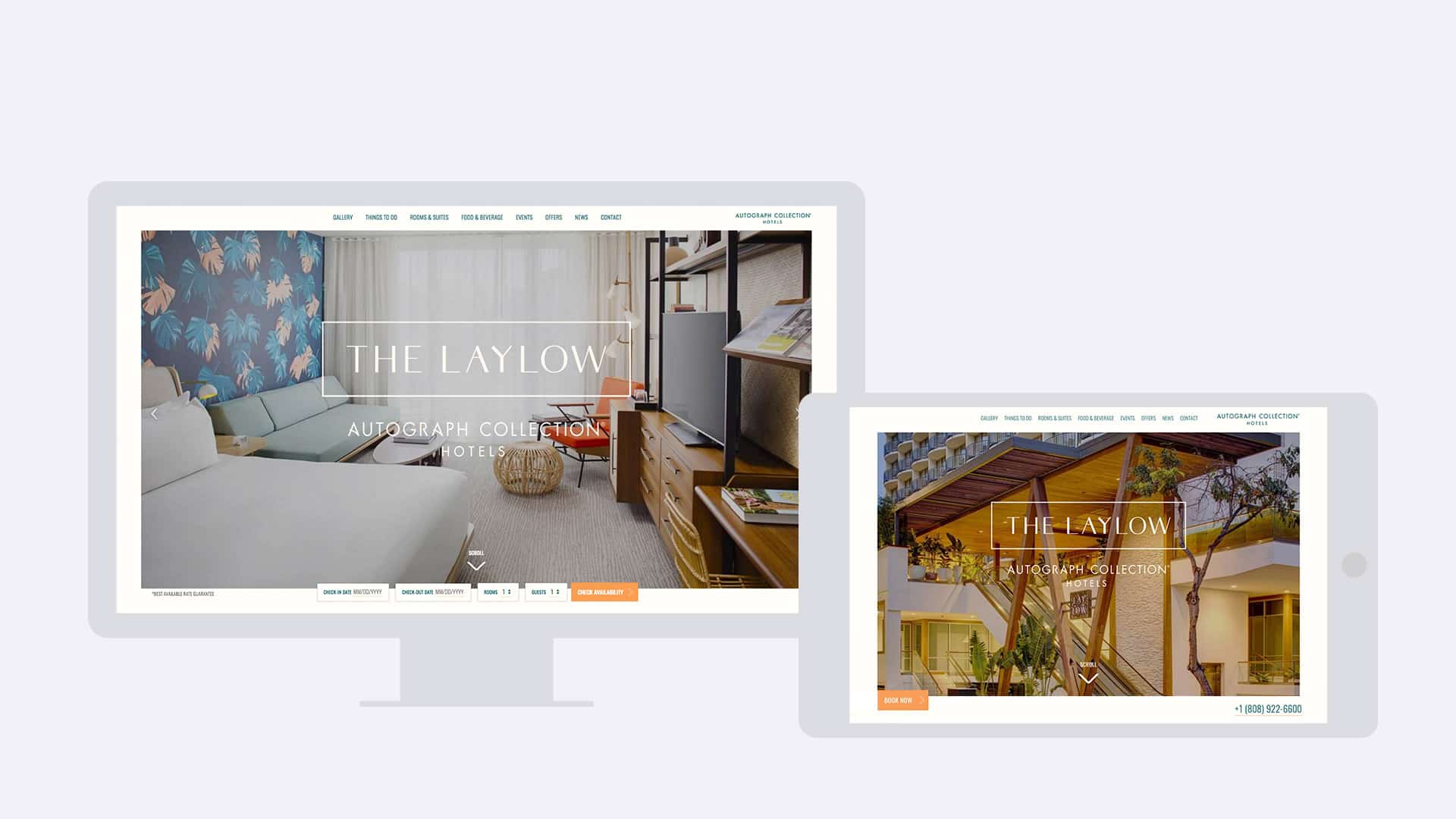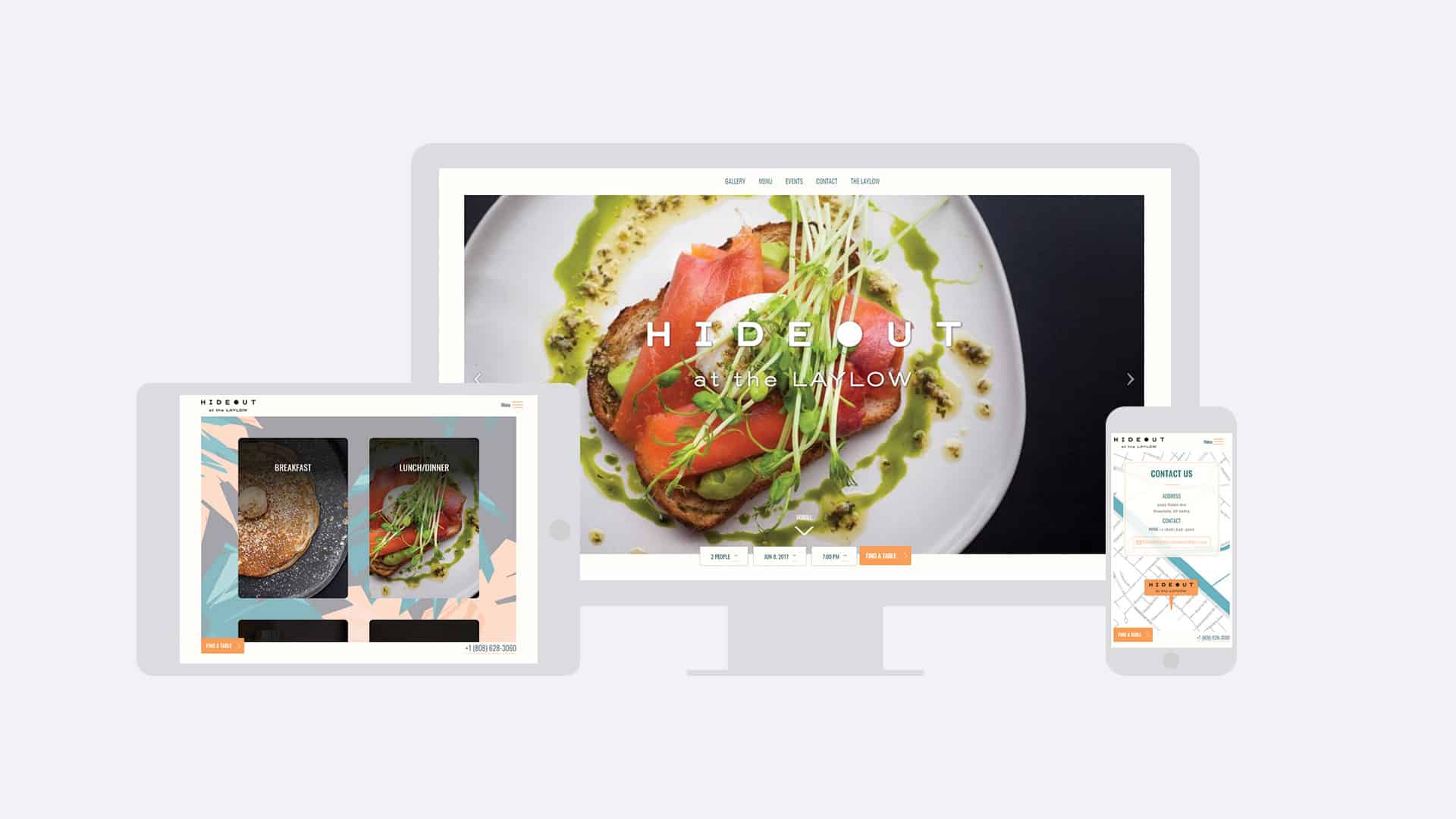 Solution_
We let others do our talking for us.
Our integrated efforts launched weeks before The Laylow's grand opening with the construction of a responsive vanity site, which included a restaurant microsite, and behind-the-scenes public relations orchestration. Local media and social influencers were treated to early property tours, hotel stays and dining at Hideout, The Laylow's signature restaurant. They reciprocated with positive print and TV stories, and drool-worthy social posts of the hotel's standout features.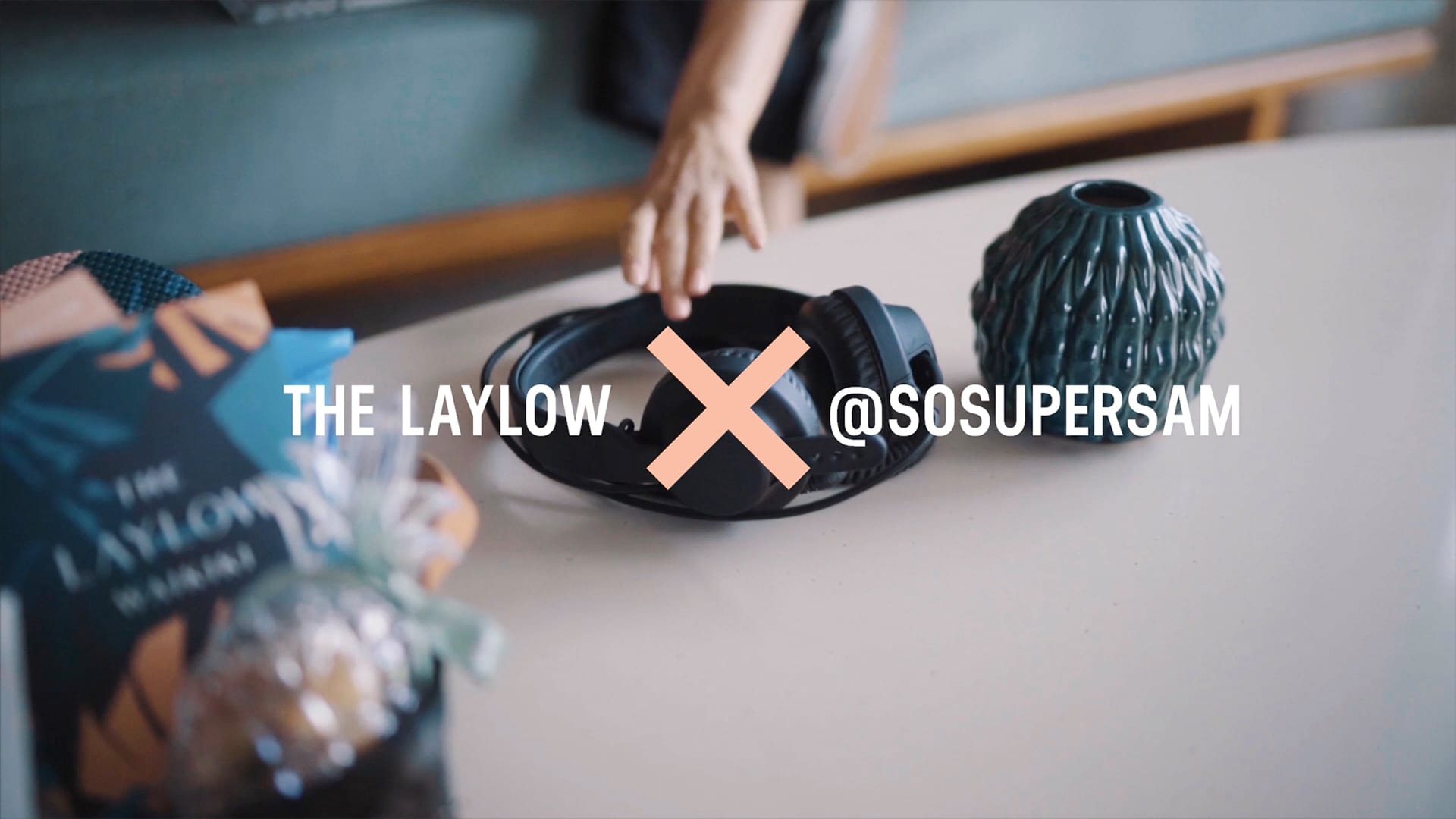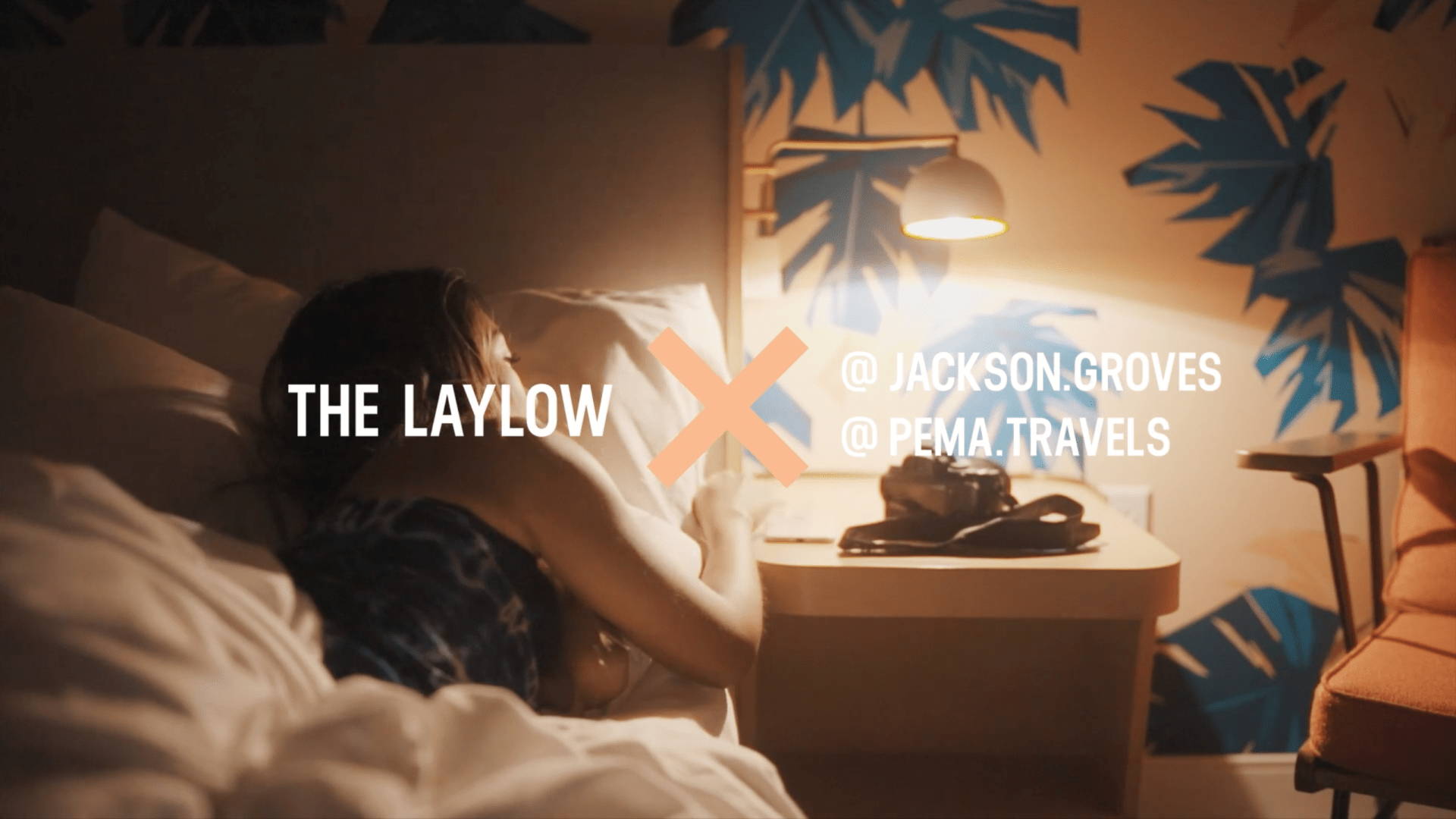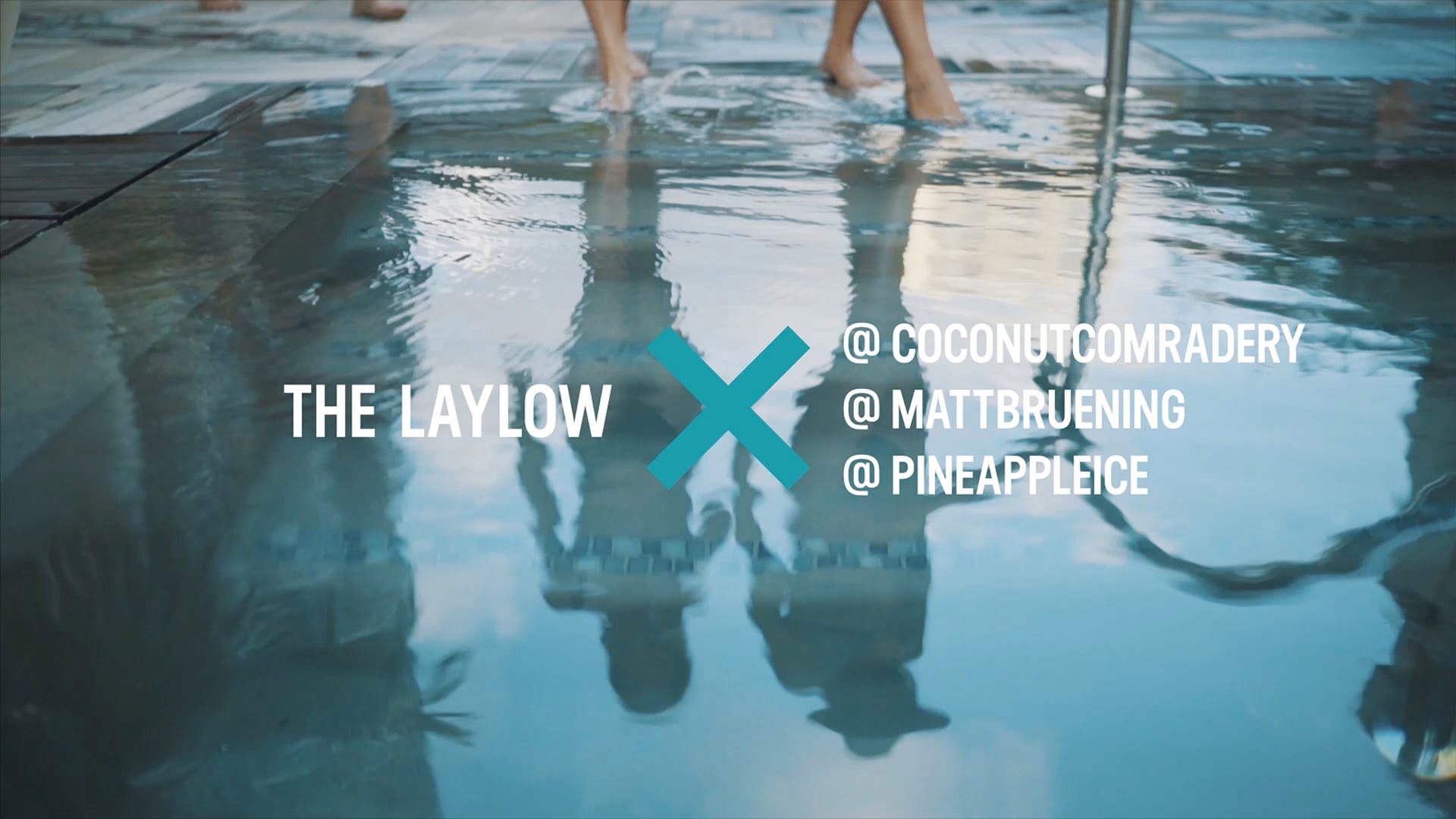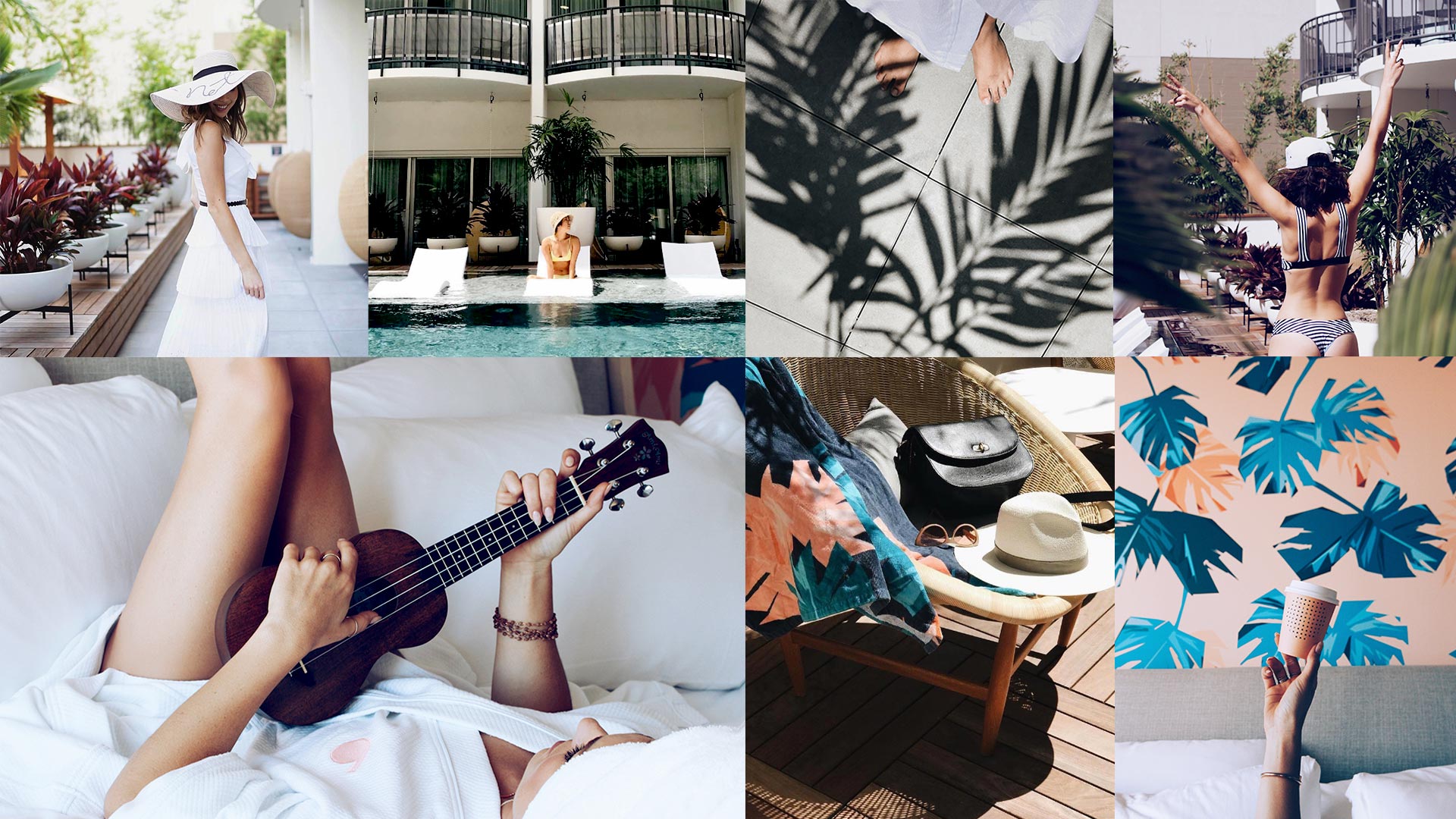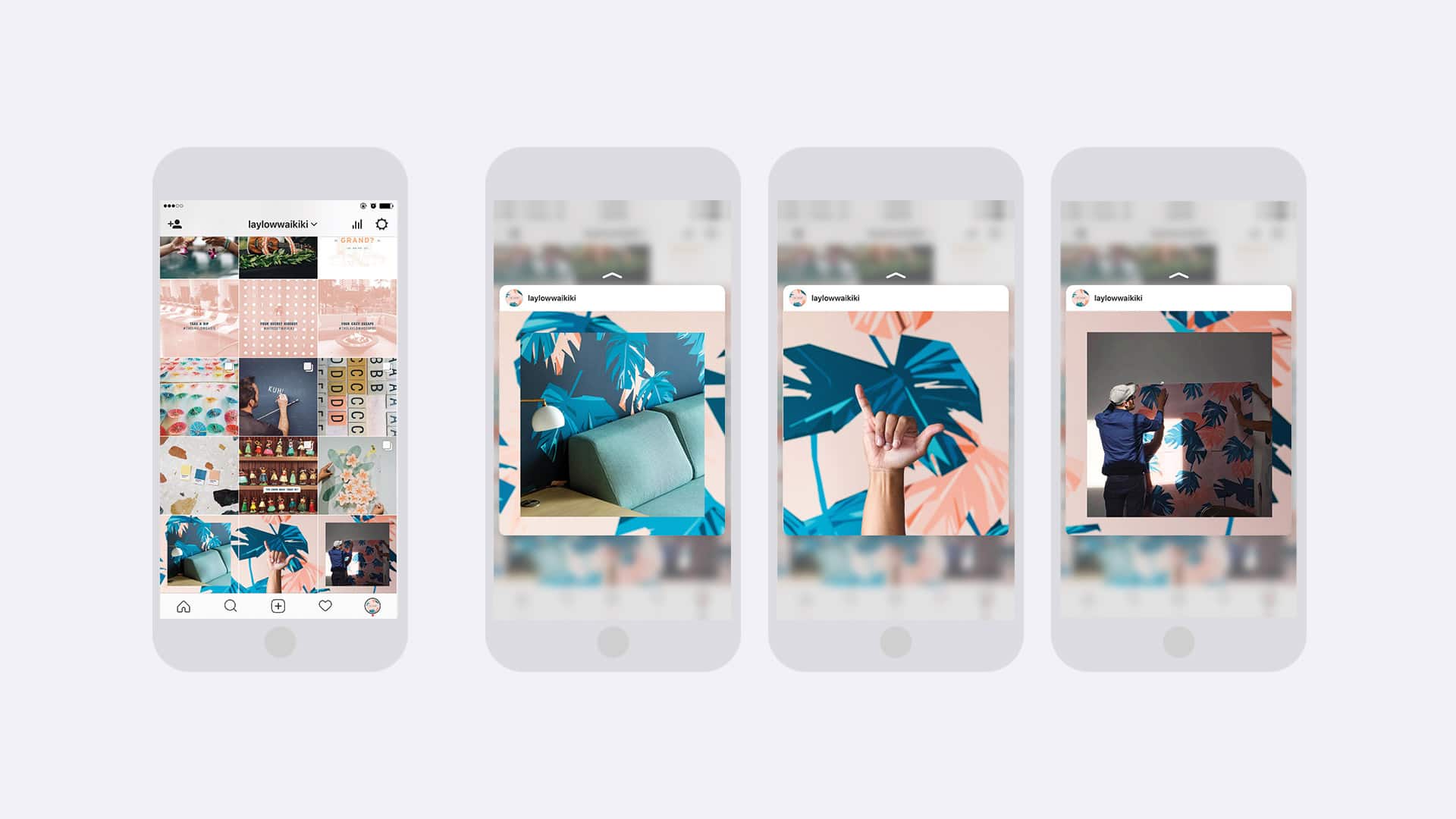 Integration_
We let taste makers share their good taste.
To leverage The Laylow's social worthiness, we identified local influencers who aligned with the brand and had an engaged following. We invited them to stay for grand opening weekend and asked them to interpret Hawaii midcentury modernism in their own unique way. The Laylow emerged from opening weekend with hundreds of highly engaged followers on social. The number of active fans has continued to grow through shared content and collaborations, including videos that peeked inside the getaways of a few select influencers—putting our fans poolside, in the room, and around the firepit with the personalities they follow so loyally.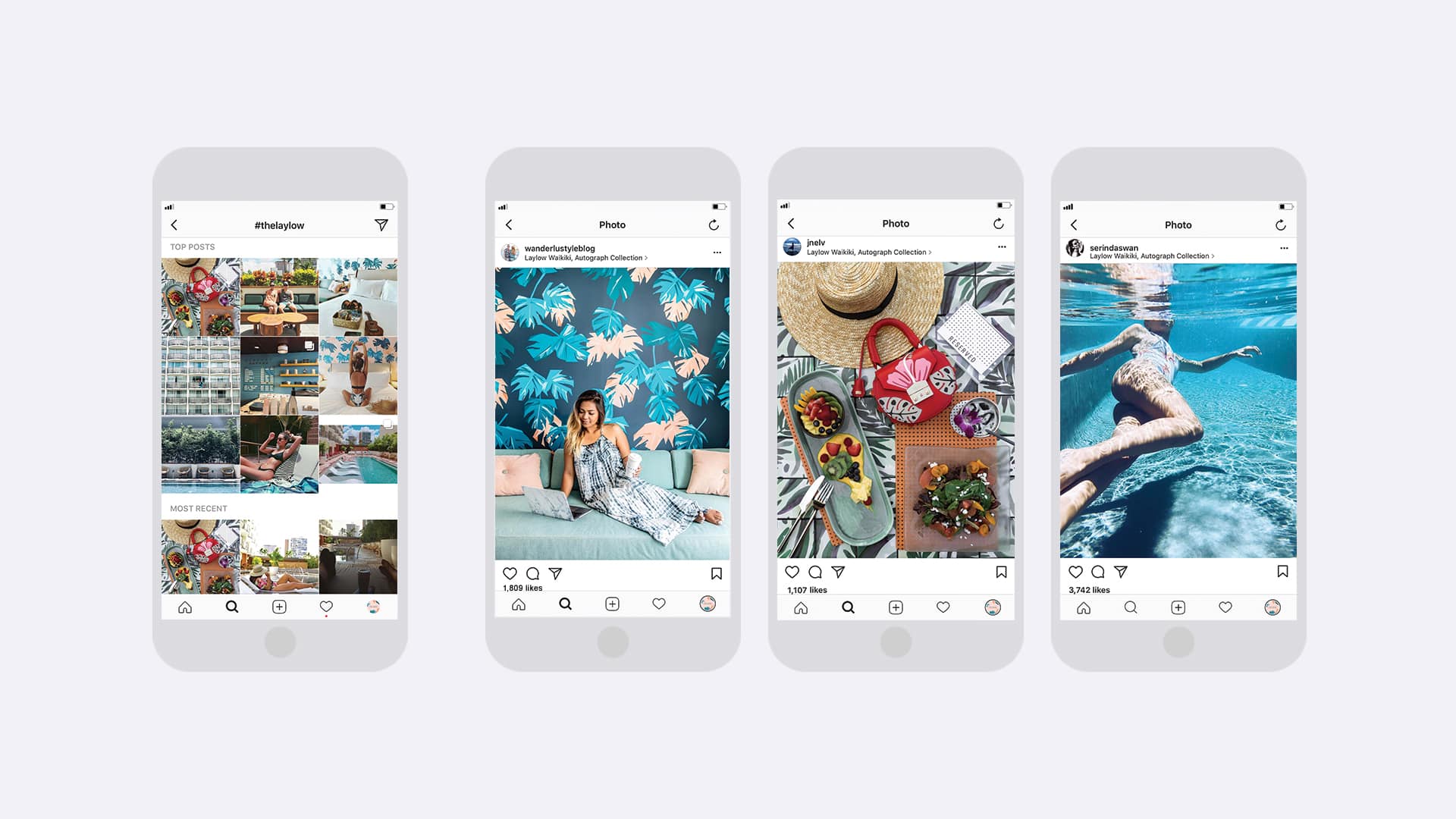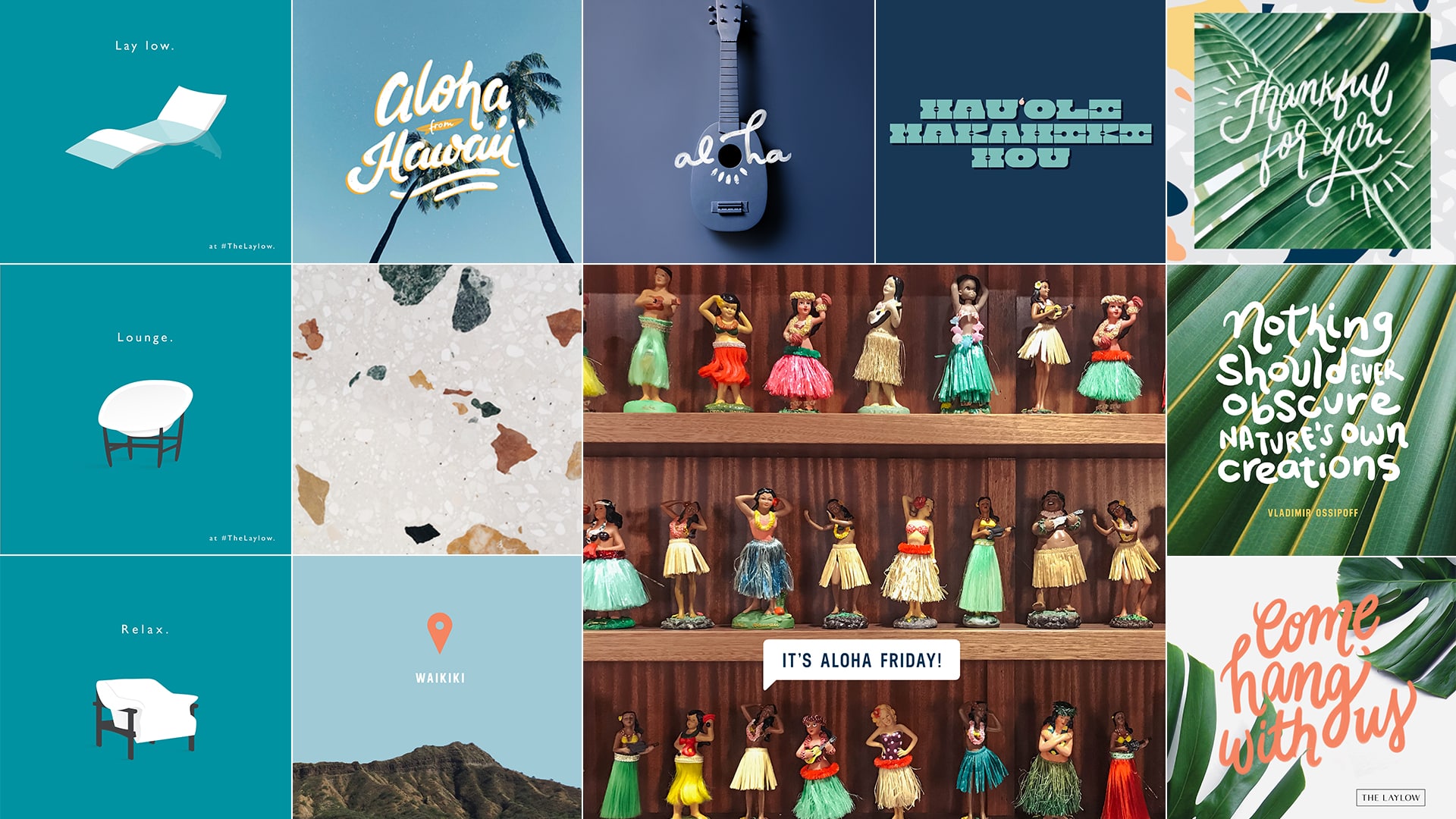 What they said_
"MVNP has been a steadfast and reliable extension of our team, helping us establish The Laylow as THE place to be in Waikiki and achieve 90 percent occupancy in just a few months since opening."
Robert Friedl, General Manager, The Laylow, Autograph Collection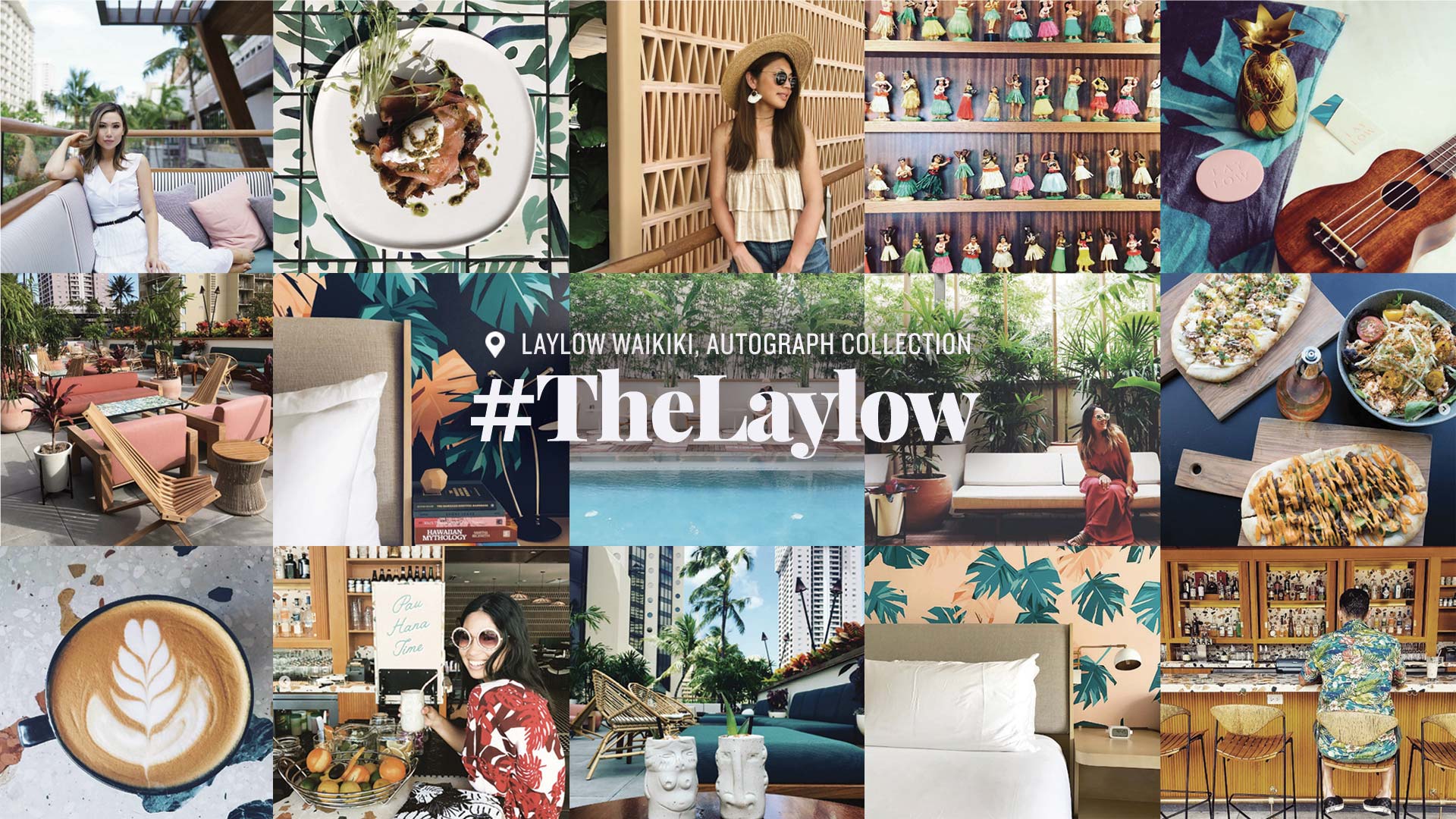 Results_
32% website room booking conversion (hotel website average is 2%)
1% sustained website bounce rate
870,000+ earned media impressions
Ad value equivalency of $145,000
8,000+ organic Instagram followers in 5 months
Channels_
Public Relations, Digital, Social