Background_
Our campaign had a new quarterback, literally.
It was halftime in our "Be the One" rebranding campaign for First Hawaiian Bank when we added a new player to our ad roster: pro quarterback and local hero Marcus Mariota. He had just received the Heisman Trophy and was awaiting the NFL draft. But the big question was: How do you connect a bank and a football player? We gathered our team for a huddle to plan our next move.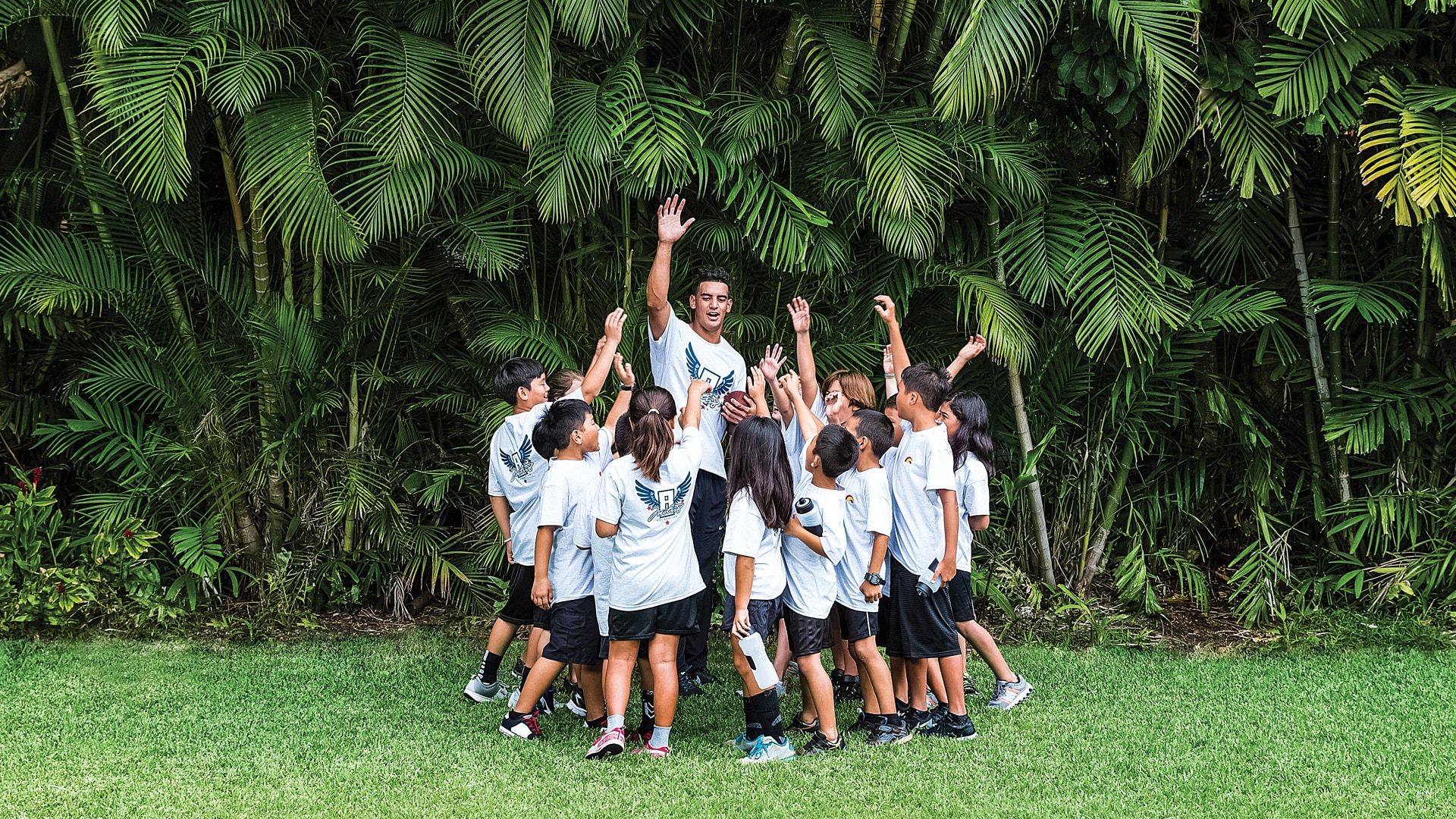 Insight_
Marcus Mariota started with Yes.
Football and banking don't normally go together, so we looked for common ground: Marcus Mariota's journey to the NFL started with his personal "Yes." It came in the form of a 4th grade essay in which he made the commitment to himself to become a pro quarterback. His work ethic and determination also exemplified the aspirational values of the bank.
With the combination of Marcus' values and his Polynesian roots, we knew the creative would strongly resonate with Hawaii residents, especially young people—which was precisely the demographic we were trying to grow.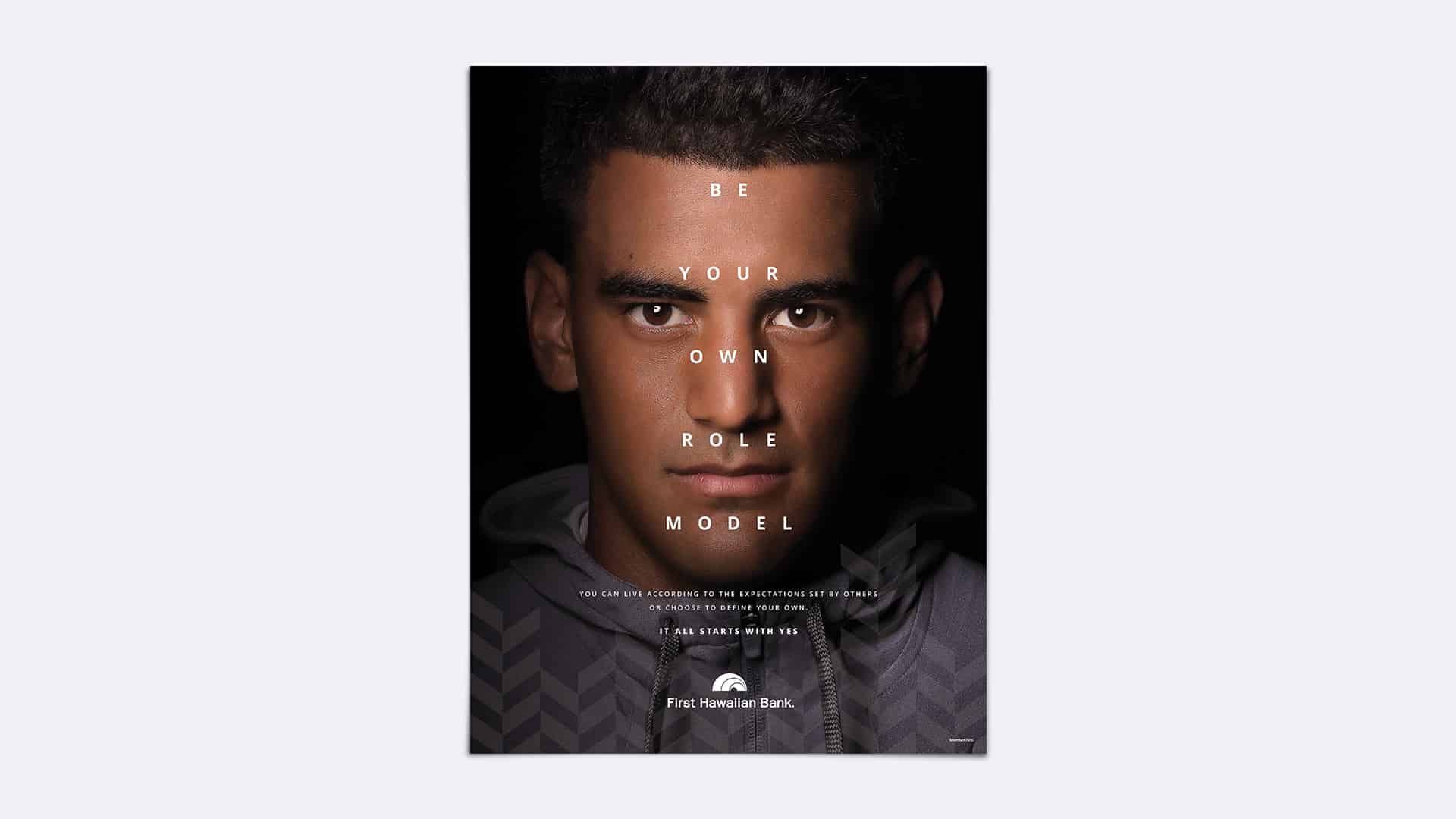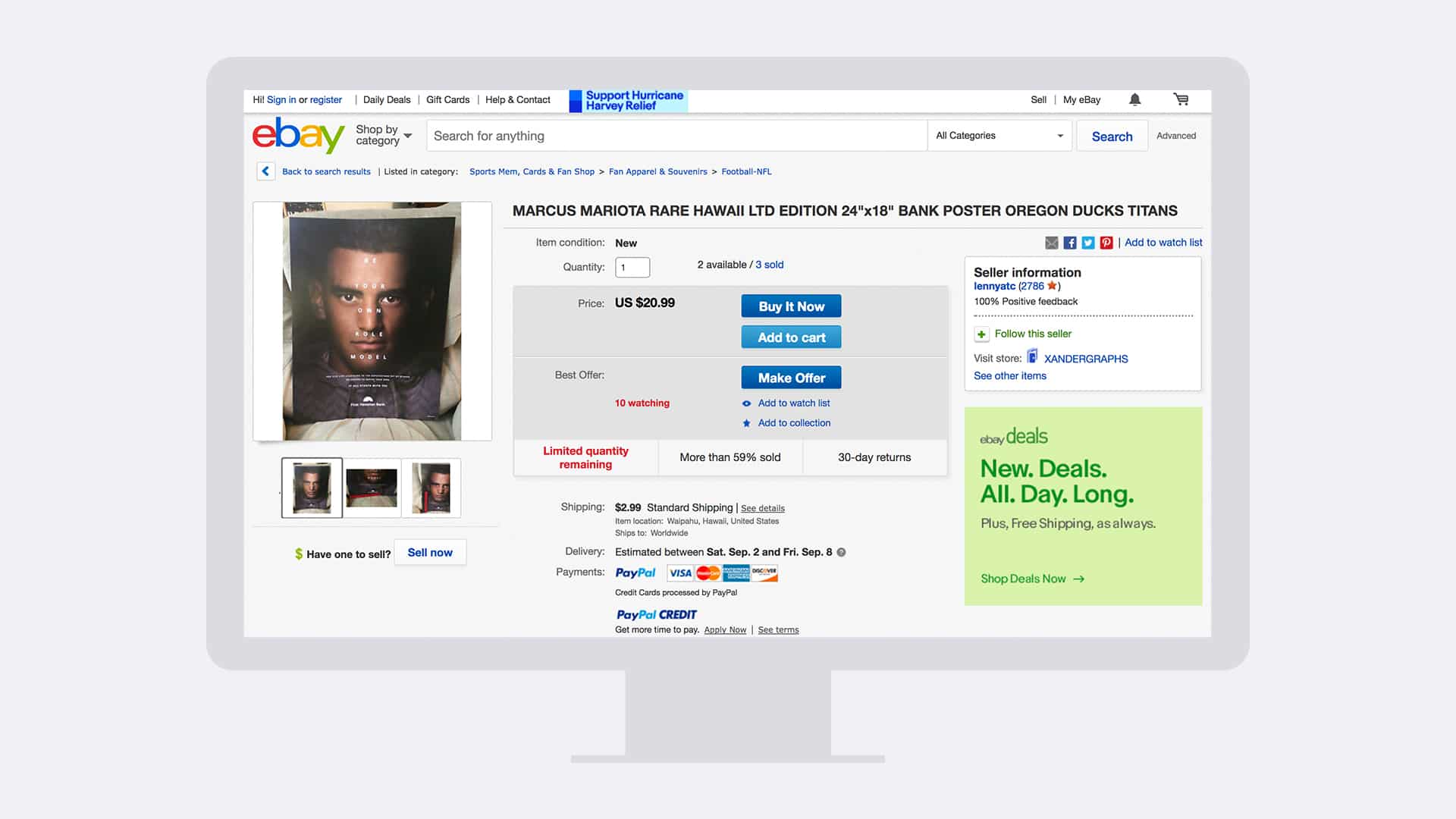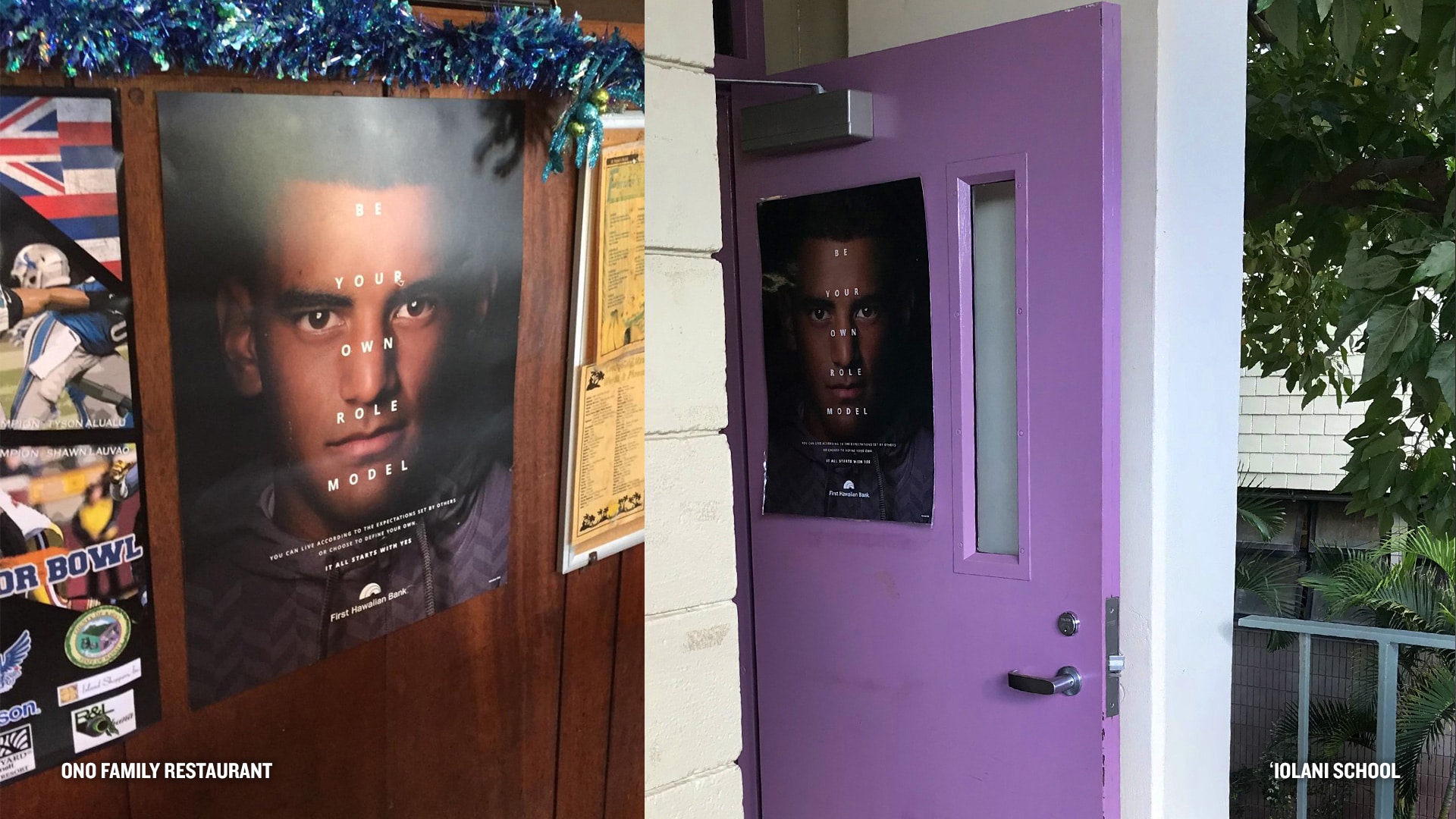 Solution_
We scored a touchdown in two plays.
To start, we created one nationally award-winning TV spot, and possibly the most motivating bank ad of all time.
We focused on Marcus Mariota's "Yes" as the inspiration for our "Origin" TV spot. The editing technique reinforced the moment Mariota committed to his goal and placed him in his actual classroom at Nuuanu Elementary School. To add more meaning, the spot was voiced by Mariota's father, who elevated it from a commercial into a heartfelt personal story.
While the spot aired, we ran a full page newspaper ad. A few days later, we learned people were pinning the ad to their walls. A bank ad as inspiration? That was truly a first. In response, we helped First Hawaiian Bank convert the ad into a poster, which brought tens of thousands of residents from across the state into FHB branches to pick up their free copy. And if you didn't live in Hawaii, you could still get First Hawaiian Bank's coveted poster—on Ebay.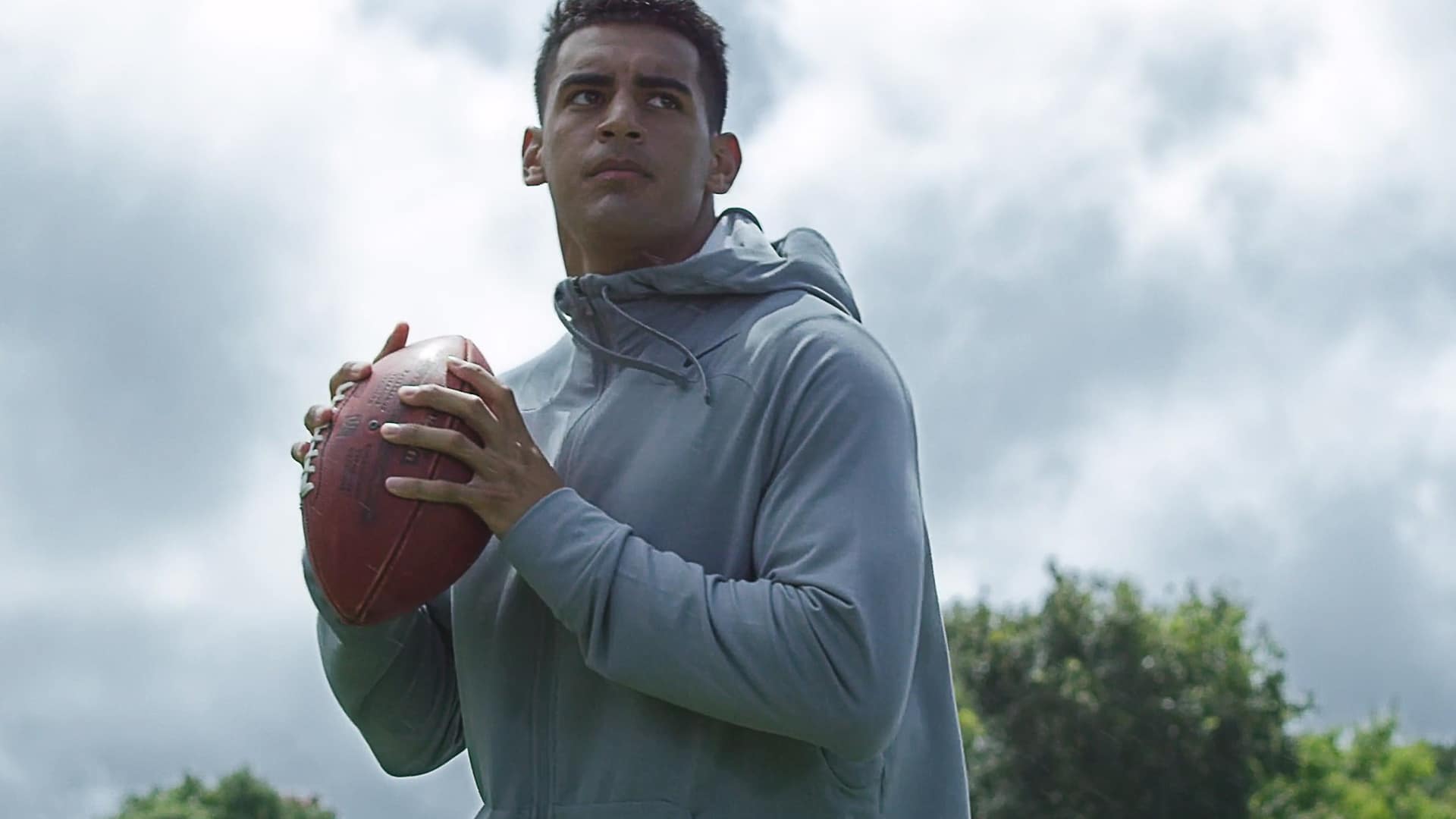 What they said_
"When I heard Toa (Marcus' dad) choke up when he voiced the TV script, I knew we nailed it."
Chris Dods, First Hawaiian Bank, Executive Vice President, Consumer Banking and Marketing Group Manager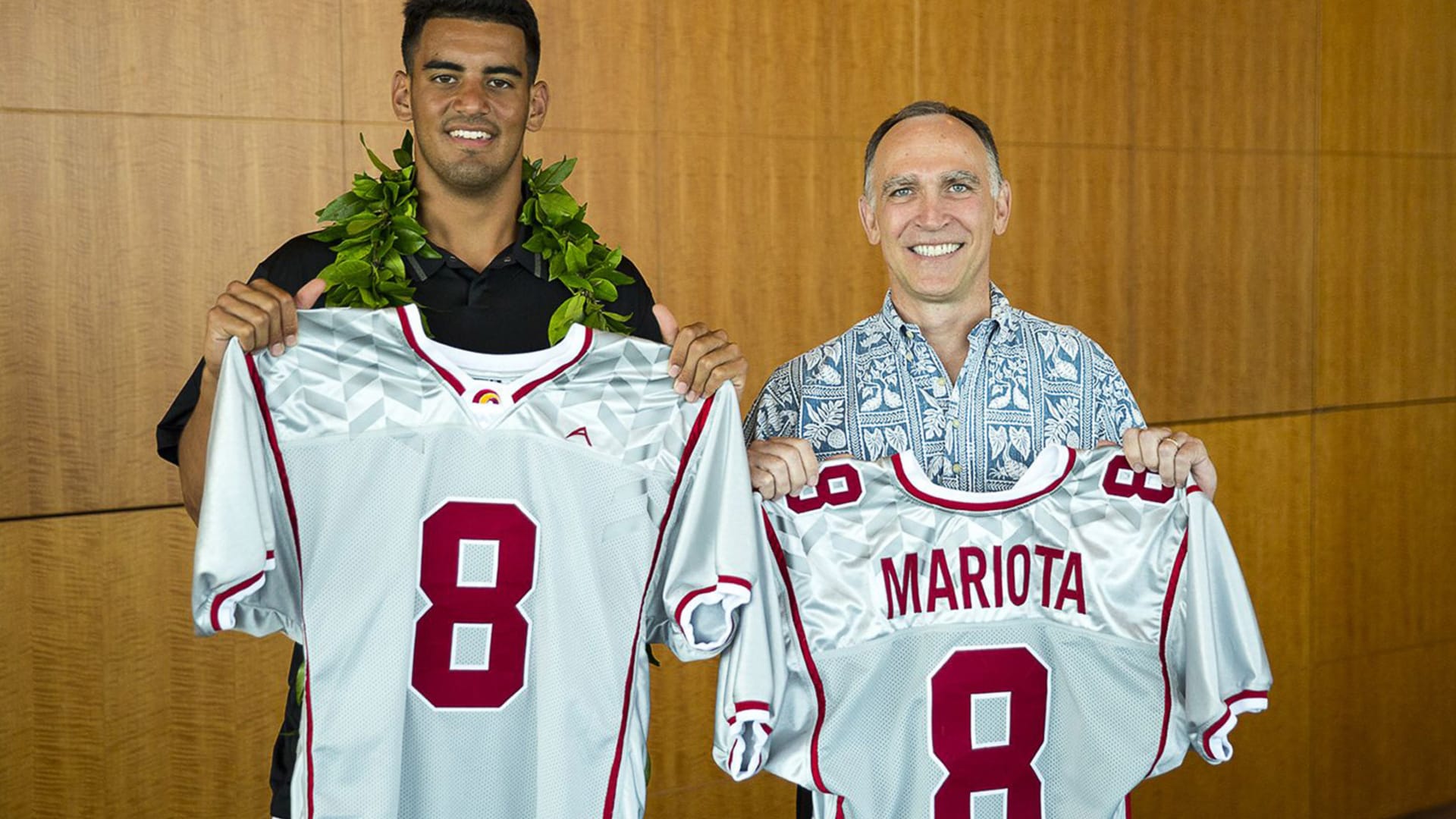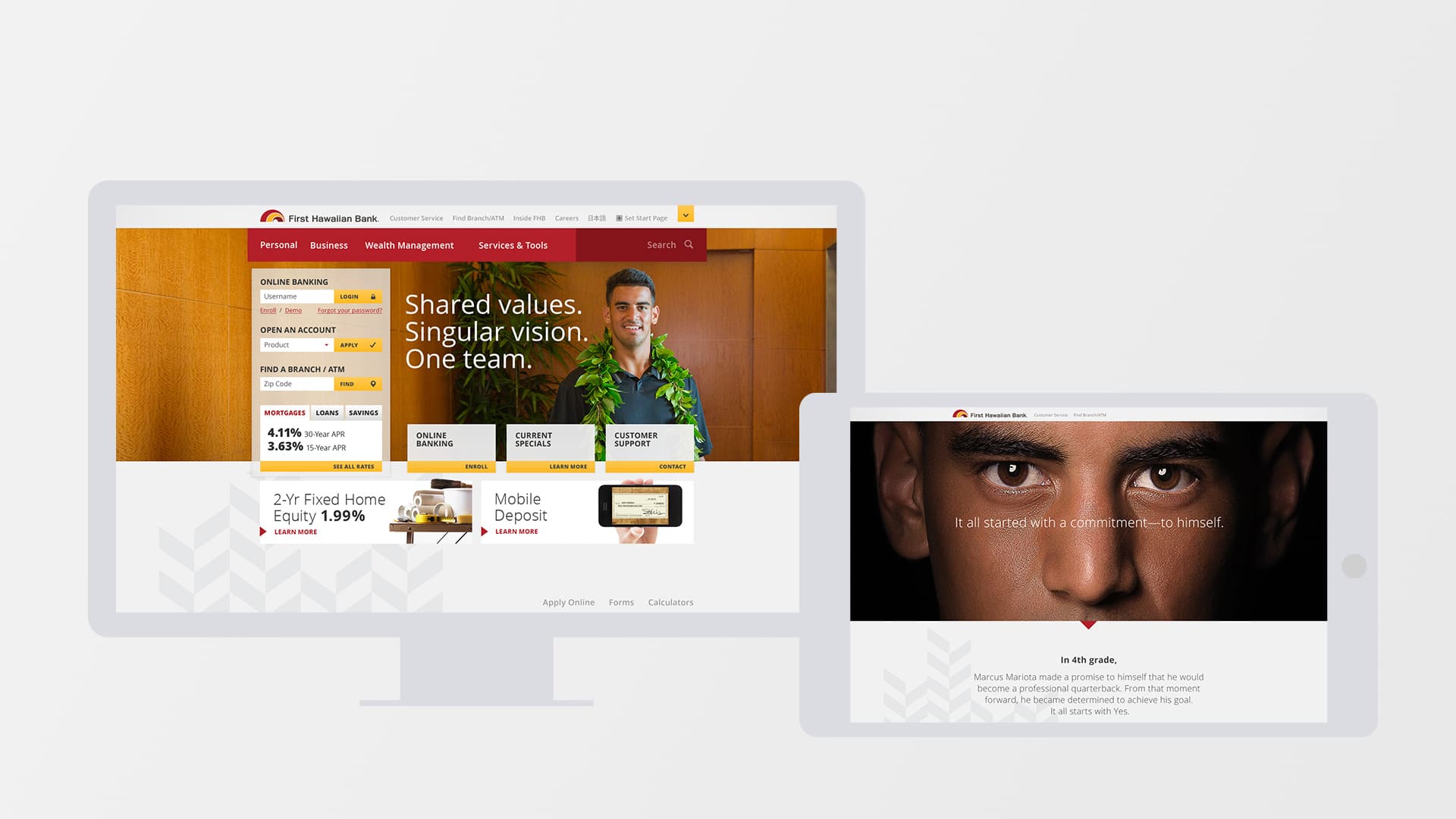 Extensions_
We helped Marcus Mariota bob Yes.
Marcus Mariota was on his way to the NFL. He had also just announced the creation of his Motiv8 Foundation, which would support at-risk youth in Hawaii, Oregon and Tennessee. In addition to making a gift to Mariota's charity, the First Hawaiian Bank Foundation wanted to help Motiv8 by raising public awareness through a community fundraising effort. First Hawaiian Bank commissioned the creation of a Marcus Mariota bobblehead—which we happily designed—to generate donations for the Foundation and once more drive thousands of potential customers into the branches. The sale of 10,000 bobbleheads raised $15,000, enabling First Hawaiian Bank to donate $115,000 to the Motiv8 Foundation.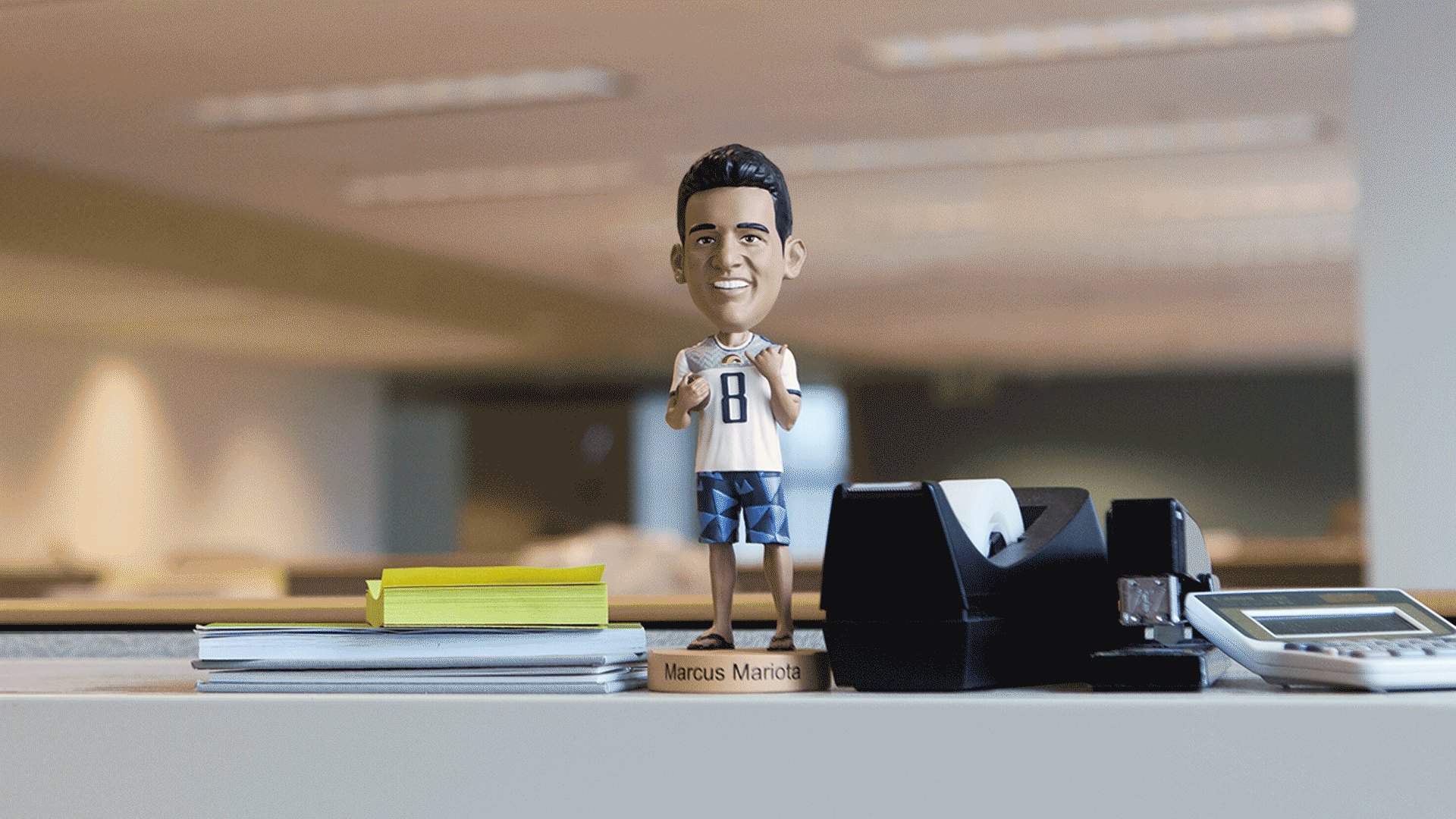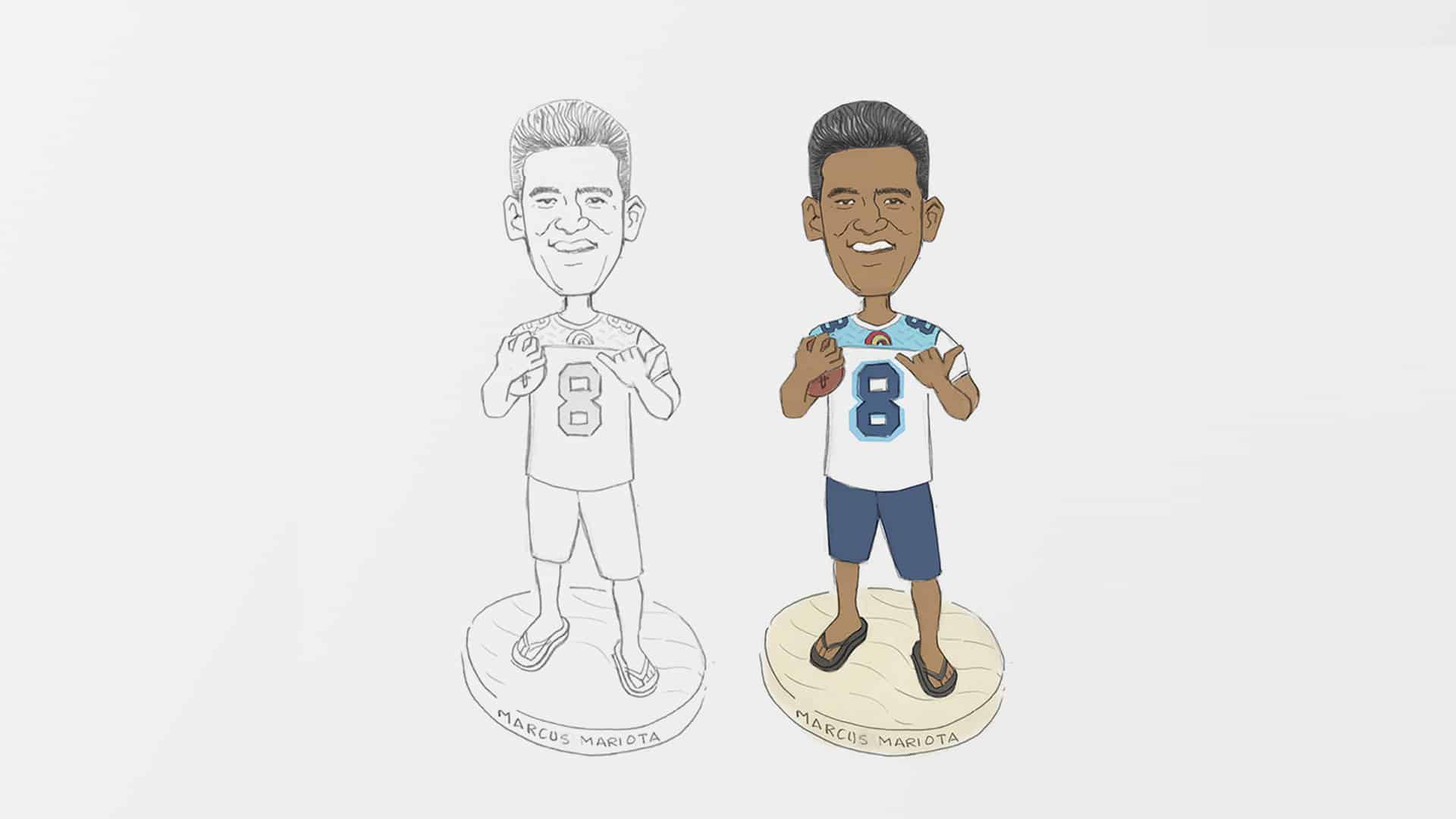 Results_
30,000 posters distributed to branch visitors
20+ posters posted on Ebay
$15,000 in bobblehead sales for Motiv8 Foundation
Channels_
Broadcast, Online, Print, Poster, Bobblehead