Background_
38 gas stations were looking for a name.
Tesoro, a major gas retailer in Hawaii, was leaving the market. That left 25 Tesoro-branded stations and 13 76-branded stations with a new owner and in need of a name and brand identity. Our challenge was to replace Tesoro with a new local brand while maintaining market share through the transition.
Like Tesoro, the new brand will continue to serve value-minded locals who live Hawaii's on-the-go lifestyle and are looking for a convenient gas station. It will also reach out to younger, tech-savvy audiences through a new app that will feature specials on gas, food and other offers.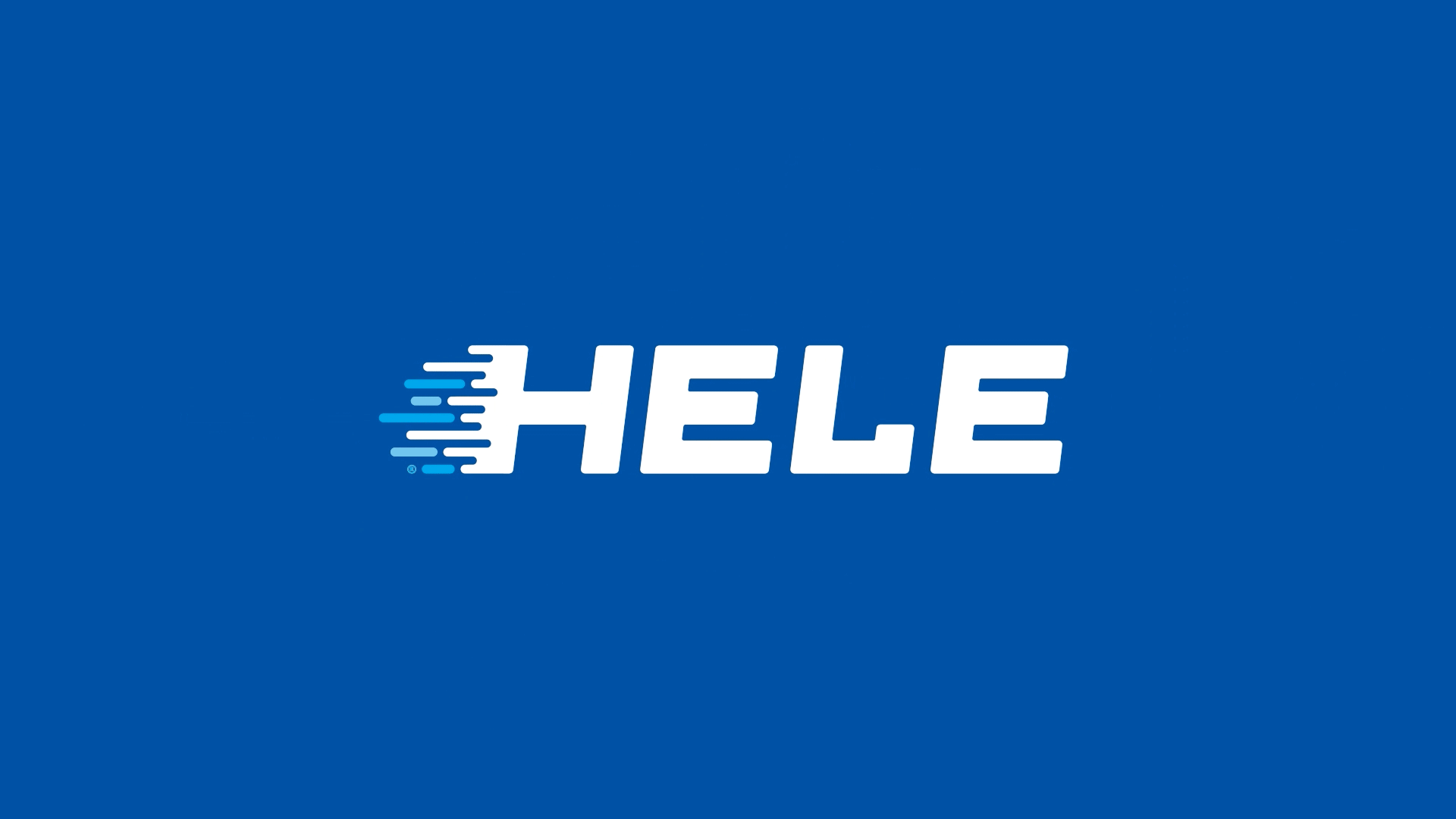 Insight_
"Hawaiian time" isn't what it used to be.
Today, locals live in a fast-paced world where "slow down, this ain't the mainland," has been replaced by rushing to work, whisking kids to soccer, basketball and jiu jitsu practice, running errands, and doing it again the next day. With 800,000 cars on Oahu's roads, and West Side residents starting out at 4am just to beat the traffic, everyone needed a convenient place to stop, catch their breath—and fuel up.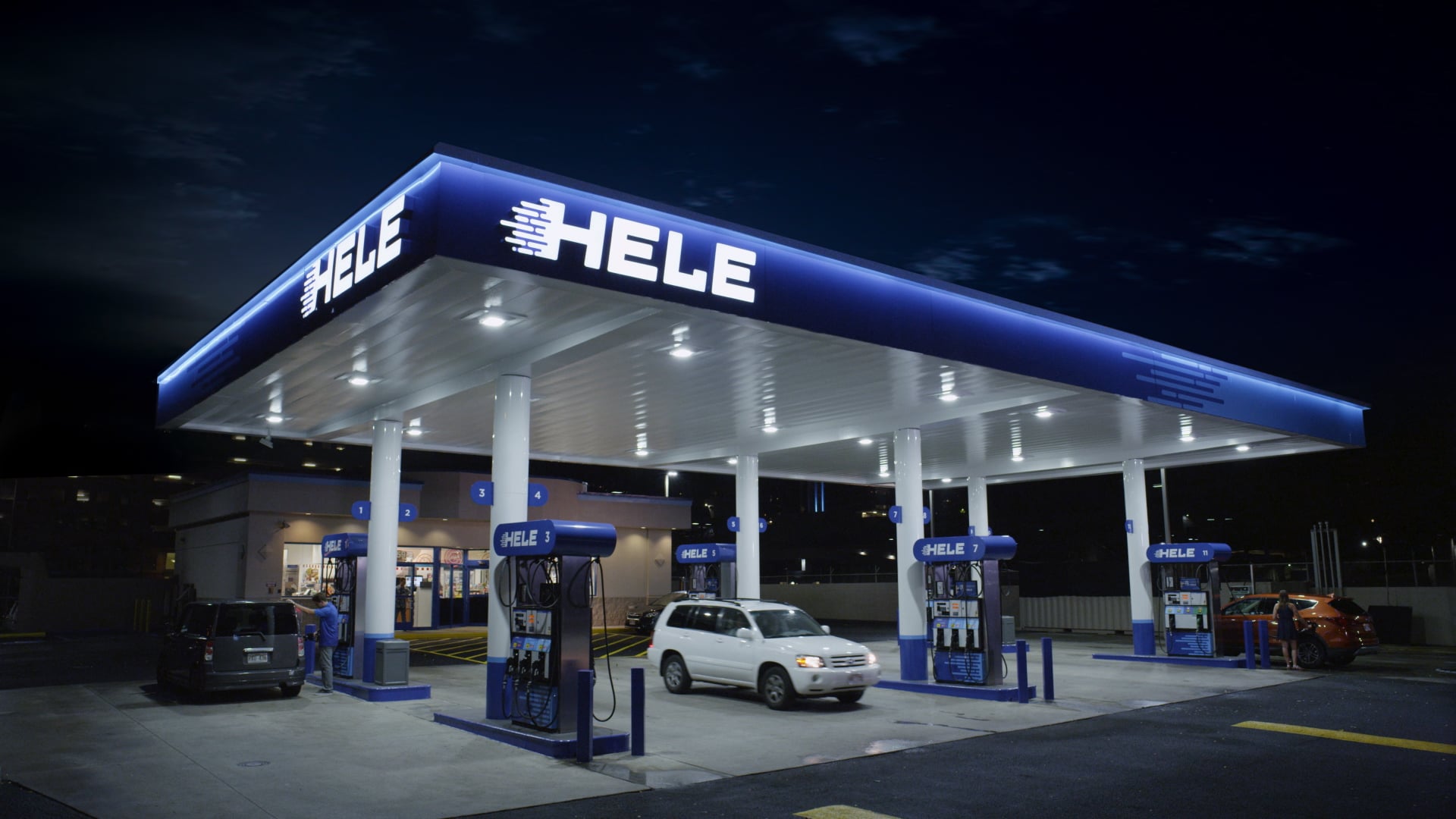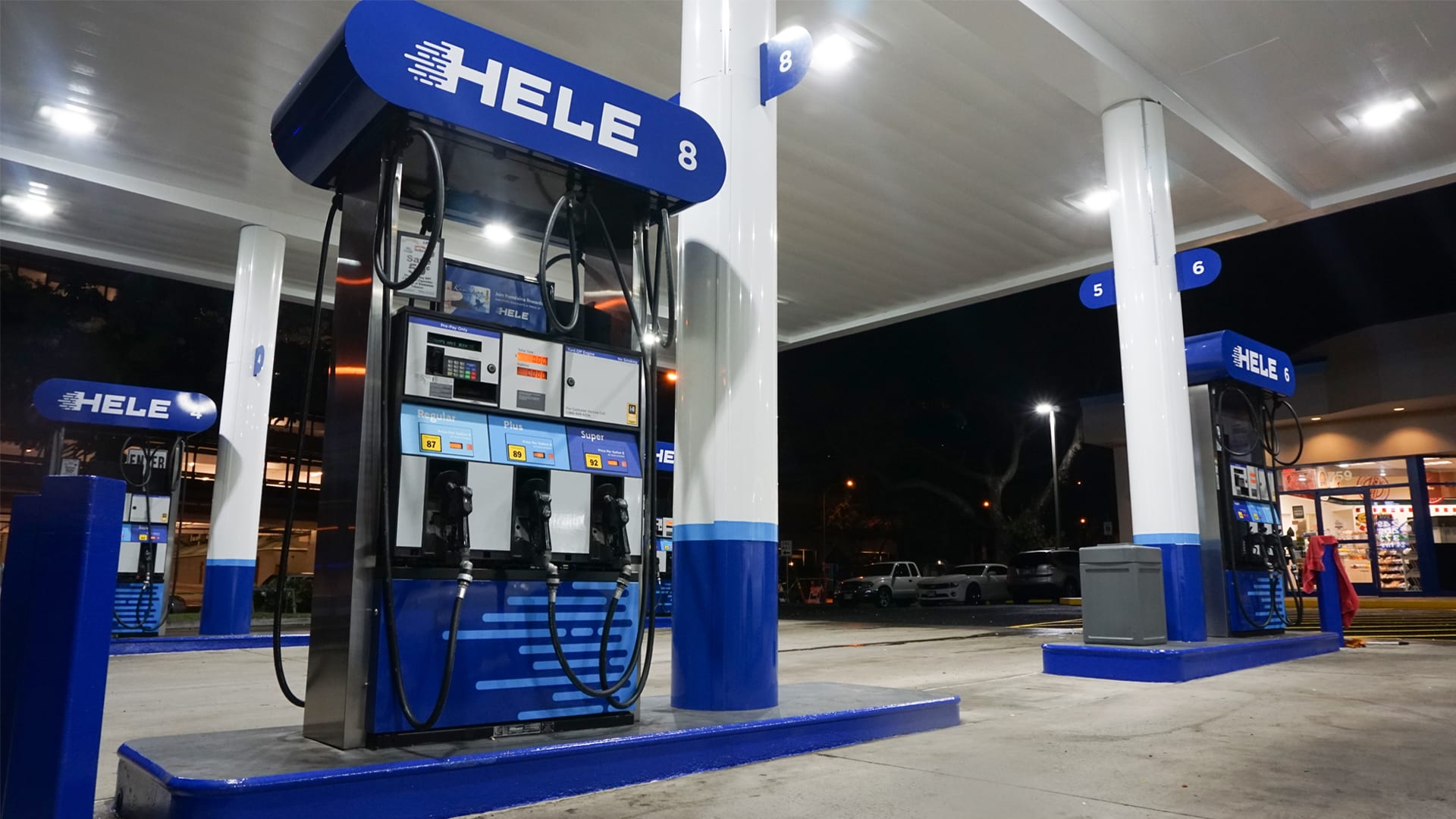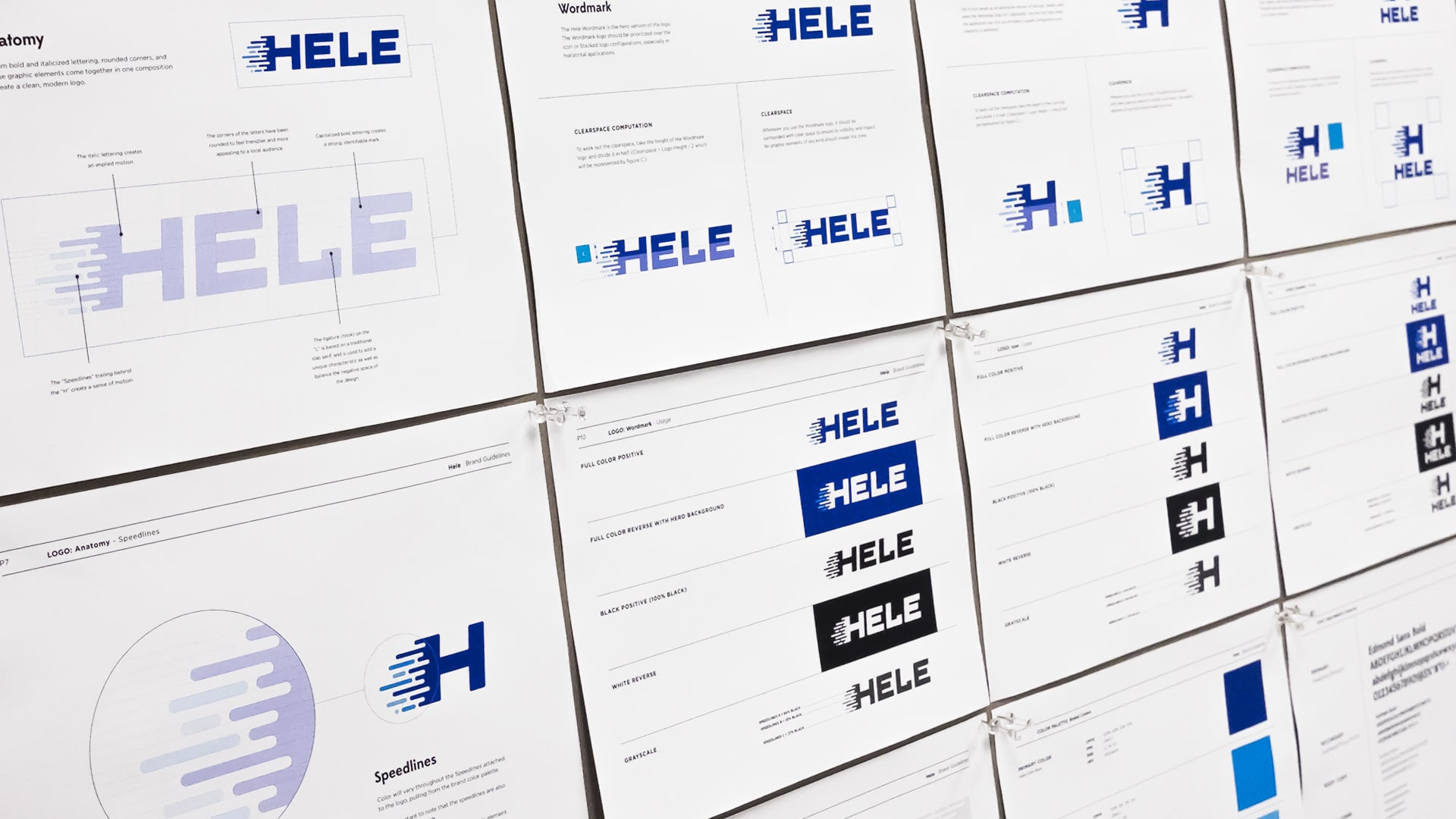 Solution_
We turned a local colloquialism into a go-to brand.
In Hawaiian, the word "hele" means to go, come, walk or move. We say, "let's hele" when we're dashing to the beach, and "hele on" when we're heading out. "Hele" is what we do every day in Hawaii—which makes it the perfect name for a fuel that keeps Hawaii moving.
Once we landed on the name, we developed a comprehensive logo and branding experience that touted the fast, convenient and tech-based service offered by Hele. The brand aggressively launched across 38 stations on four islands with a confident, graphic design that proclaimed, "this is not your grandfather's gas station." While the new stations were turning drivers' heads, we launched with a high-visibility integrated campaign that connected the new Hele brand to local customers.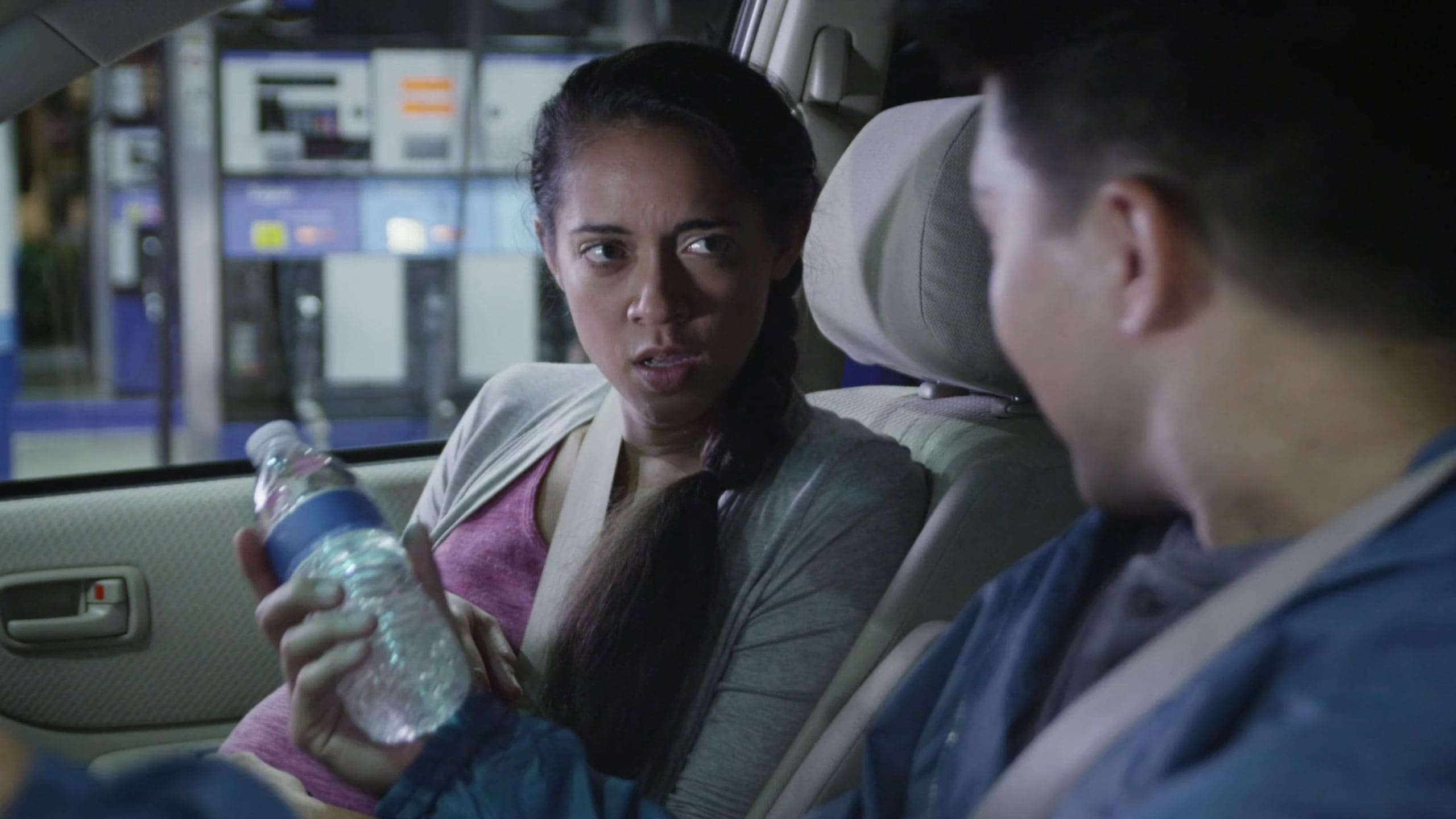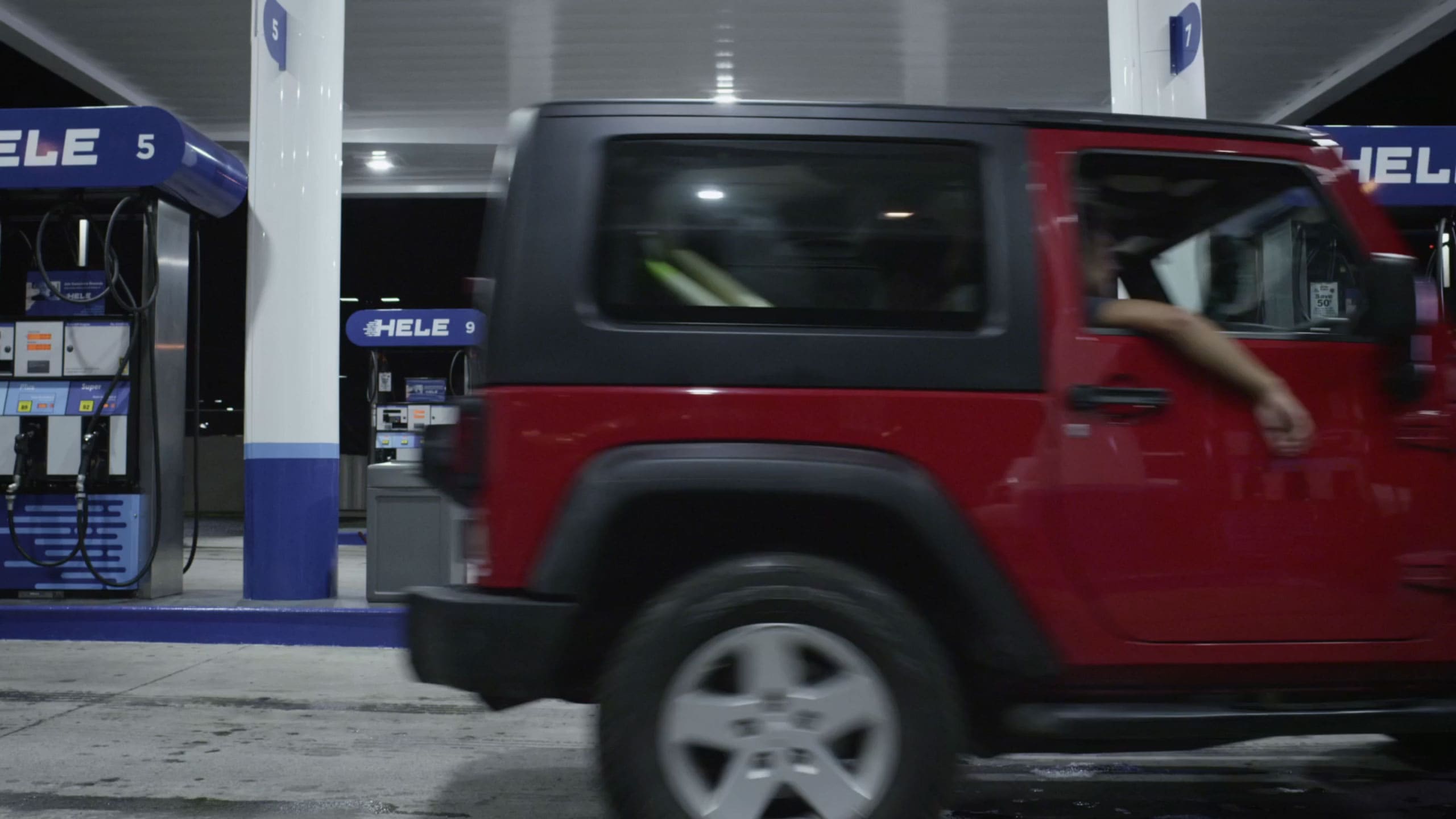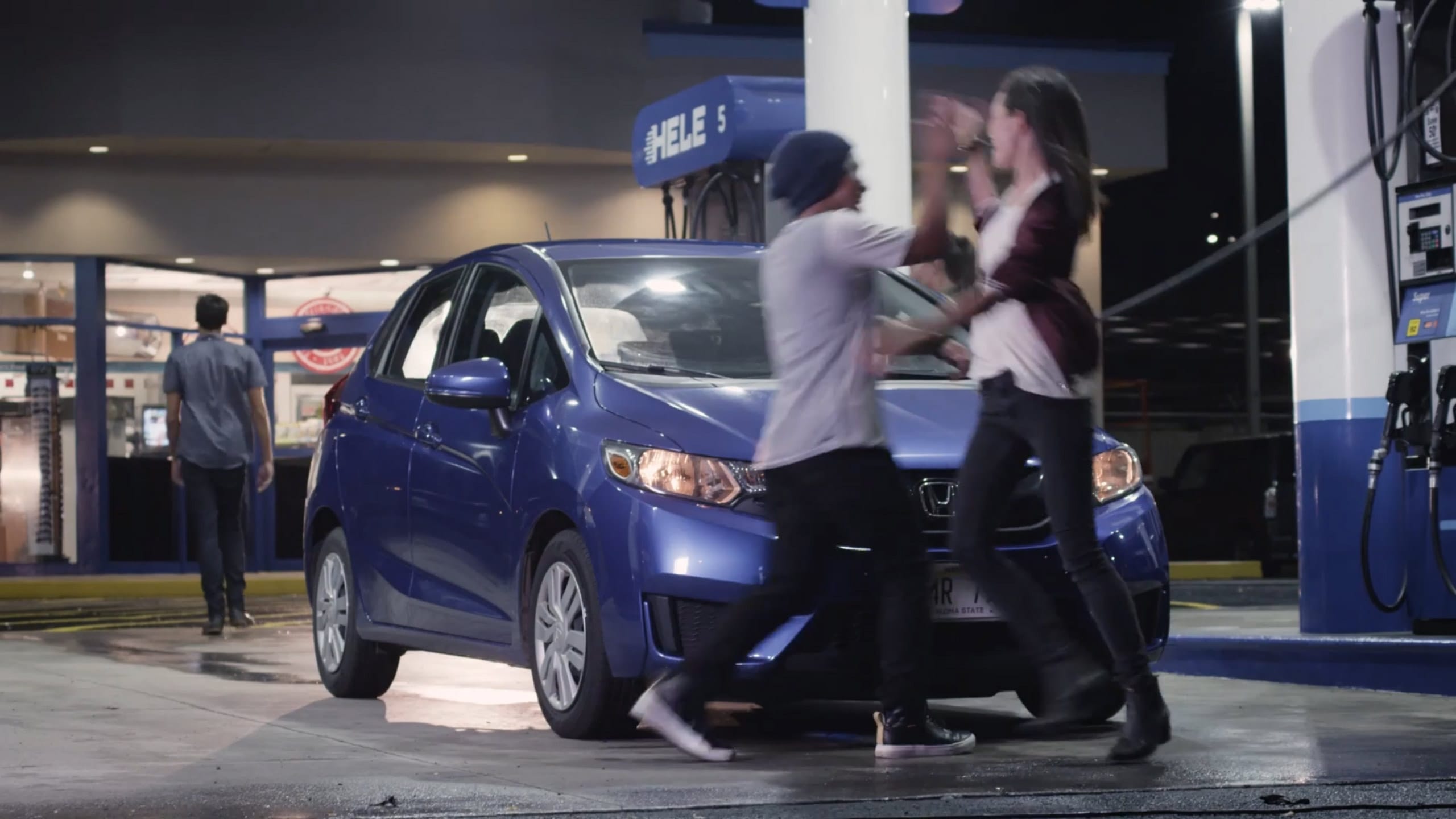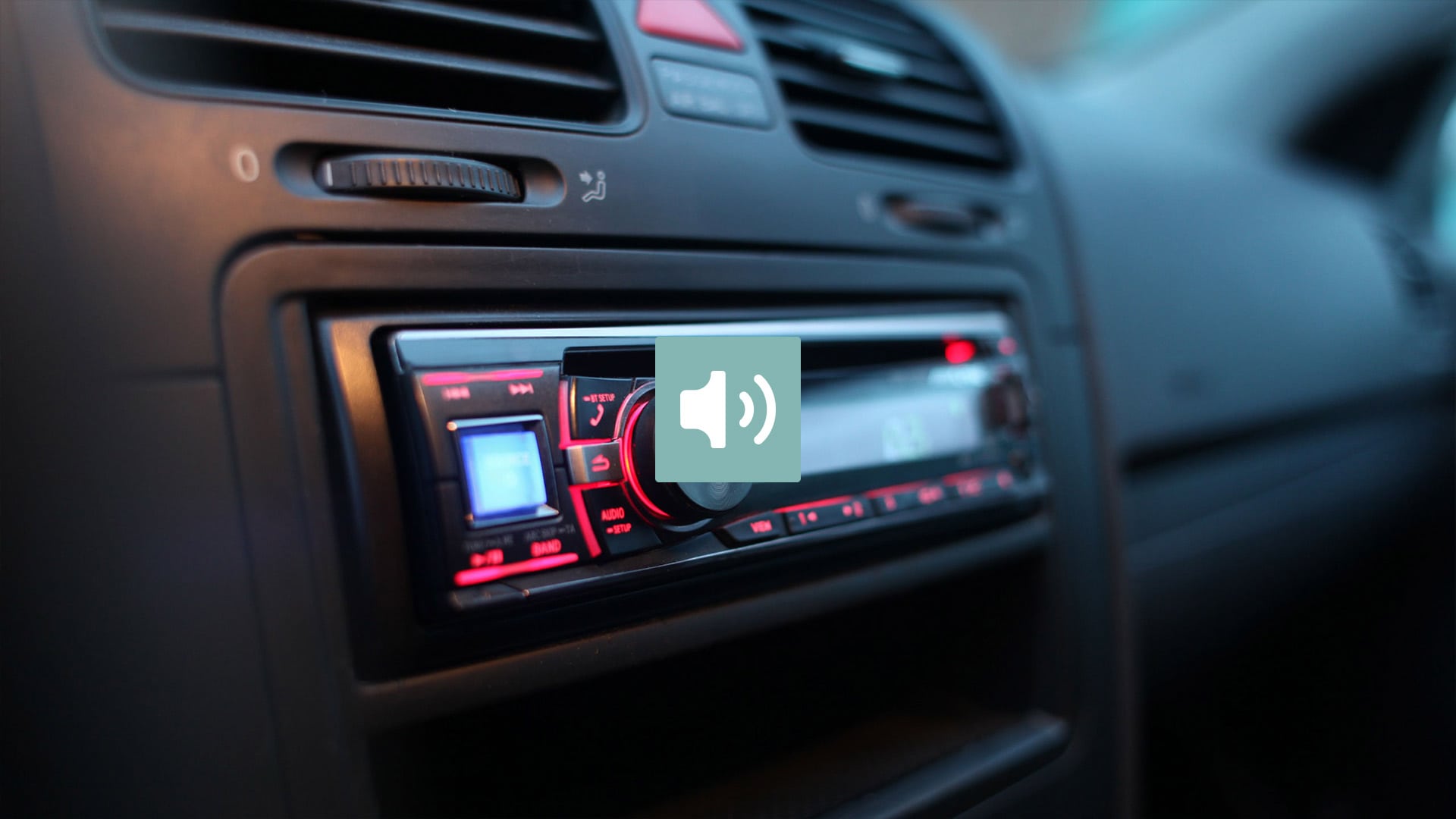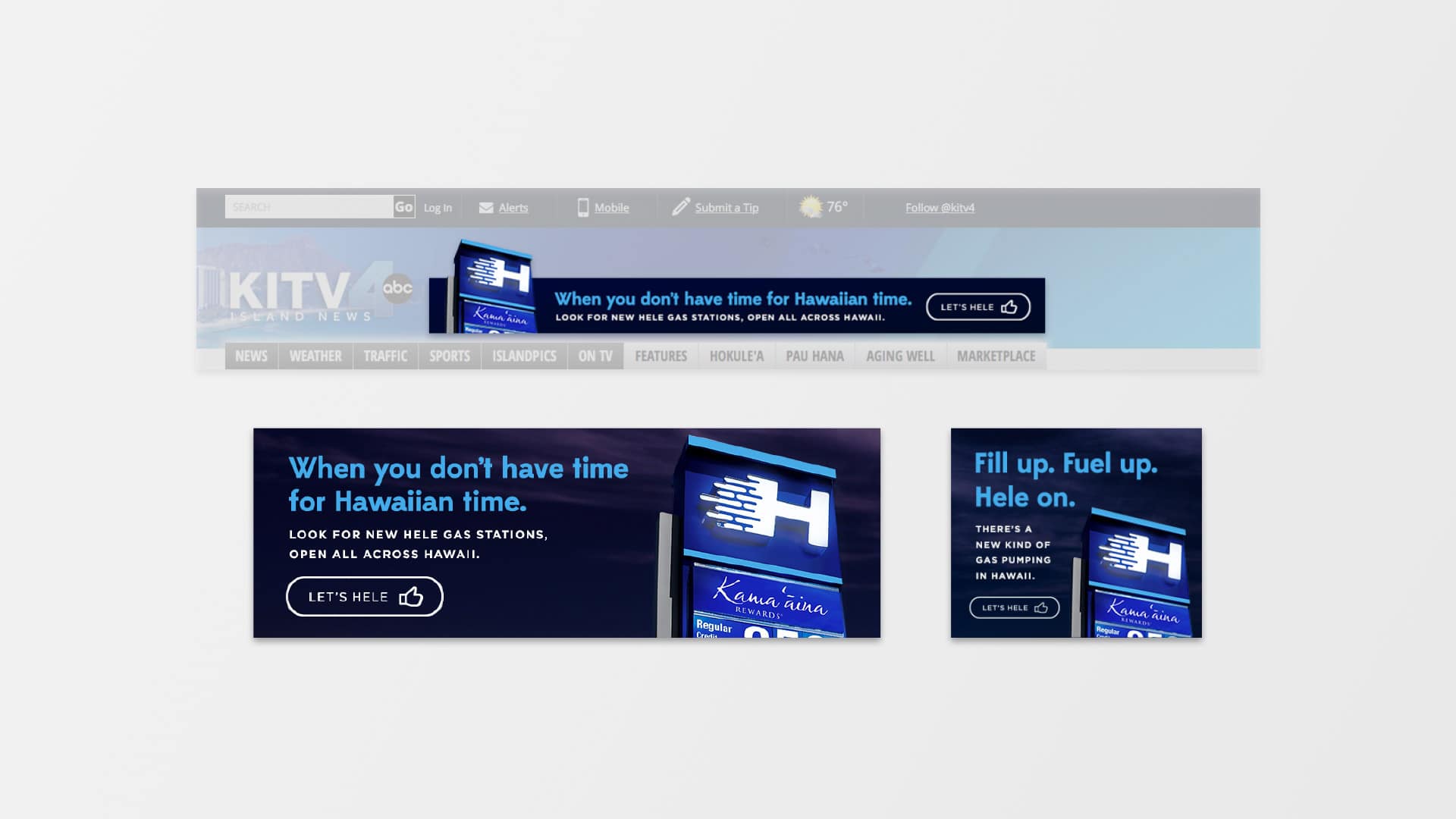 What they said_
"The brand launched and suddenly everyone was talking about Hele. We went from zero to top-of-mind in a week!"
Jim Yates, President of Par Hawaii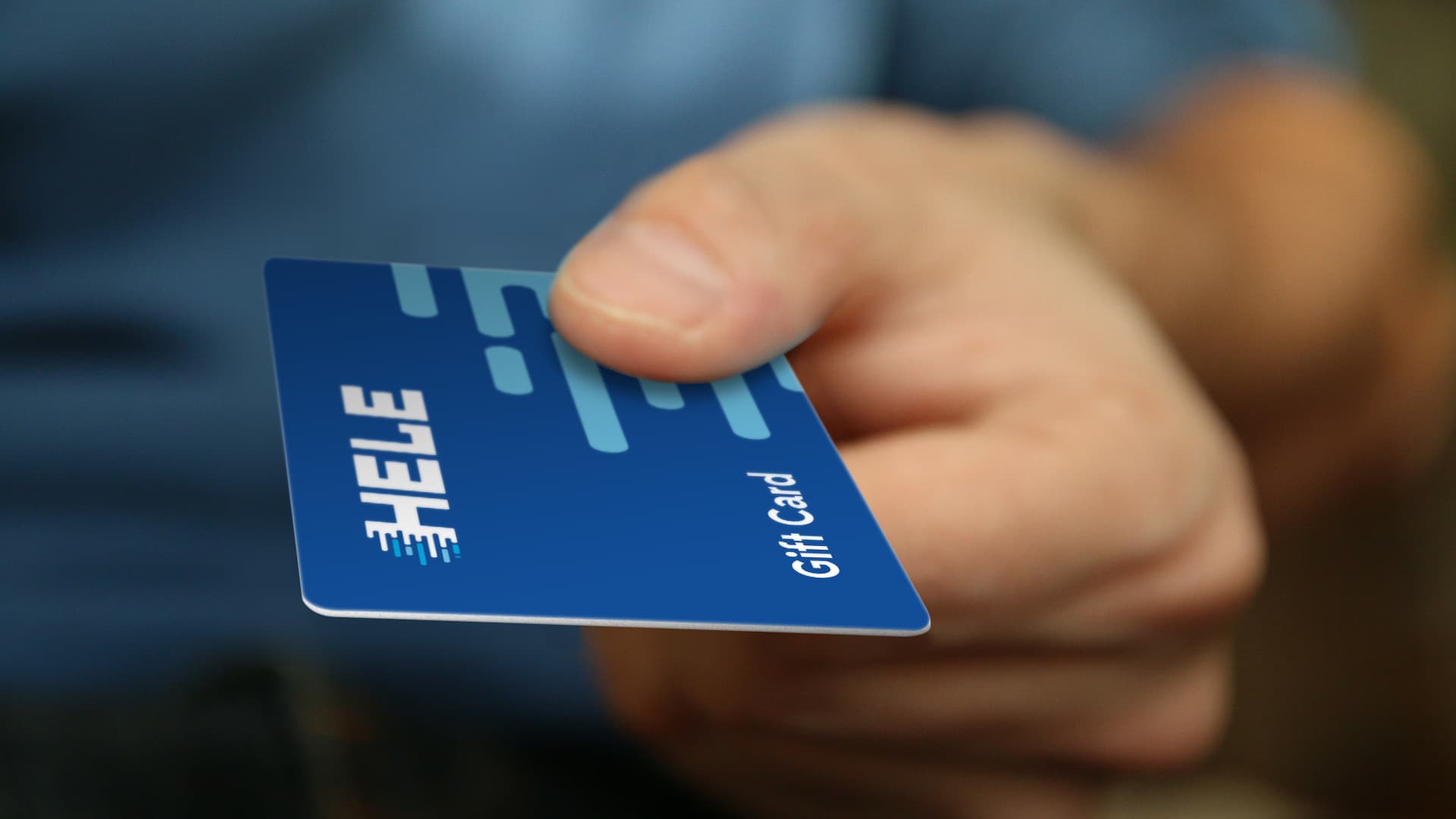 Results_
38 stations rebranded
3 commercials filmed during a hurricane
Top-of-mind awareness within 1 week of campaign launch
Channels_
Branding, Outdoor, Video, Radio, Interactive