Background_
Folks use any excuse to avoid senior living.
One of the biggest obstacles for The Plaza is overcoming the resistance and guilt local residents feel when it comes time to transition their elderly relatives to a senior living facility. No amount of information about quality of life improvements or how residents enjoy tremendous ease, security and comfort at The Plaza really makes a difference. Local, family-first values often mean keeping elders - even those who need more attention and care than is available - living at home.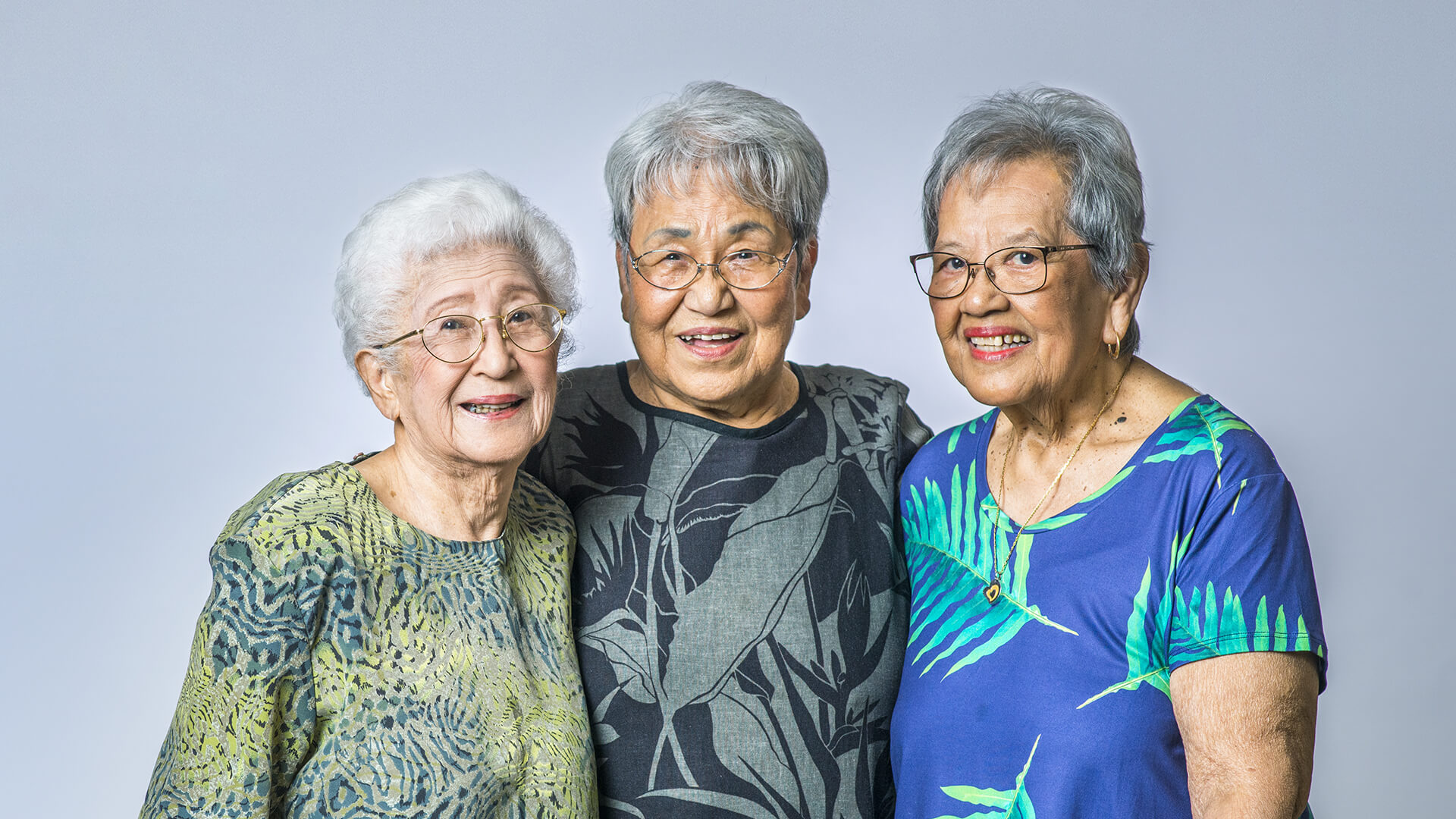 Insight_
A facility is not home.
When folks got a chance to visit The Plaza, their perspectives changed and conversion rates increased. That's because they saw that residents were truly at home, and could envision themselves living the good life in a place that didn't treat them like a faceless patient, but as part of the 'ohana at home in The Plaza. But just because life at The Plaza was easy didn't mean that booking a tour was. The website had a dated email link scheduling apparatus that was cumbersome and ineffective, not to mention uninspiring graphics and lengthy, corporate copy. The process was uninviting and didn't match the lived values of the brand.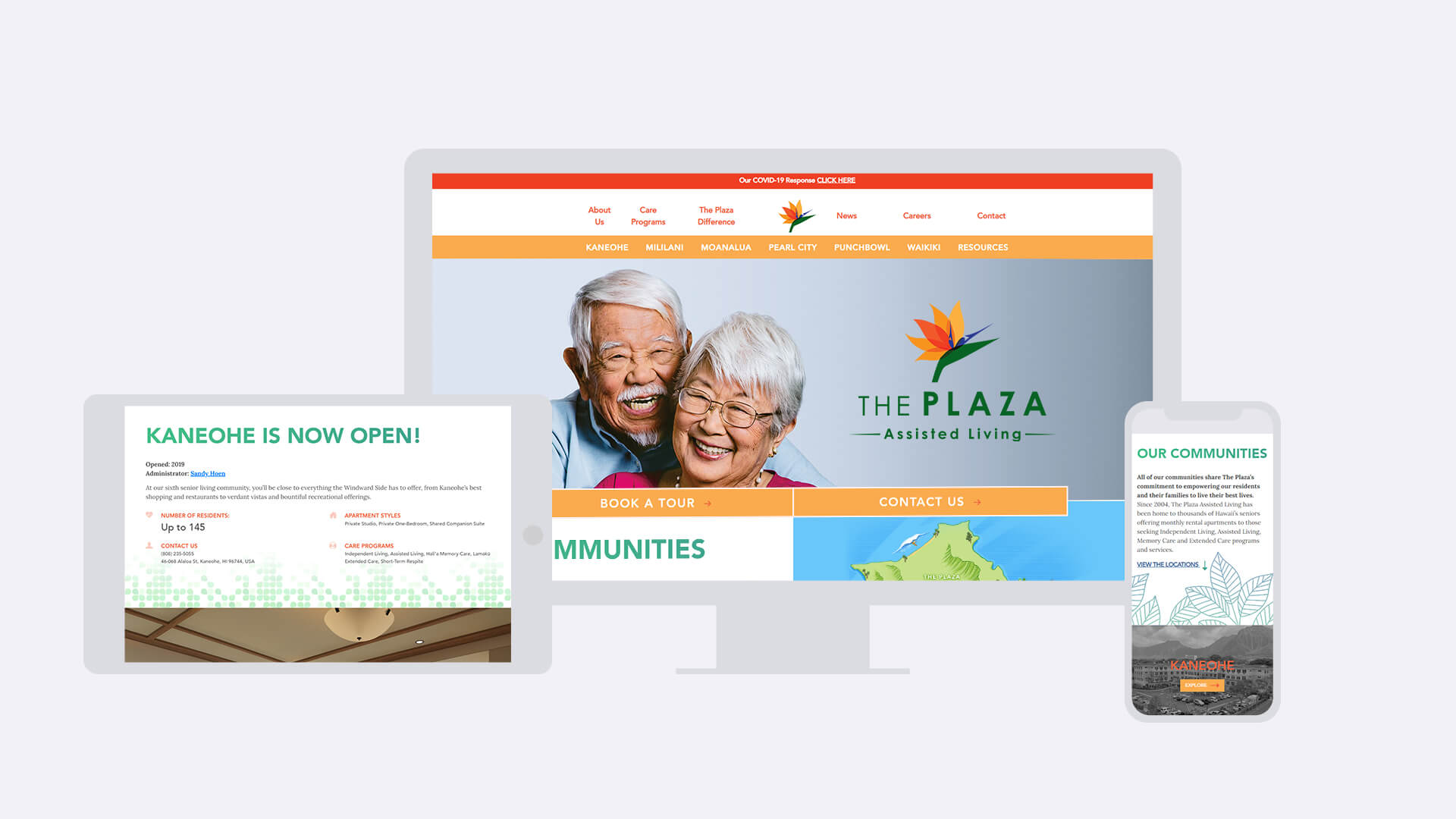 Solution_
We made the process more inviting.
As part of a brand refresh that included more appealing visuals and a less corporate, more familiar voice, we completely remade The Plaza's site, collaborating with 3rd party vendors and Plaza staff for a seamless solution. Visually the new site is much more attention-grabbing, pulling visitors in with appealing colors, textures and imagery. Improved layout makes navigation and booking a tour completely straightforward, so that it's intuitive even for elderly users less familiar with the web. And beneath the inviting facade we built powerful functionality, integrating multiple APIs: chat customer service; iSolve HR to handle hefty health care regulatory requirements; You've Got Leads sales solutions and CRM; and prospect tour facilitation from scheduling appointments at six locations to collecting contact information and populating tour calendars. And when a new eNquire CRM was released, we updated it.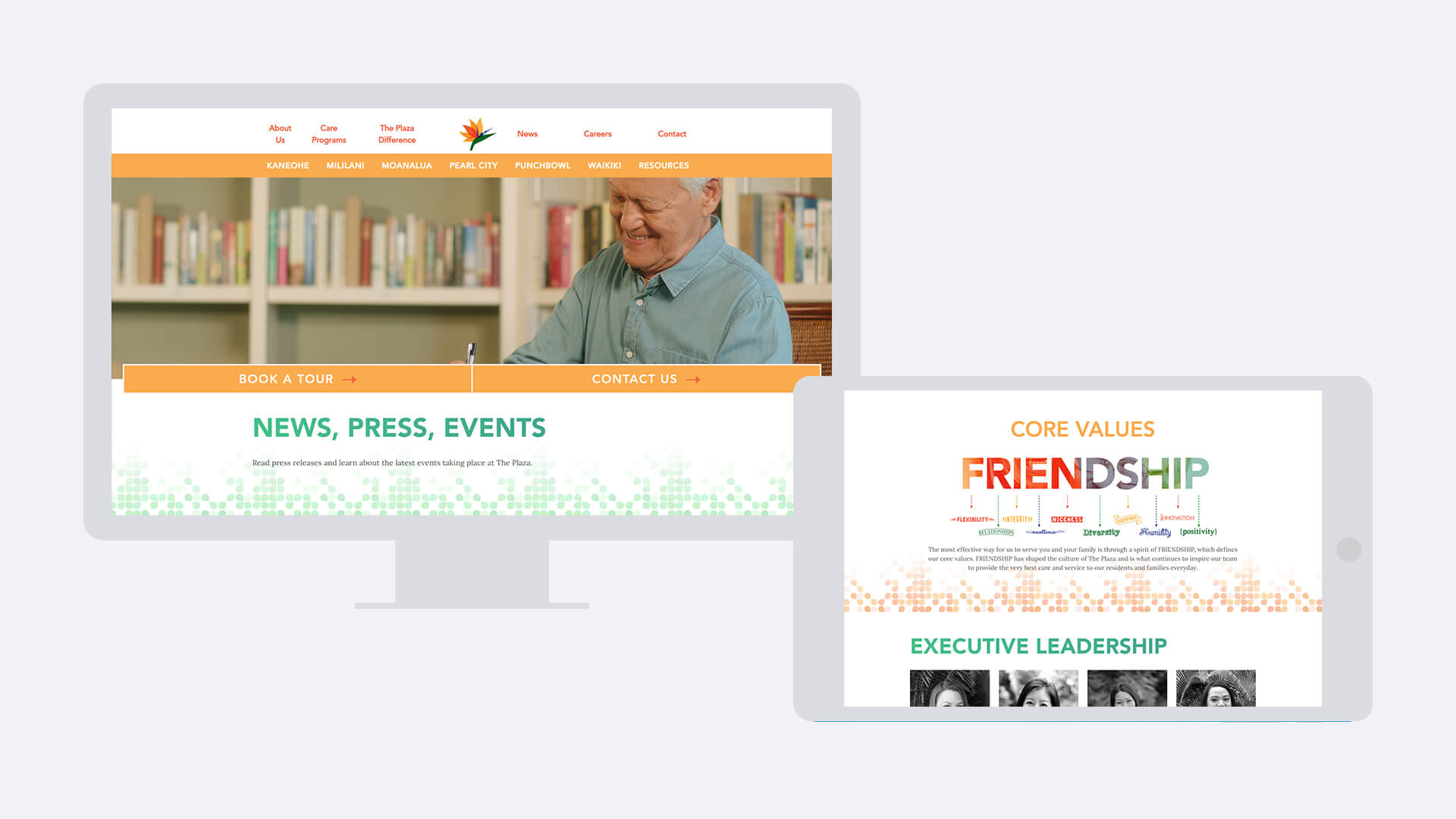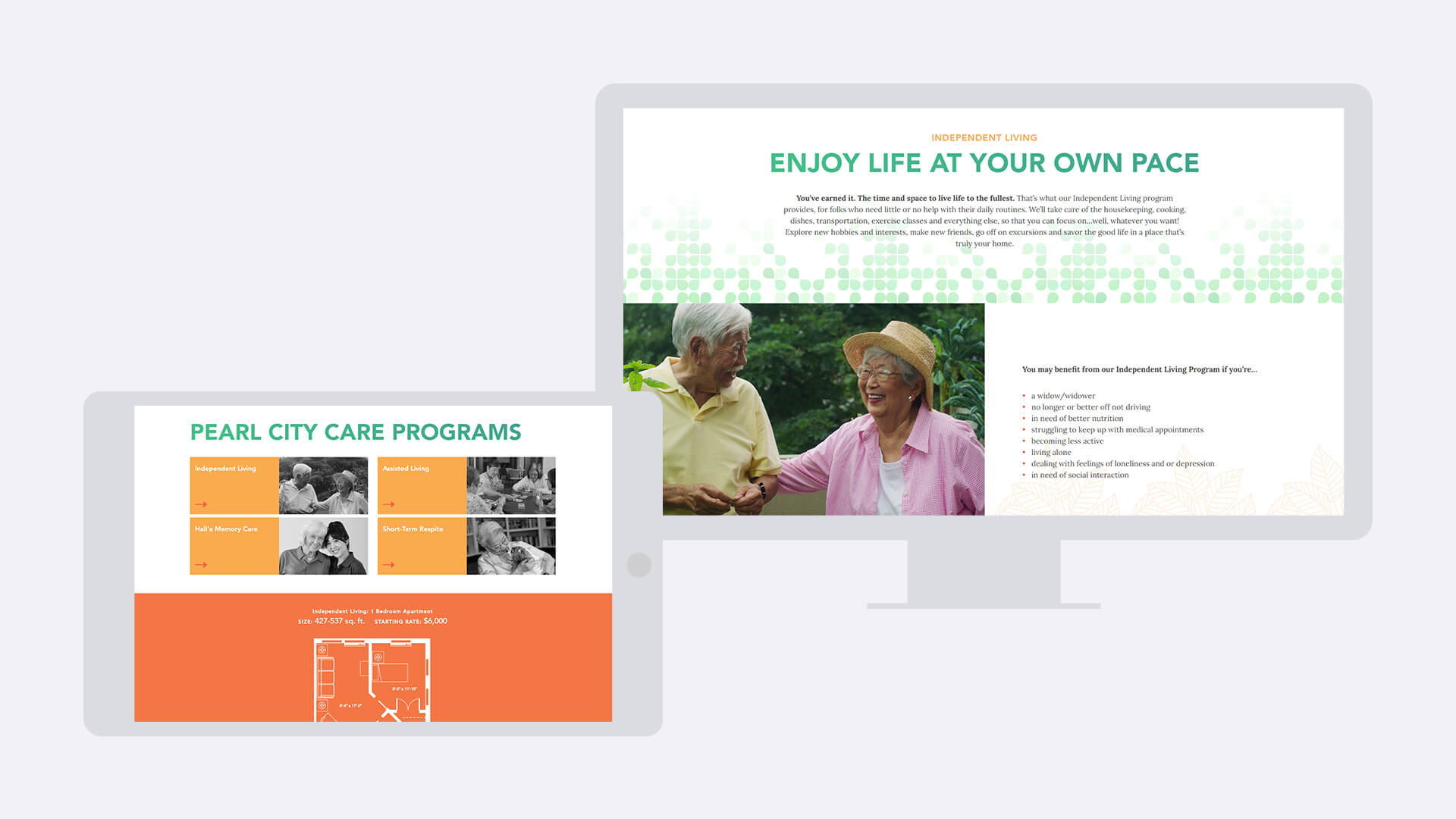 Results_
169% increase in users year-over-year
17% increase in unique visitors
6% increase in lead generation inquiries
Channels_
Branding, Collateral , Digital, Earned Media, Native Content, Owned Media, Photography, Print, Public Relations, Radio, Social, Video