Background_
On the heels of overtoursim, there was a disconnect between visitors and Hawaiʻi's vibrant and distinctive culture.
There has always been a rich history of welcoming visitors who come to experience Hawaiʻi. But on the heels of overtourism and increasing concern with the extractive nature of conventional tourism, a shift was needed. It was exceedingly important to shape visitor intentions and welcome mindful travelers to experience Hawaiʻi on a deeper level, with a greater emphasis on connecting with our communities and our culture, by giving back to the destination—and preserving it for the future.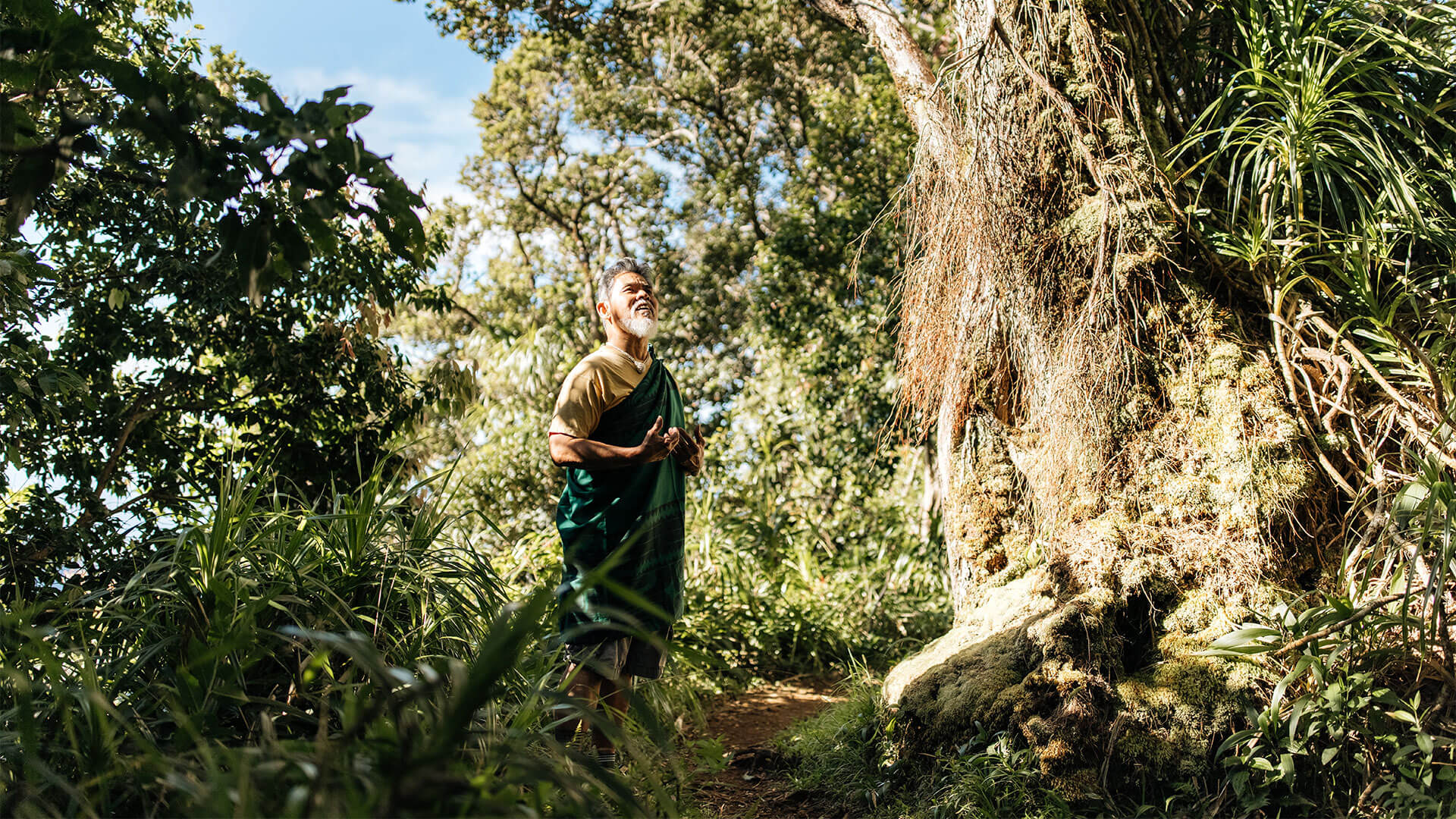 Insight_
Mindful travelers don't come to visit Hawaiʻi, they come to participate in it.
We are entering a new era of tourism, where travelers are expected to be open, respectful and mindful of their impact on the destination. Mindful travelers aspire to be a part of something bigger than themselves—a cause, a movement, a crusade. But they can only learn if we show them, by connecting them to our communities and sharing the relationship between our vibrant culture and breathtaking environment.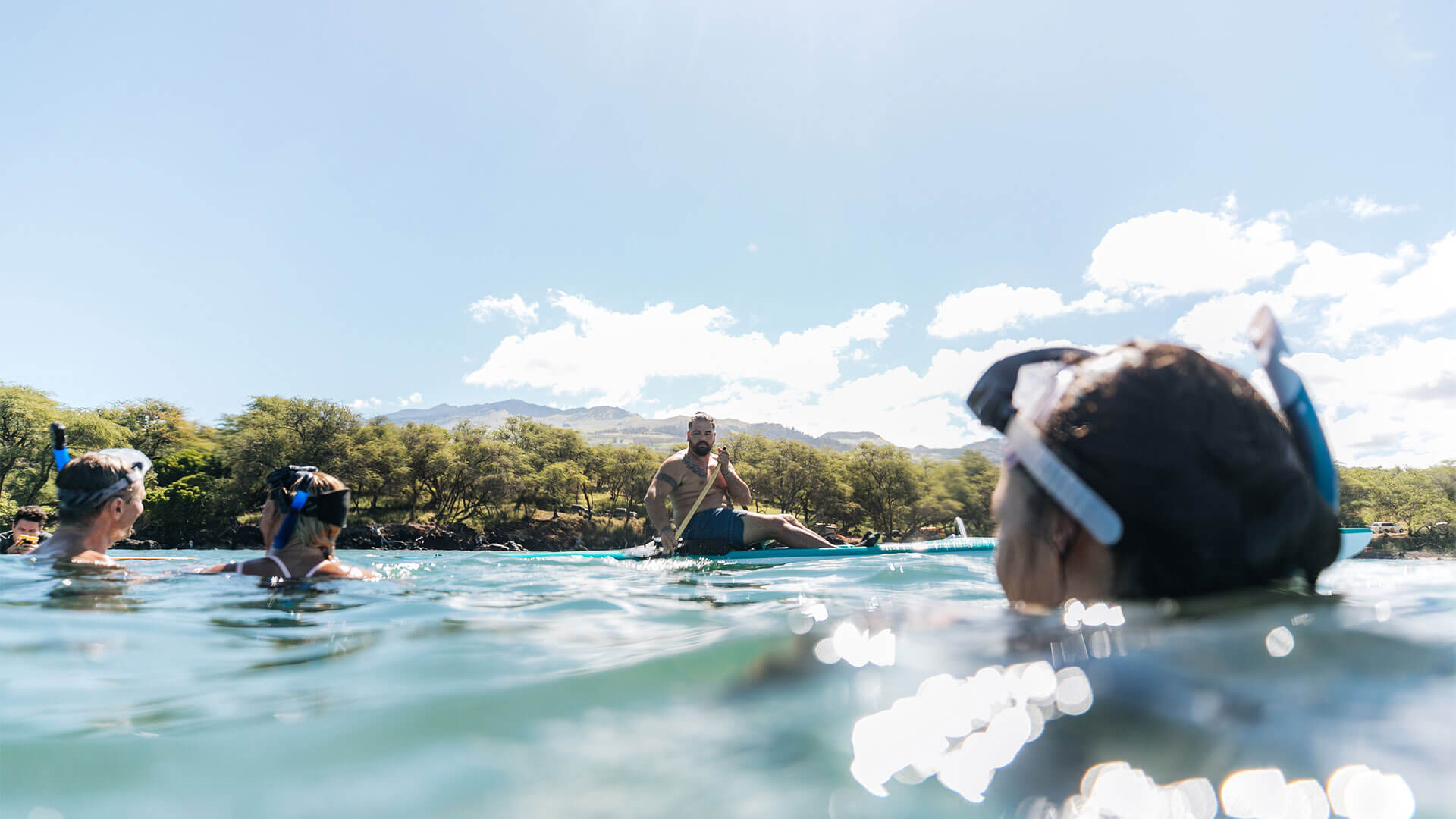 Solution_
We invited visitors to mālama, and discover a deeper connection with Hawaiʻi.
We launched a campaign called "Mālama Hawaiʻi": a visceral look into the relationship between Hawaiʻi and its people, and how visitors can tap into it too. Through dynamic storytelling, this campaign immerses the viewer into the lives of modern day kānaka; those who, like their ancestors, are inexplicably tied to the land by way of aquaculture, habitat stewardship, reforestation, and sustainable farming. These cultural practitioners bring visitors into the mud, streams, mountains and ocean with the hope that they will take home a long-lasting understanding of what it means to mālama—the notion that the land is a part of us, and by caring for it, we are ultimately caring for ourselves. In the end, visitors depart with a uniquely rewarding and enriching experience, and leave these islands better than when they arrived.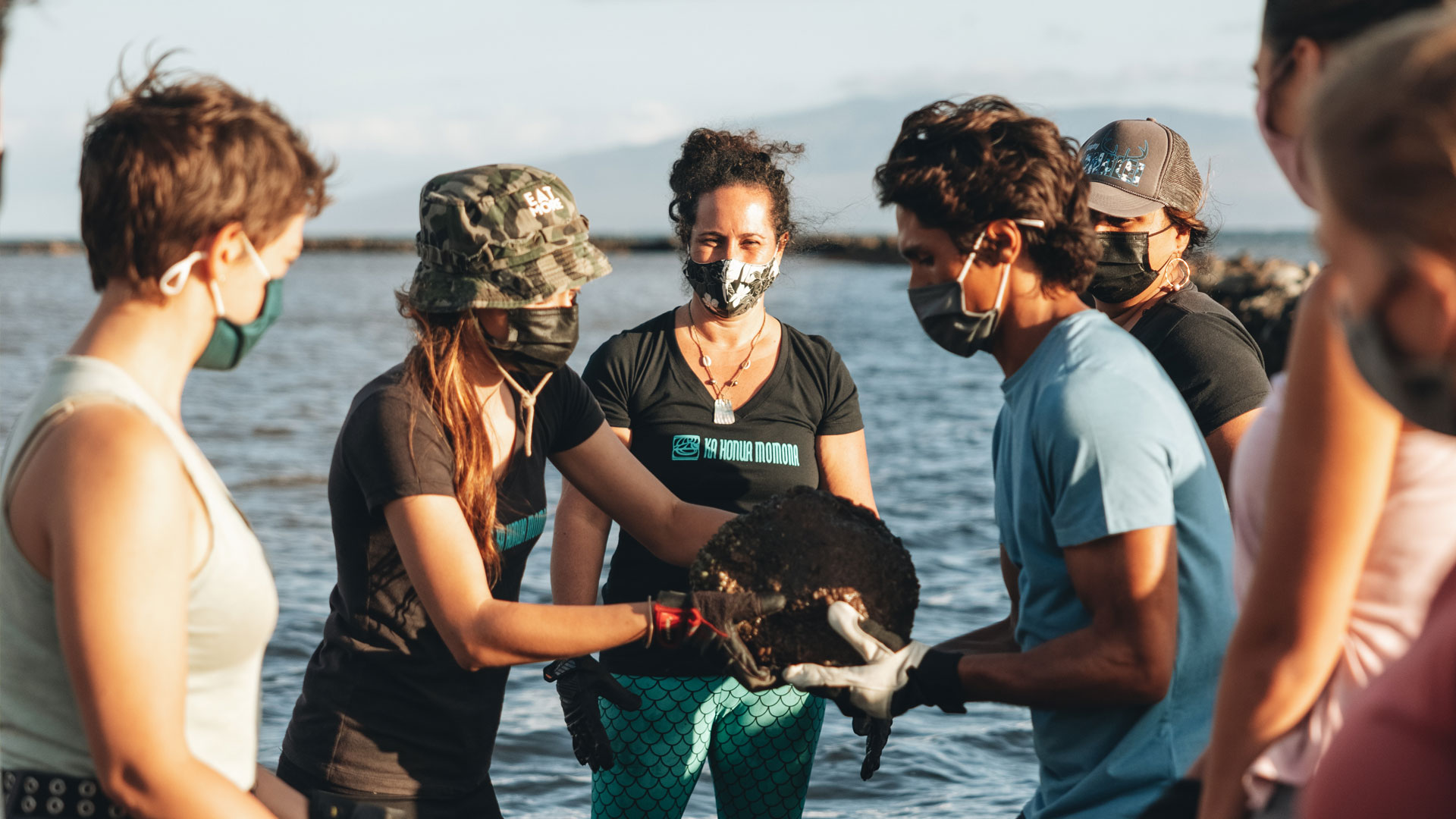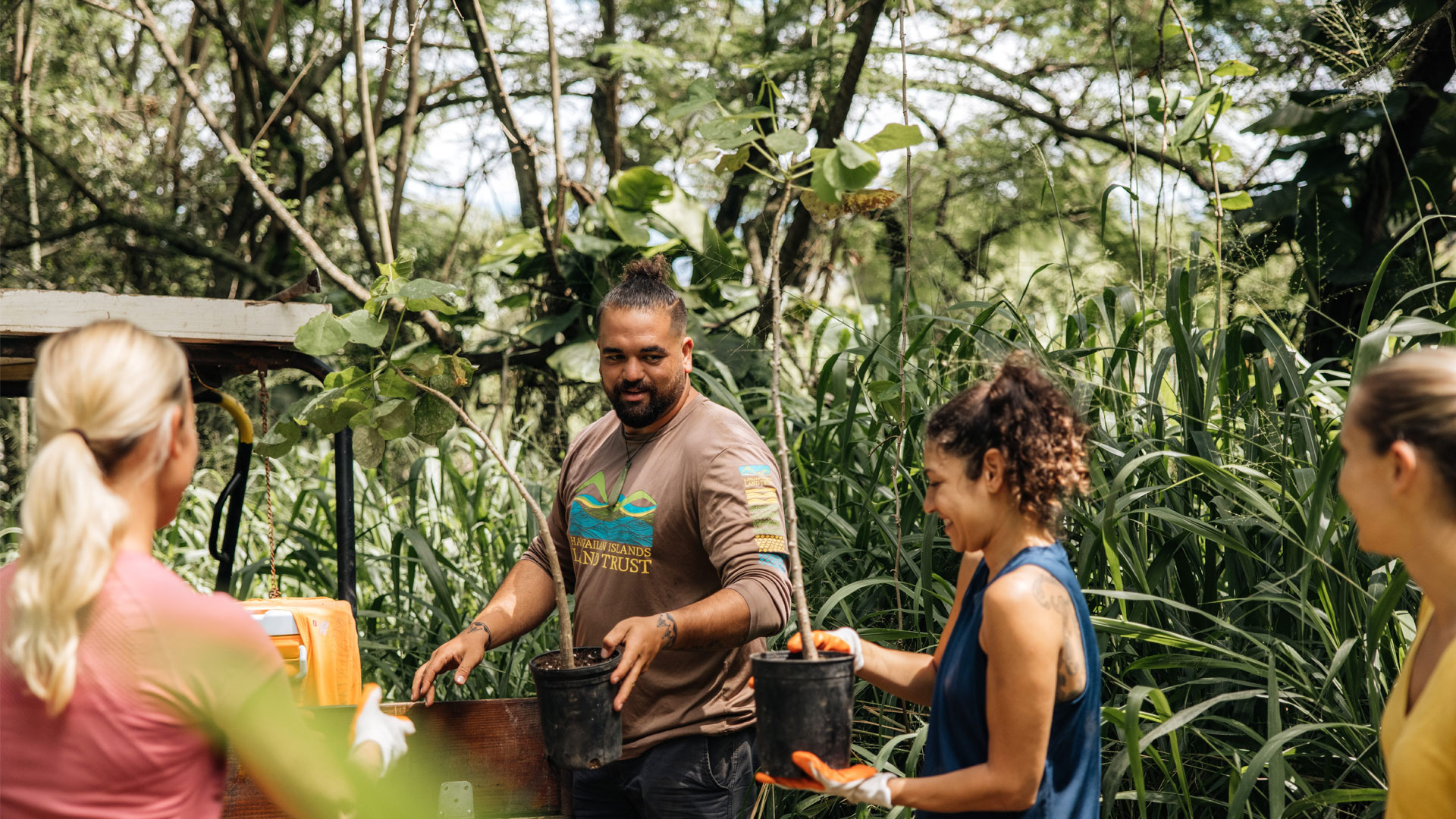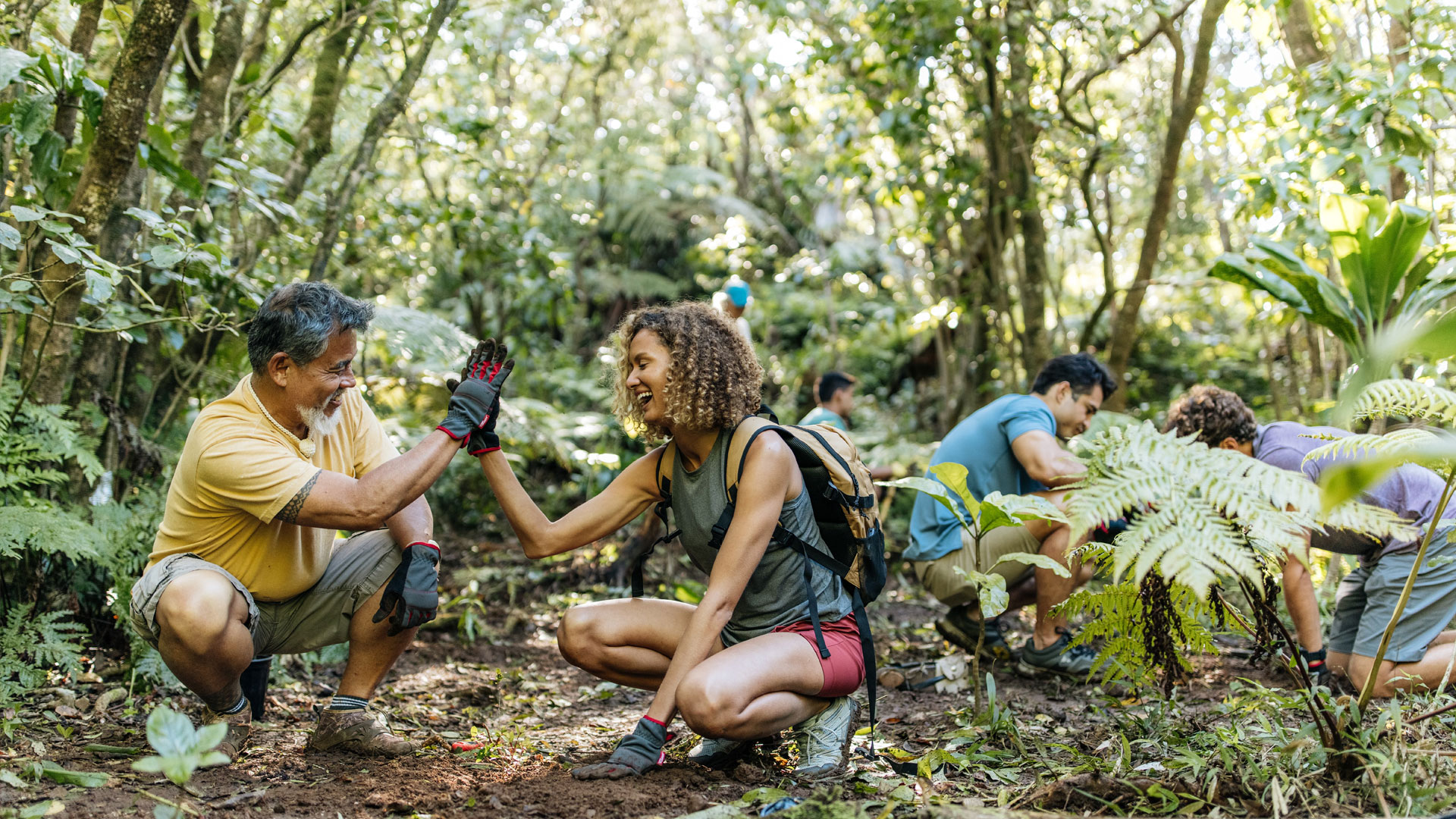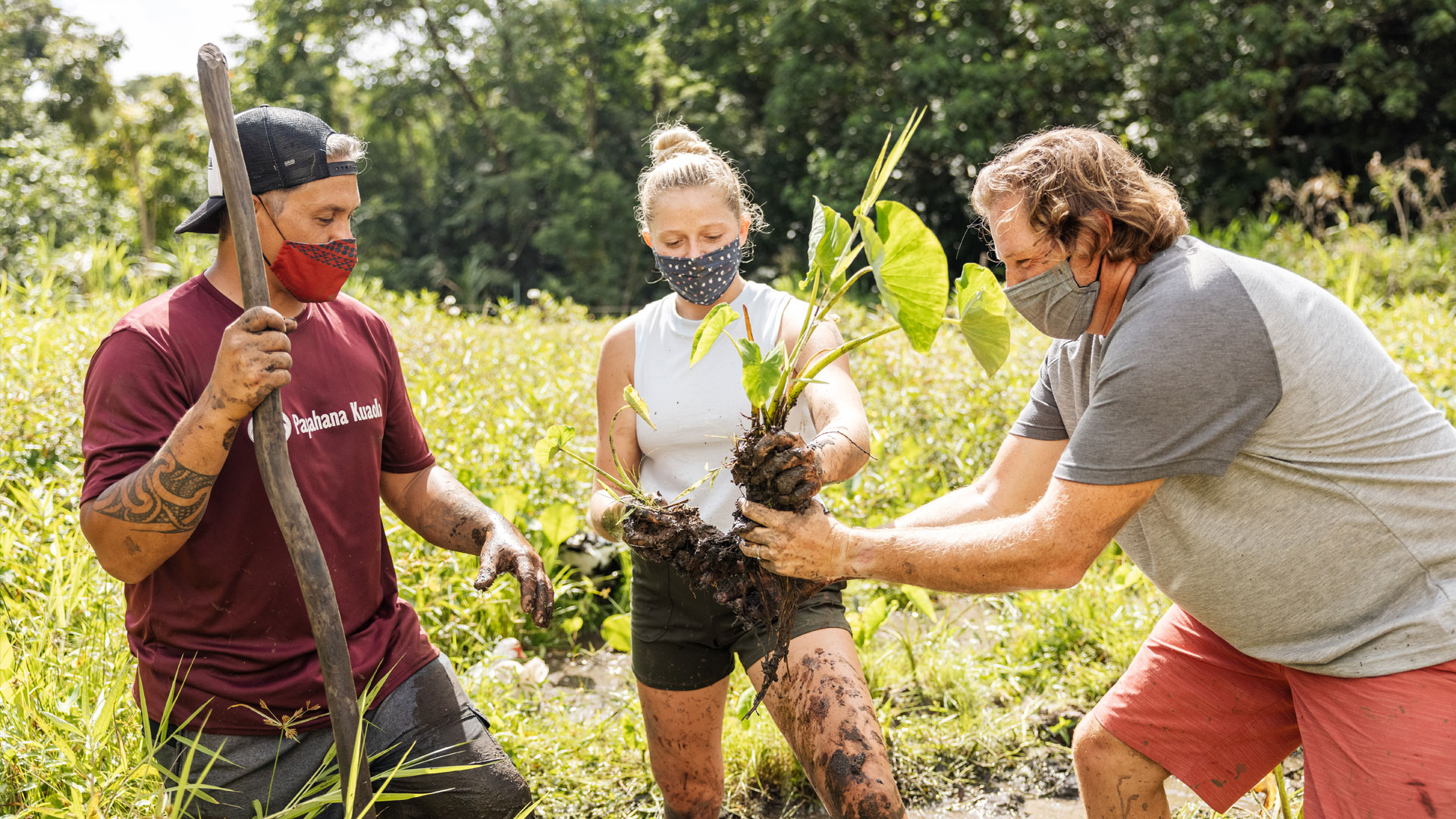 Channels_
Earned Media
Owned Media
Video