Background_
Hawaii's clean energy commitment was huge. But how was our progress?
Elemental Excelerator collaborated with Rhodium Group on a report they wanted to leverage to supercharge progress. The report assessed the pace and impact of clean energy deployment in Hawai'i since the launch of the Hawaii Clean Energy Initiative in 2008, and used data and policy options to explore potential pathways in the decades to come.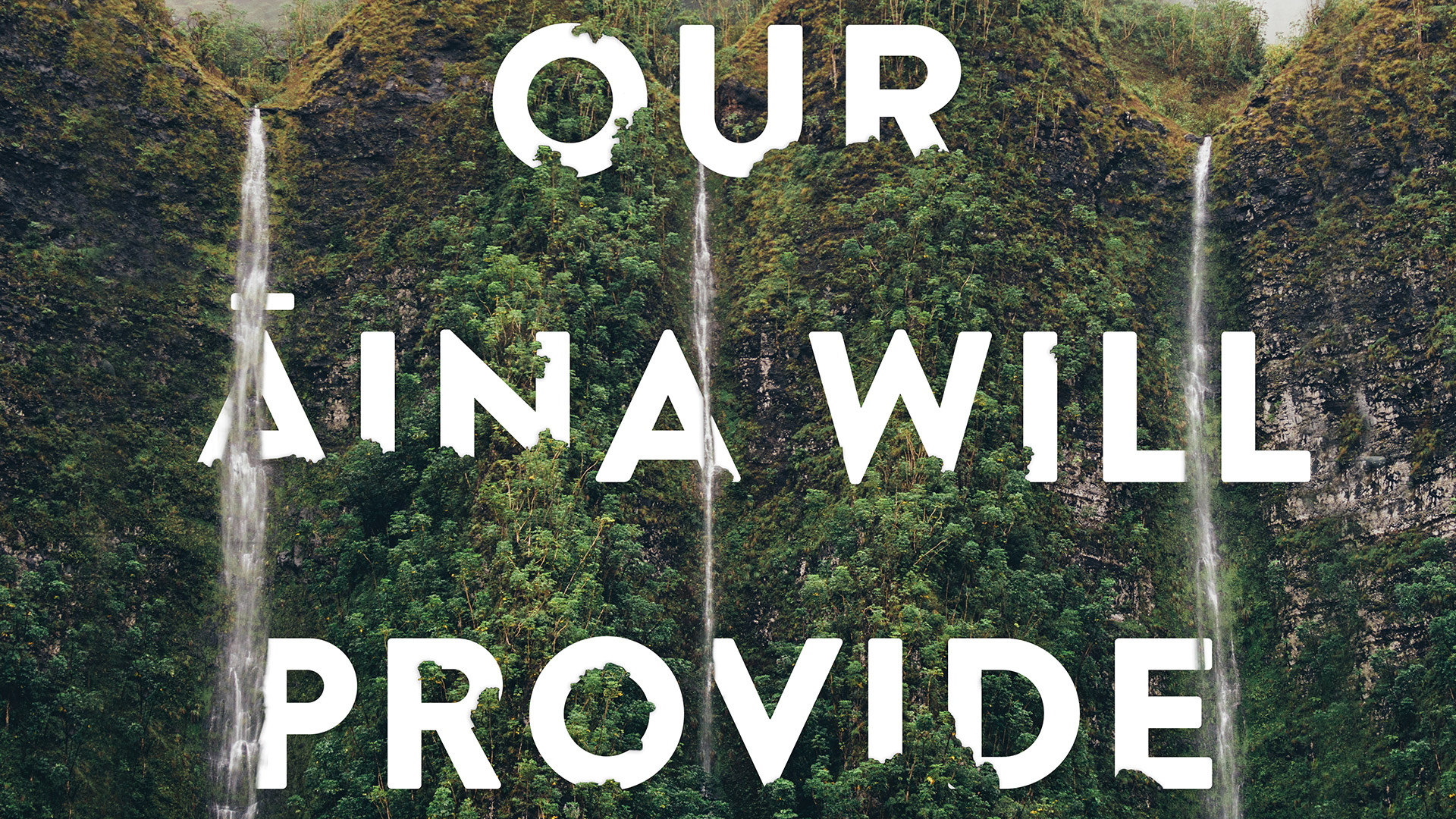 Insight_
Data moves scientists. Policies move politicians. But stories move people.
The report was complex, full of industry jargon and difficult for the layperson to understand. It needed to be communicated clearly to stakeholders and the public in time for the Earth Day Energy Summit that would attract attention and provide the potential for Elemental Excelerator to jumpstart support for clean energy progress.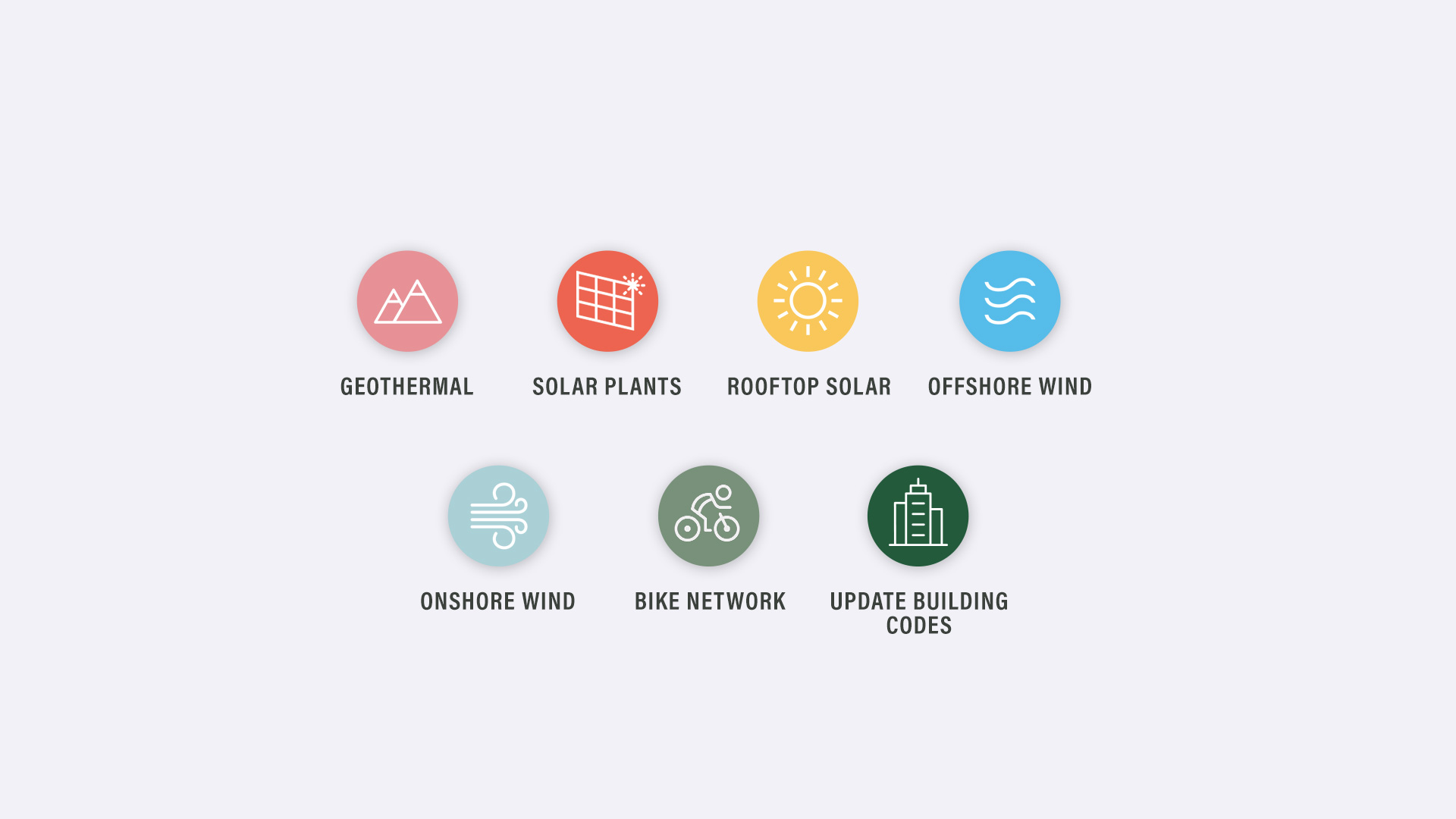 Solution_
We helped turn a dry report into an approachable movement.
We collaborated with Rhodium Group to create TranscendingOil.com, surfacing the most relatable information and conveying the story behind the data with imagery, video, infographics and approachable headlines and copy on a site modeled after the latest advances in web journalism. Transcending Oil became the title of the report as well as the name of the summit and the day Hawaii's governor dedicated to the clean energy movement.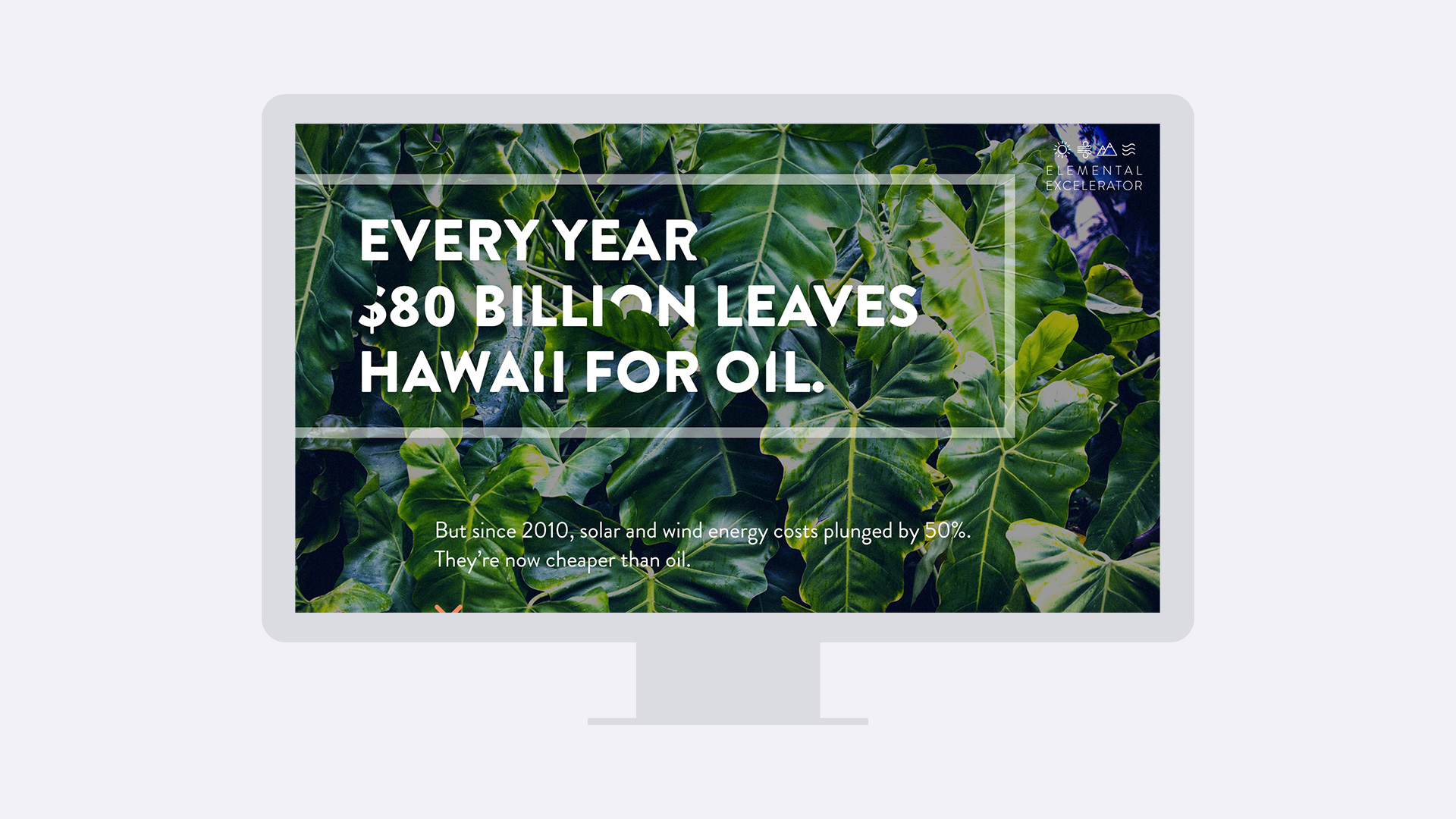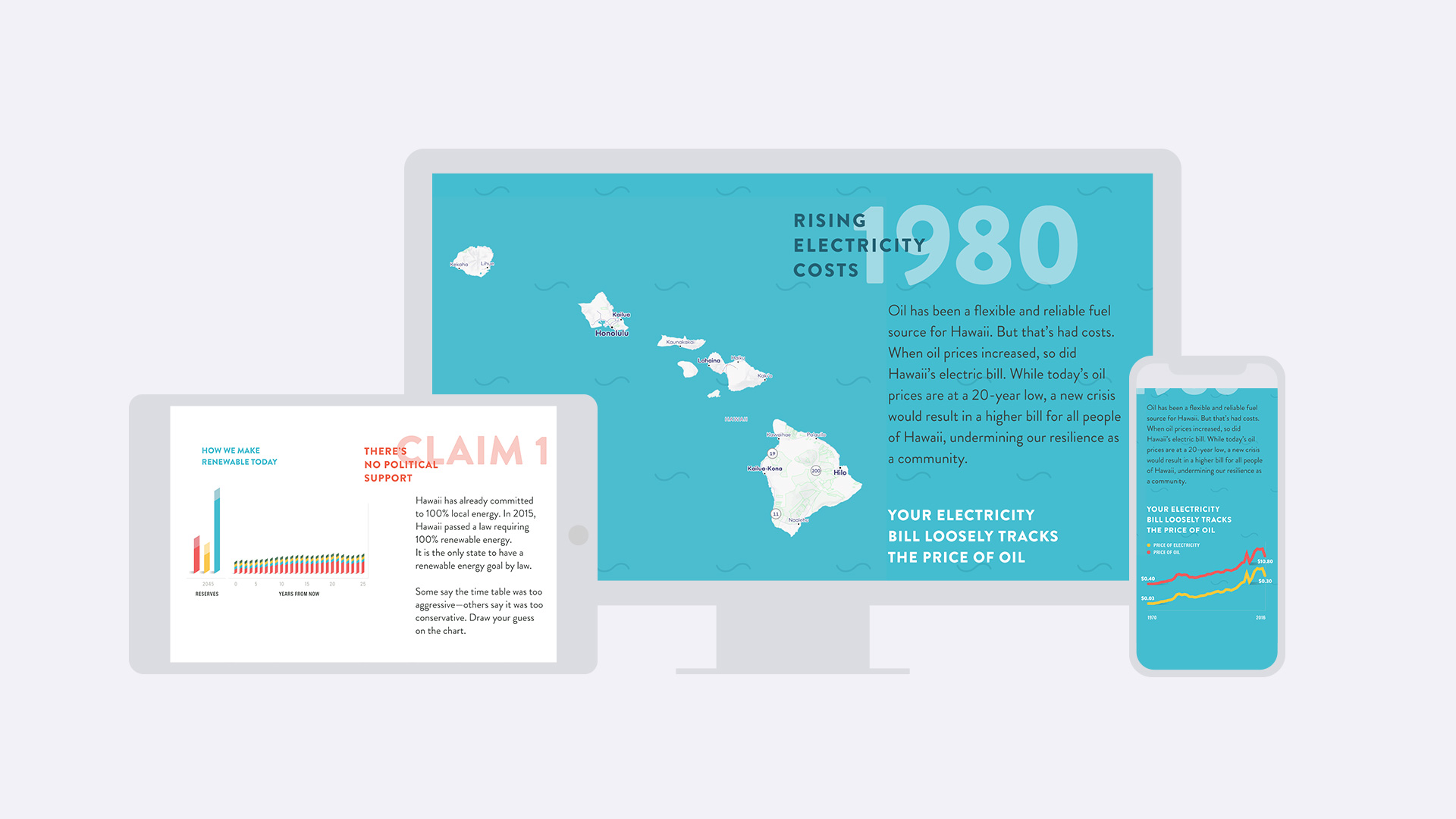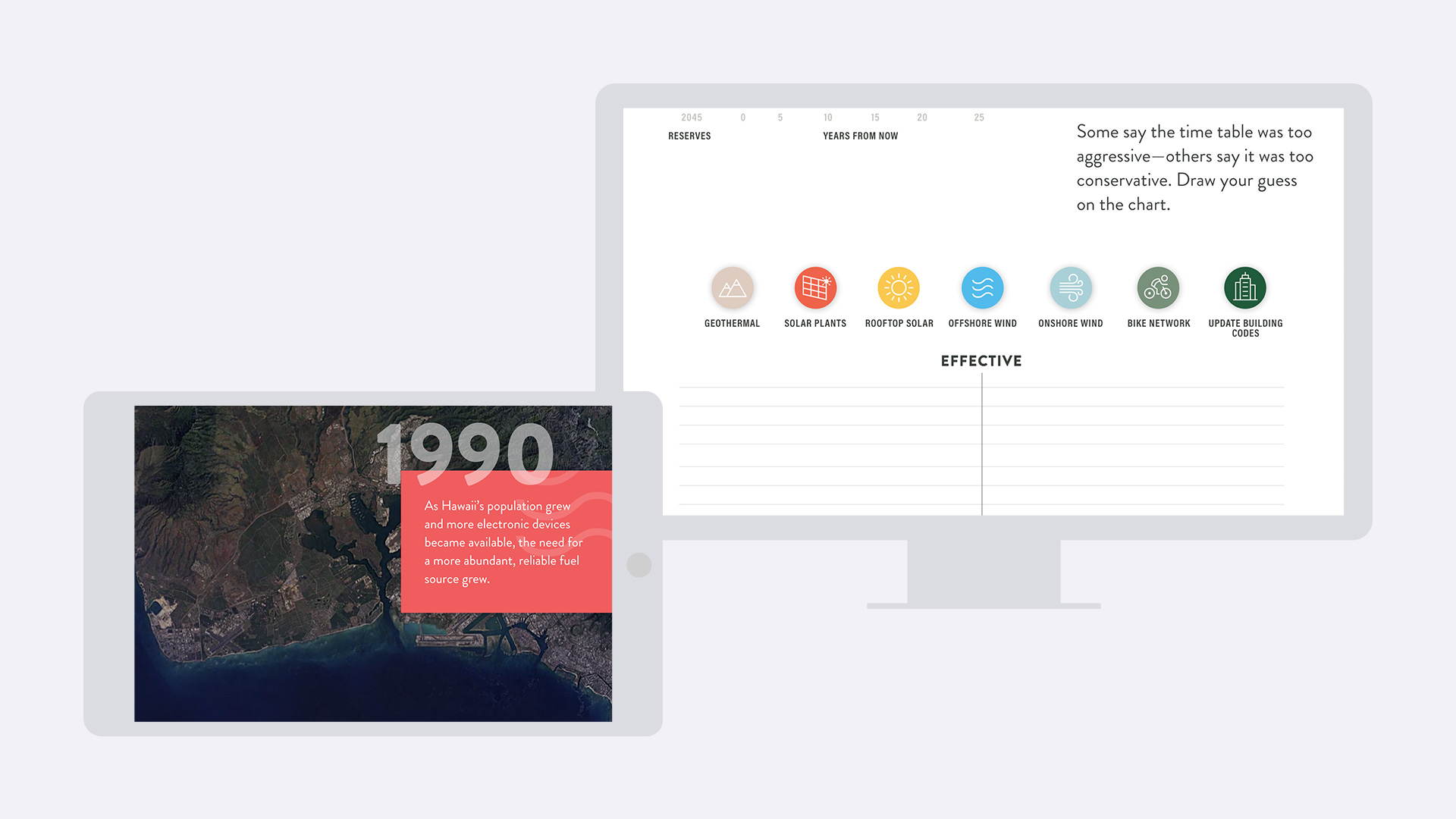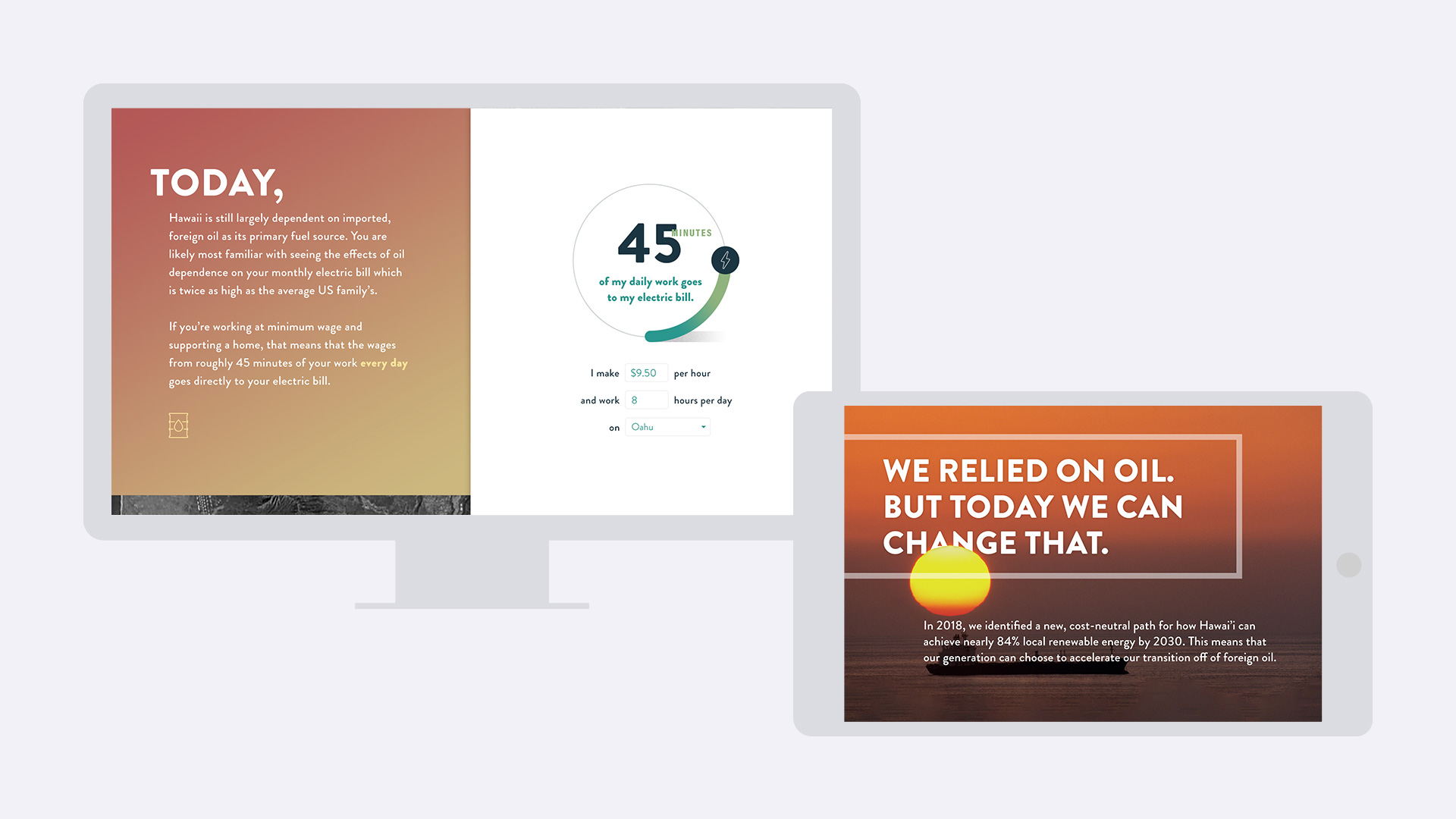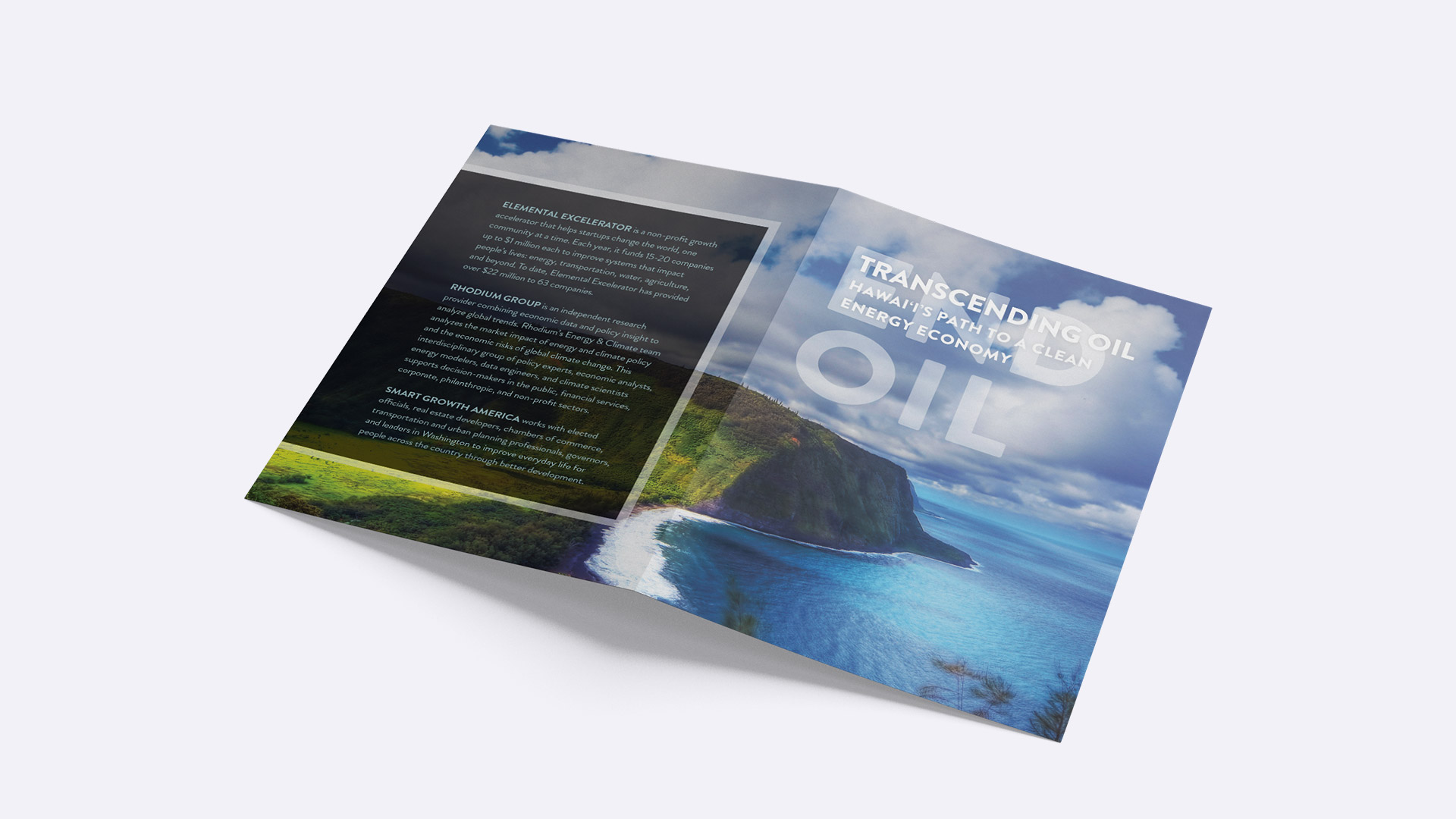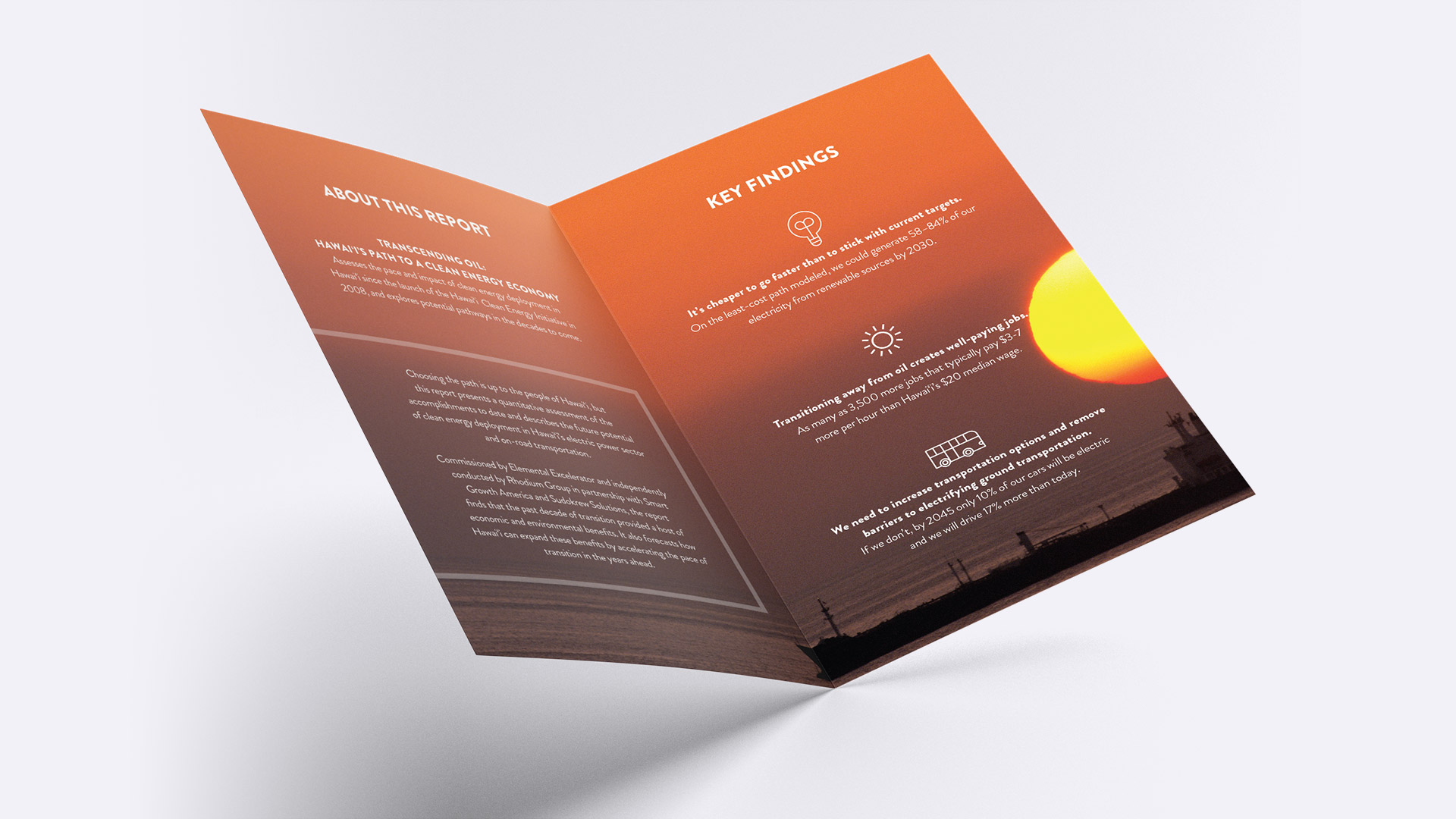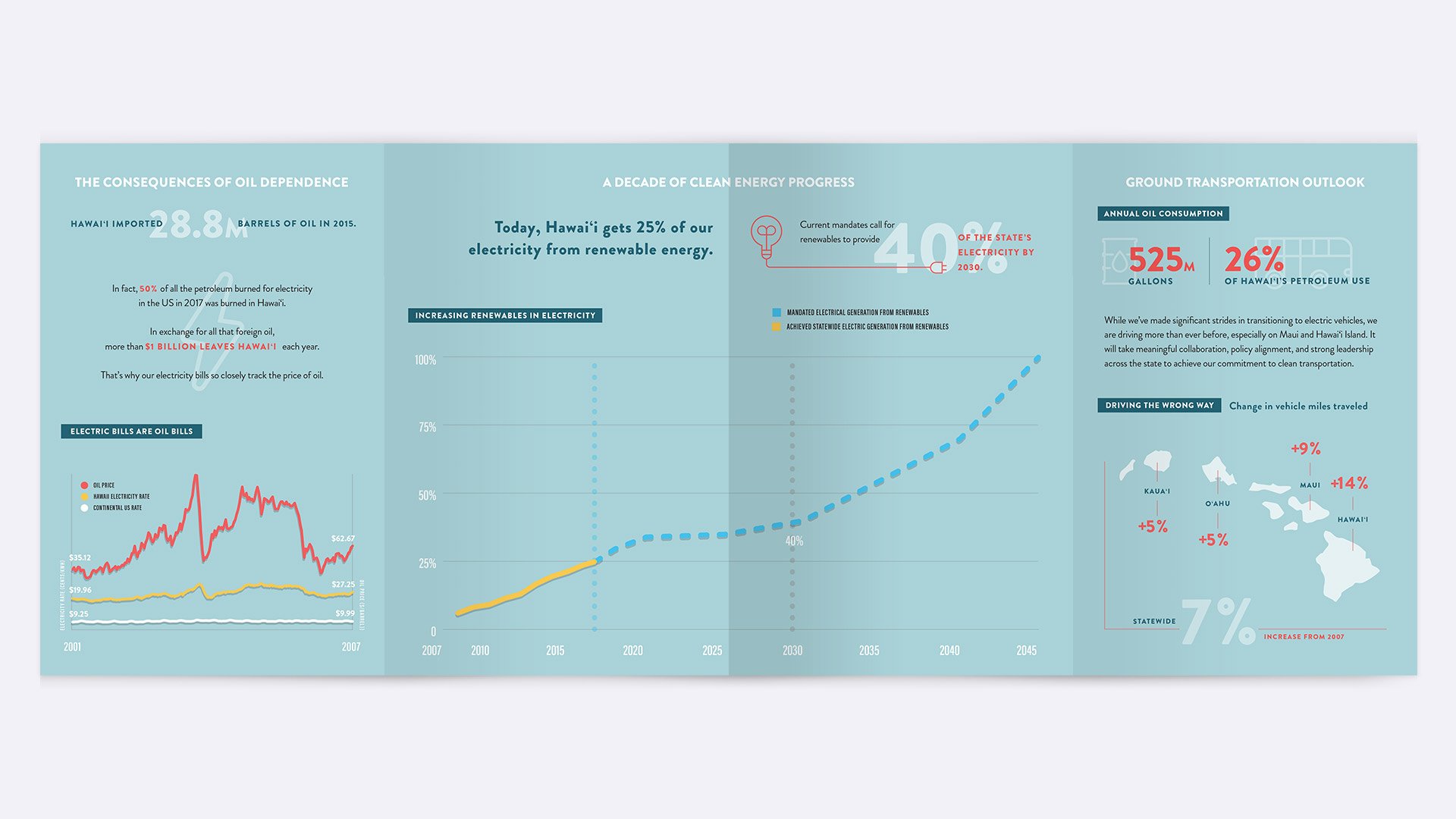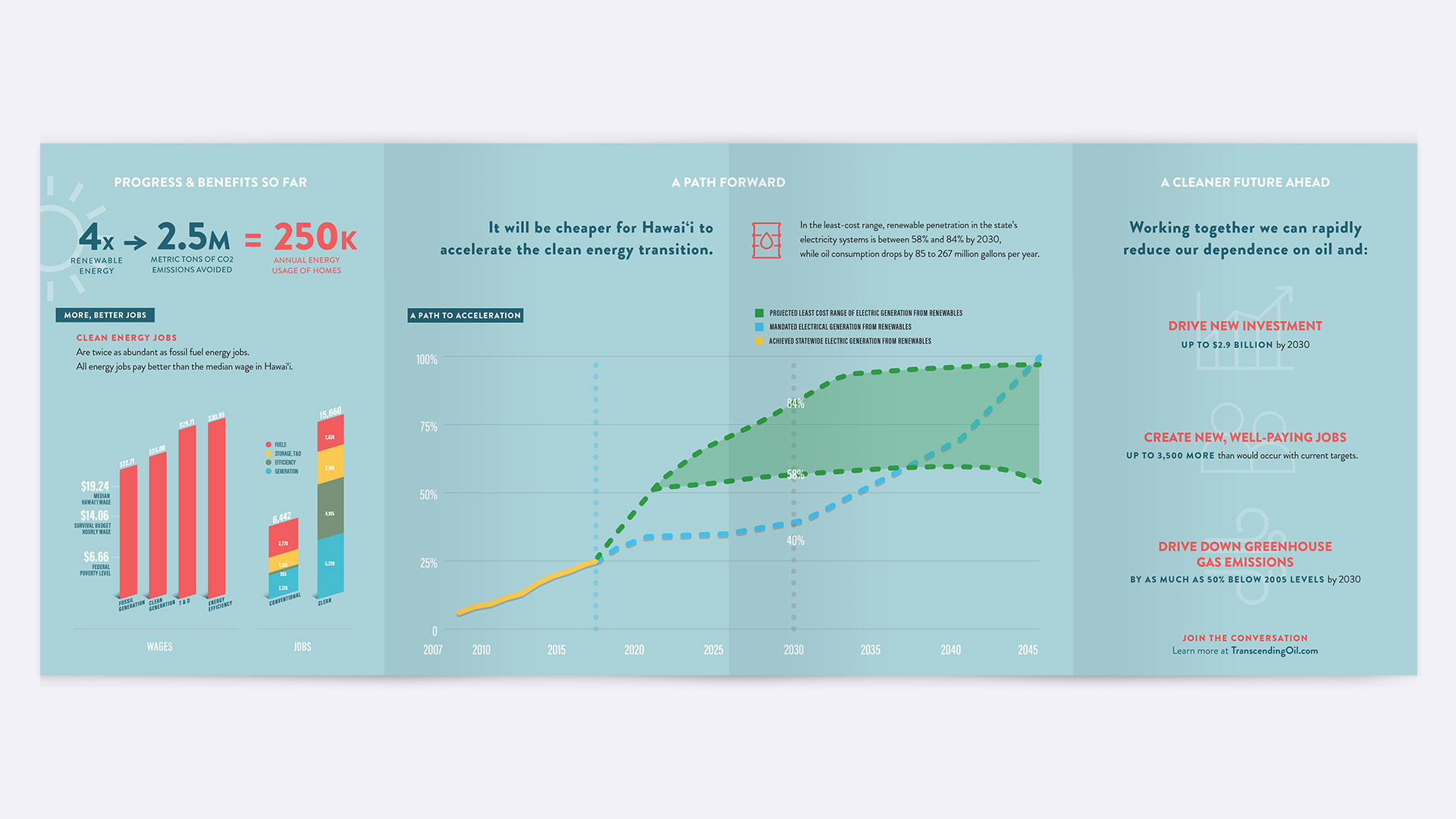 Channels_
Branding, Collateral, Digital, Posters, Social