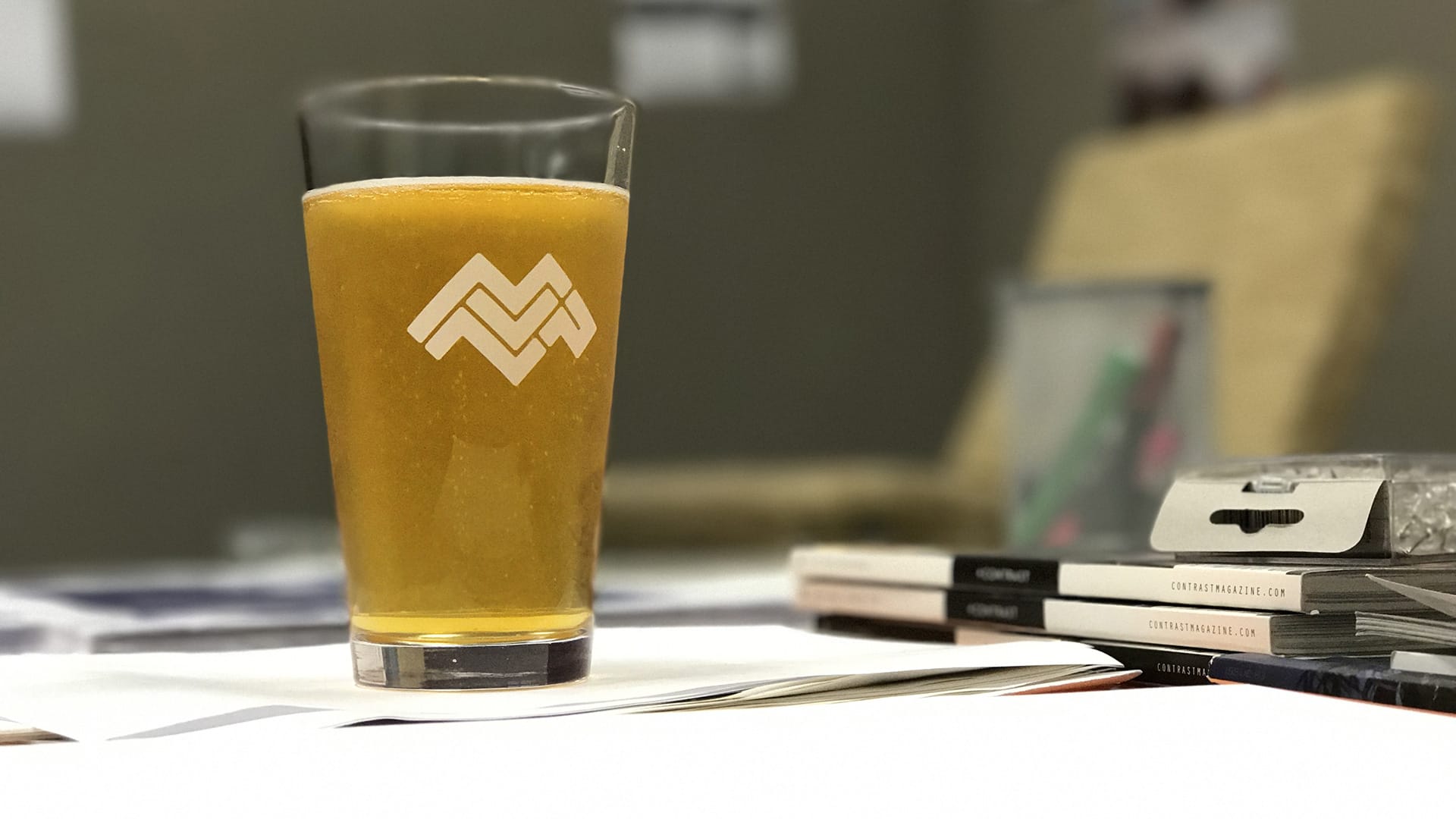 MVNP turned 70 last November, and we celebrated with a bold new look as well as brand new digs. Our brand identity was designed by our designer Brett Tanchico, and was inspired by our agency's founder, Ray Milici, and principals Frank Valenti and Nick Ng Pack, as well as our holistic approach to communications. Our new logo is strong. It represents the integration of our various disciplines. And it looks mighty sweet on a frosty beer glass.
As for our office, we're now on the 9th floor of the Topa Tower with an open floor plan and a war room where we do our hardest thinking. Collaboration is at the core of everything we do, so ideas get pinned on the wall, torn down with great enthusiasm, and replaced by even better ones. As creative director Vince Soliven told a class at UH West Oahu, "You can't be afraid to kill your babies," meaning that if your initial ideas are too precious, you'll stop before you have a chance to develop the really powerful ones. Account service and media departments enjoy prime views of Aloha Tower and the golden Hawaiian sunset. There's nothing like a few perks for our hard-working crew.
If you'd like help with your PR or advertising needs, or just want chill with us to our favorite Spotify channel, email us at contact@mvnp.com.