BACKGROUND_
A fairytale ended.
Since 1957, Waikīkī's International Market Place has been a gathering place for locals and visitors alike. It's where budding entertainers like Don Ho became music icons, and generations of people "talked story" in the shade of the majestic banyan tree. The land under this storied site was once owned by Hawai'i's benevolent Queen Emma, and continued to perpetuate her legacy by providing revenue for the Queen's Medical Center. Even after the property lost its luster, the stories lived on in memory. So when Taubman Centers—a mainland developer—proposed to transform the aging International Market Place into a magnet for luxury and dining—the local community feared the loss of an era.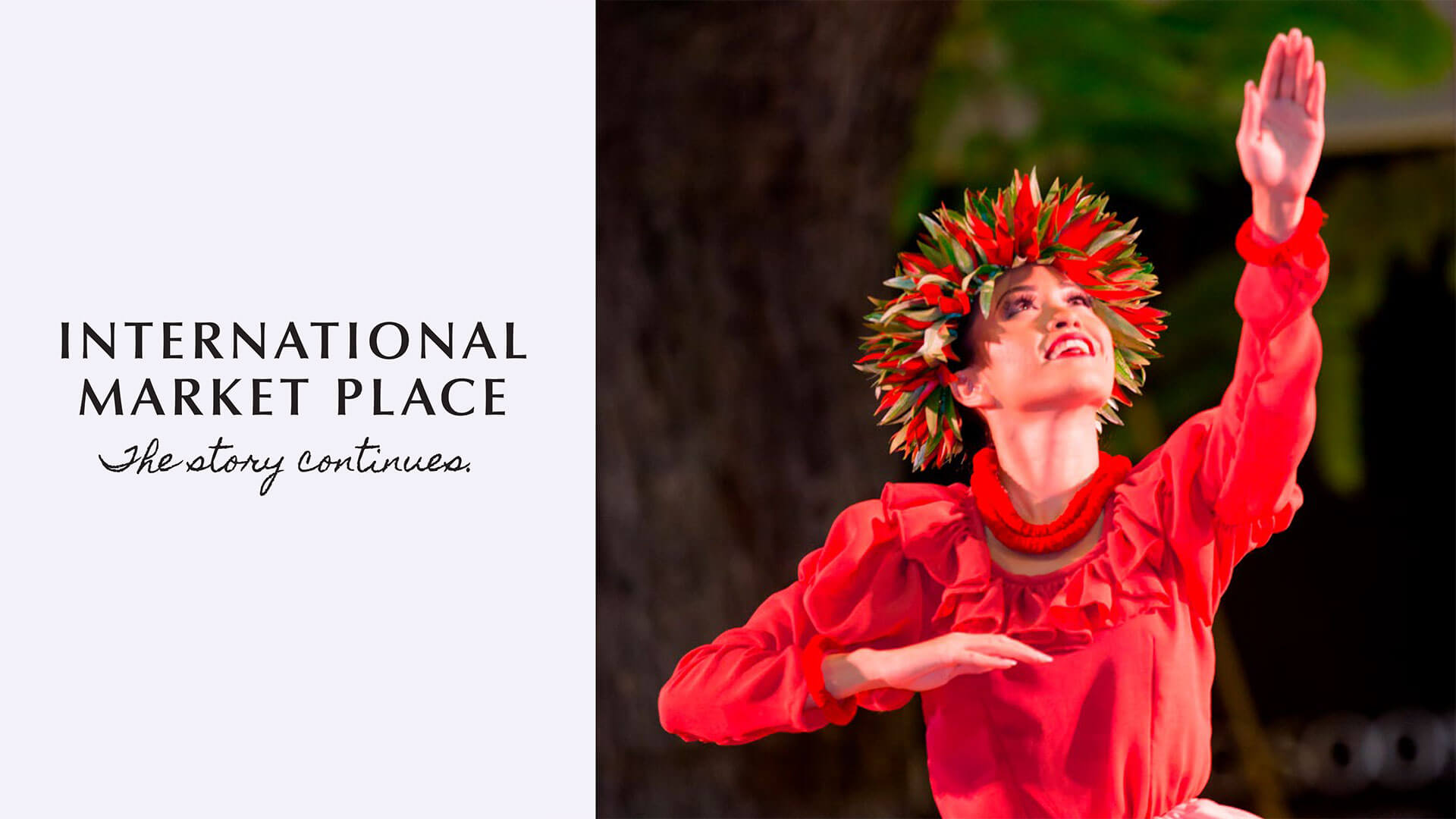 INSIGHT_
Fairytales are made to be retold.
Decades after its halcyon days, the property had become less popular and run-down, and only truly lived on in memory. If we could connect the cultural and spiritual essence of the original—while showcasing the luxurious upscale destination it had been transformed into—we could recapture the magic of International Market Place for a new generation of visitors and locals.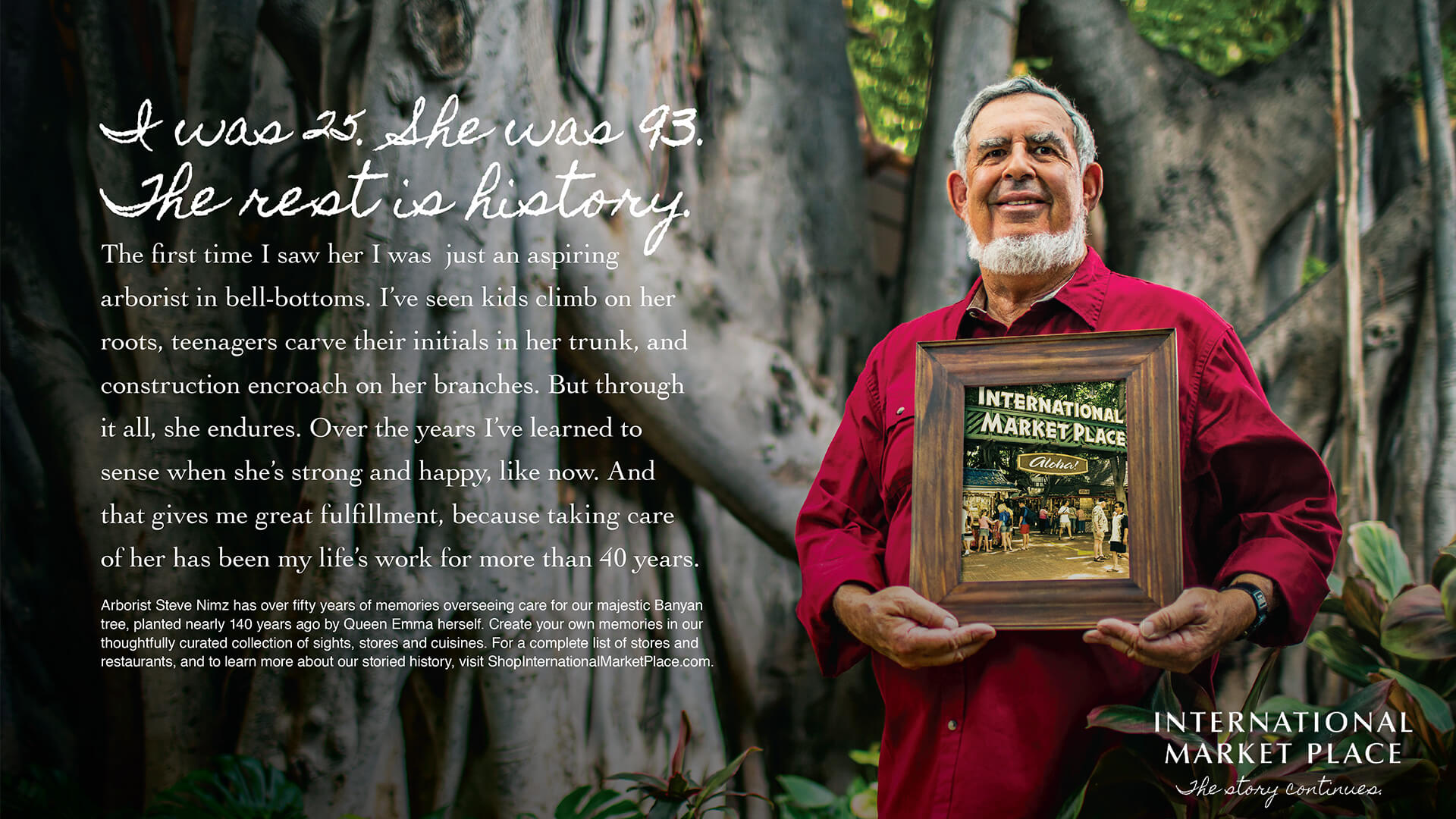 SOLUTION_
The story continues.
The cultural authenticity of the new International Market Place became the foundation for "The Stories Continue" brand launch campaign. In addition to traditional media, the concept of storytelling was extended through nontraditional, interactive experiences. The Cultural Journey mobile app invited visitors to explore points around the Center in exchange for shopping benefits. The Stories Booth at the Market Place became a place where guests—old timers as well as visitors—could record and share their favorite memories of the International Market Place, while The Stories Food Truck traveled around the island to spread the word about eateries at Michael Mina's "The Street."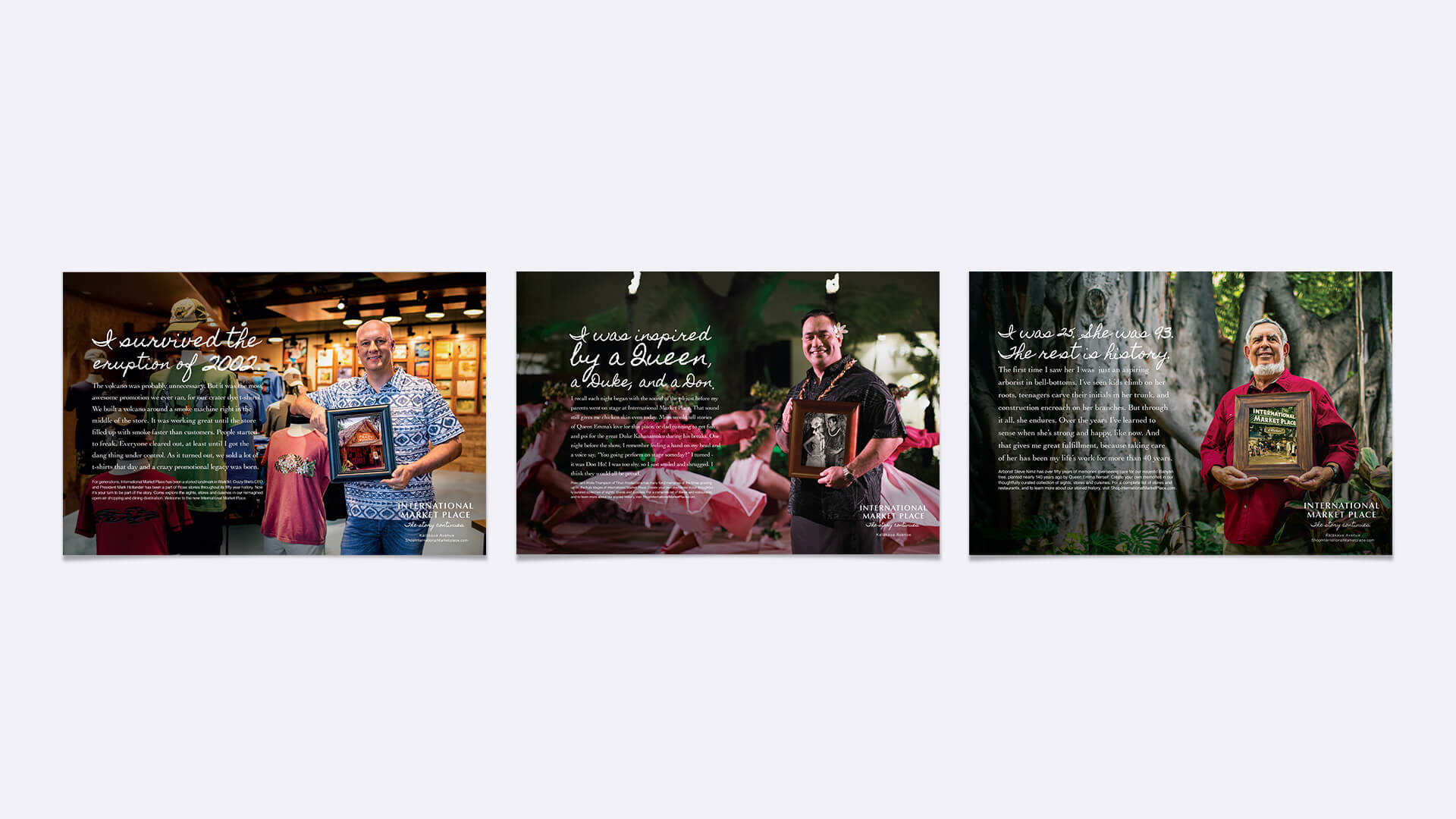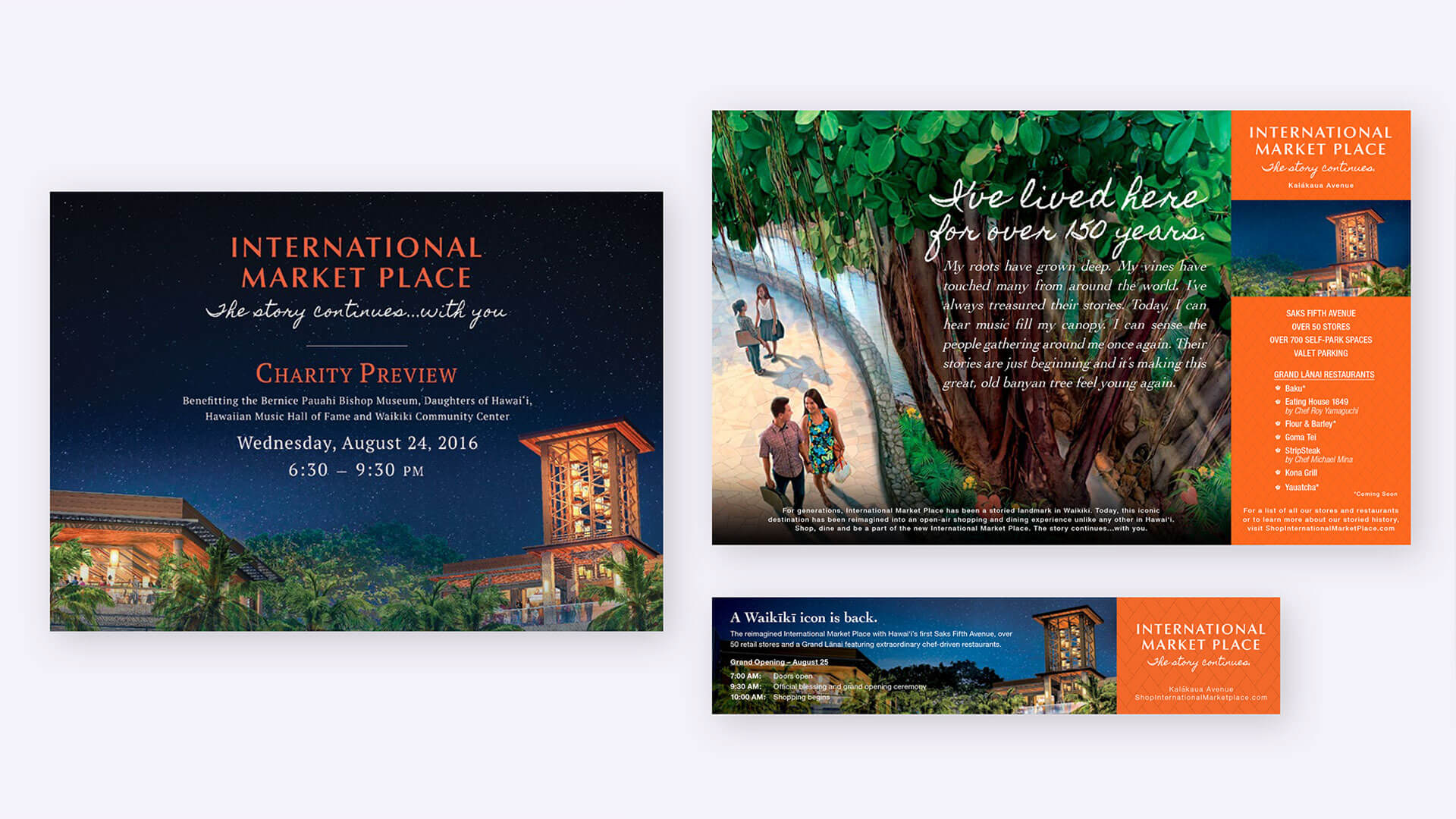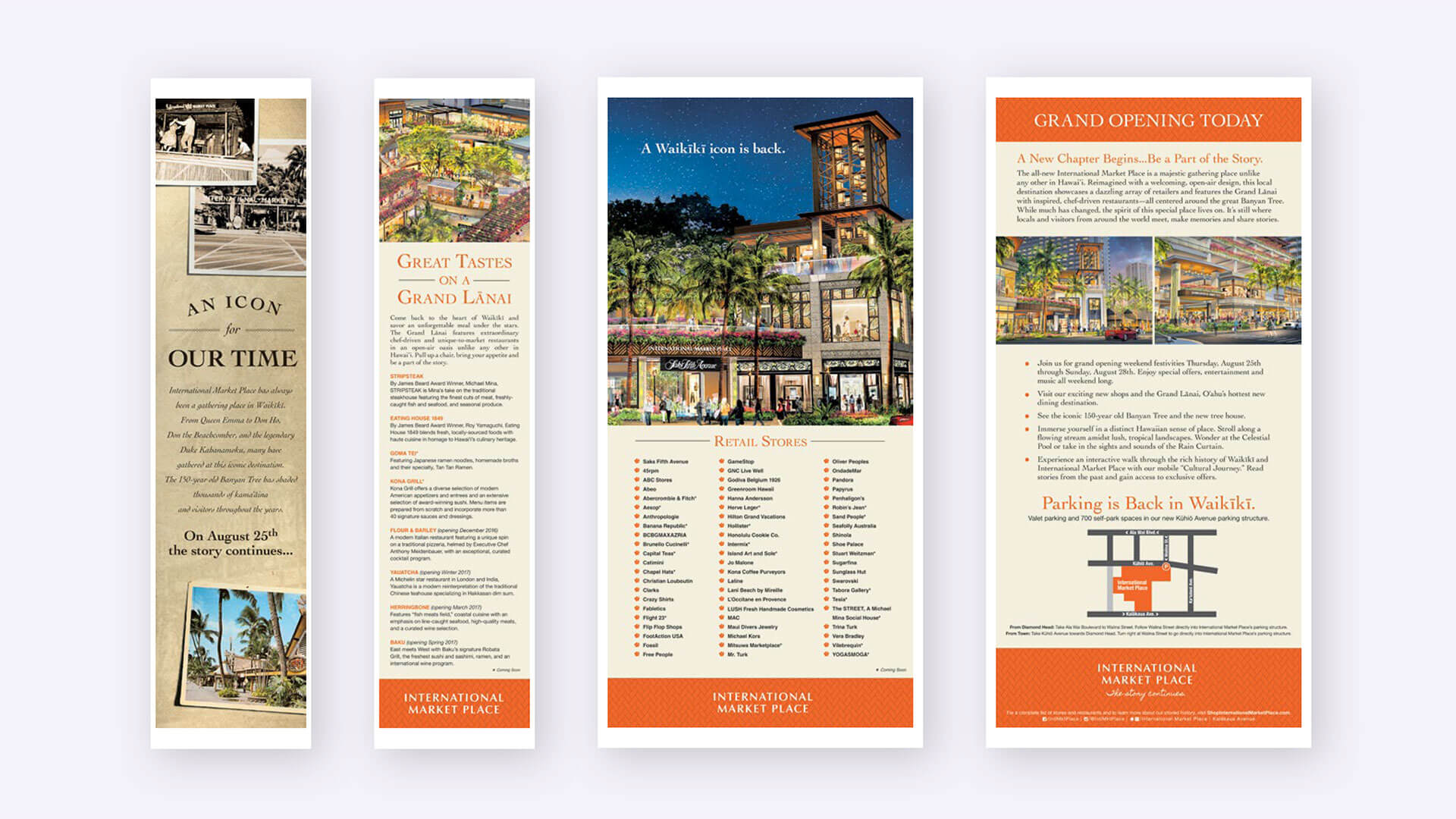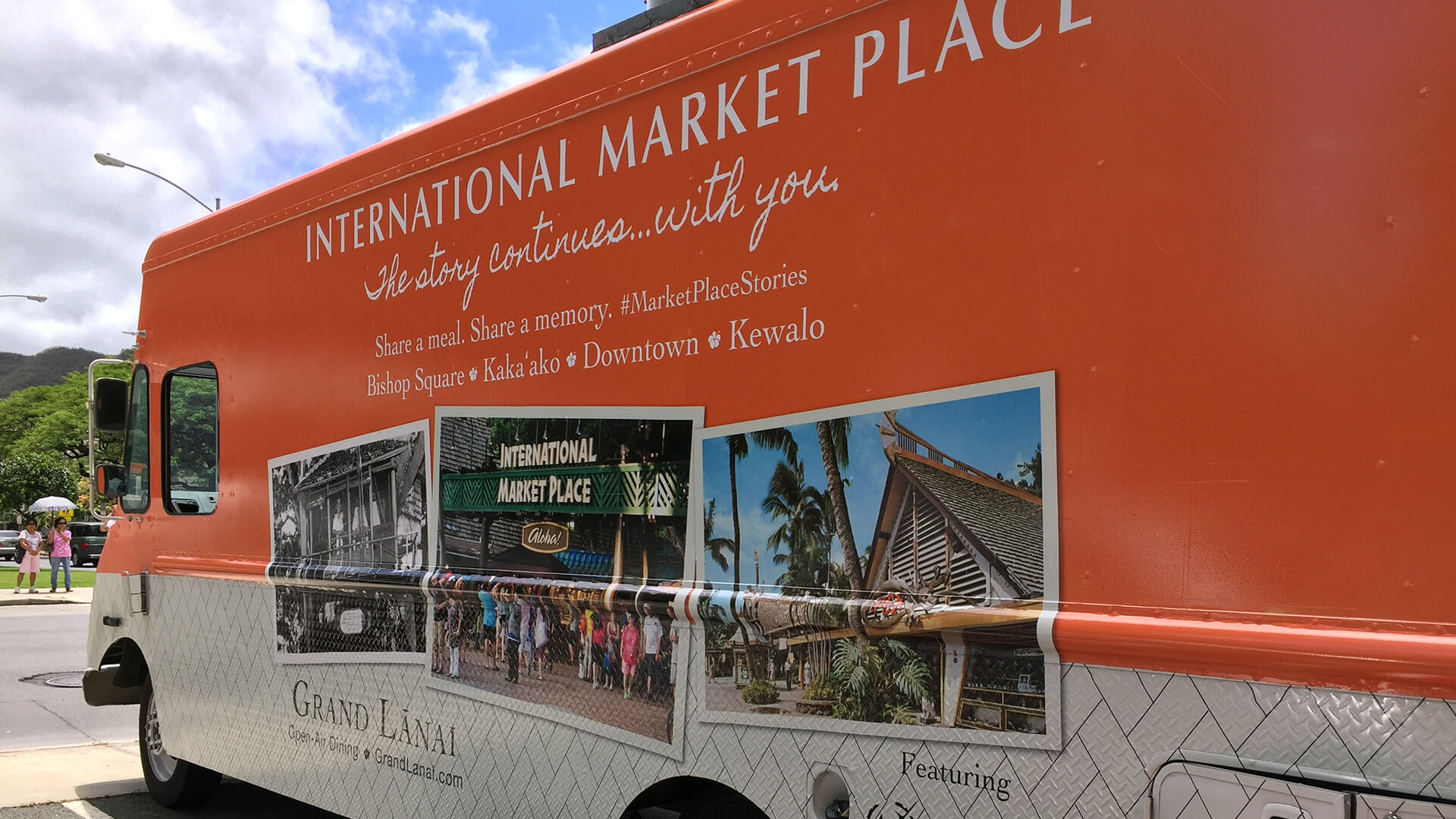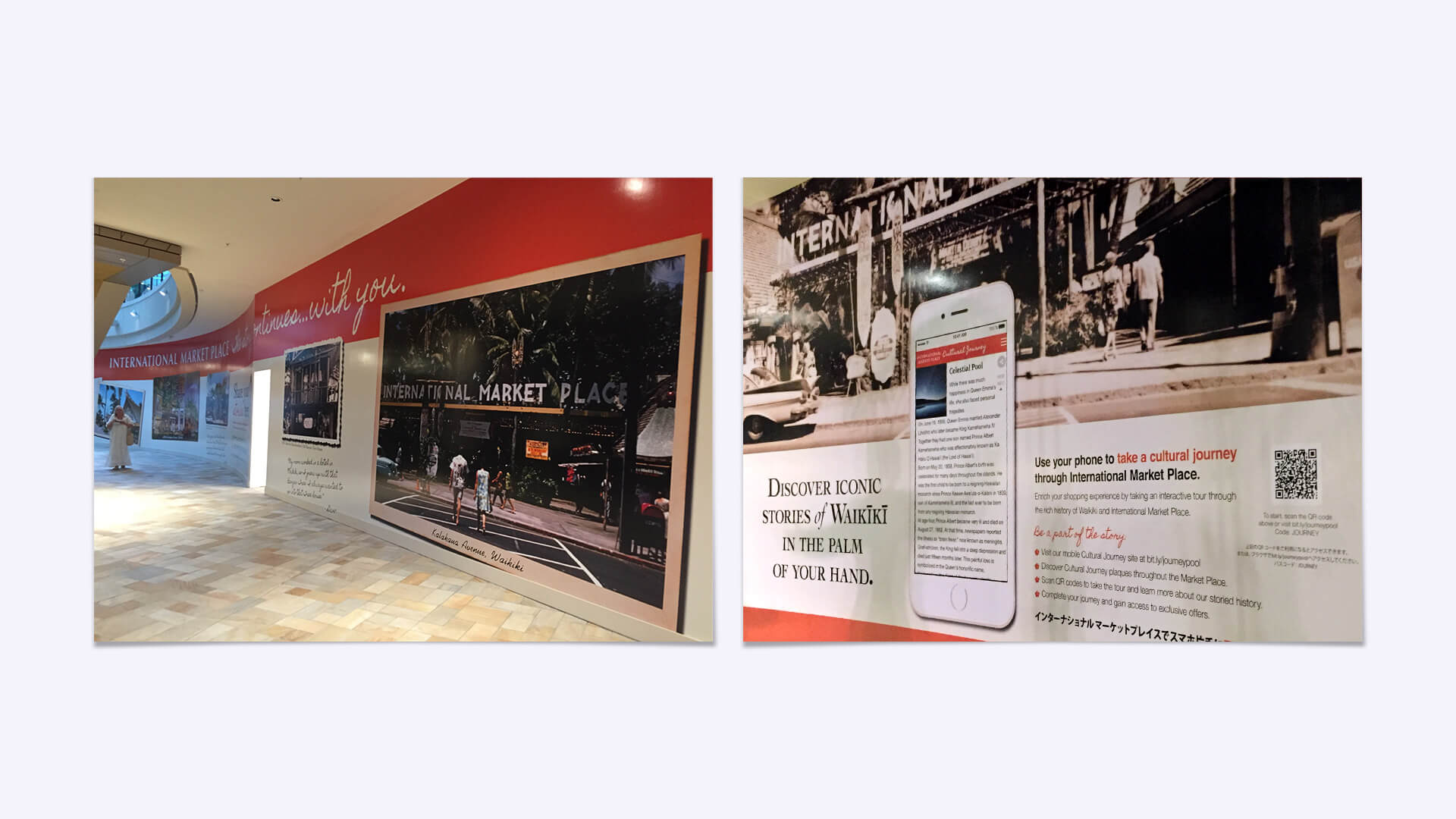 [RoyalSlider Error] Slides are missing.
Channels_
Branding, Collateral, Direct Mail, Outdoor, Photography, Posters, Print