Background_
The Connector almost stopped before it started.
The Hawai'i Health Connector, a statebased marketplace, stumbled at the start of the Affordable Care Act's open enrollment period on Oct. 1, 2013. Six weeks after the marketplace's delayed launch, its executive director announced her resignation.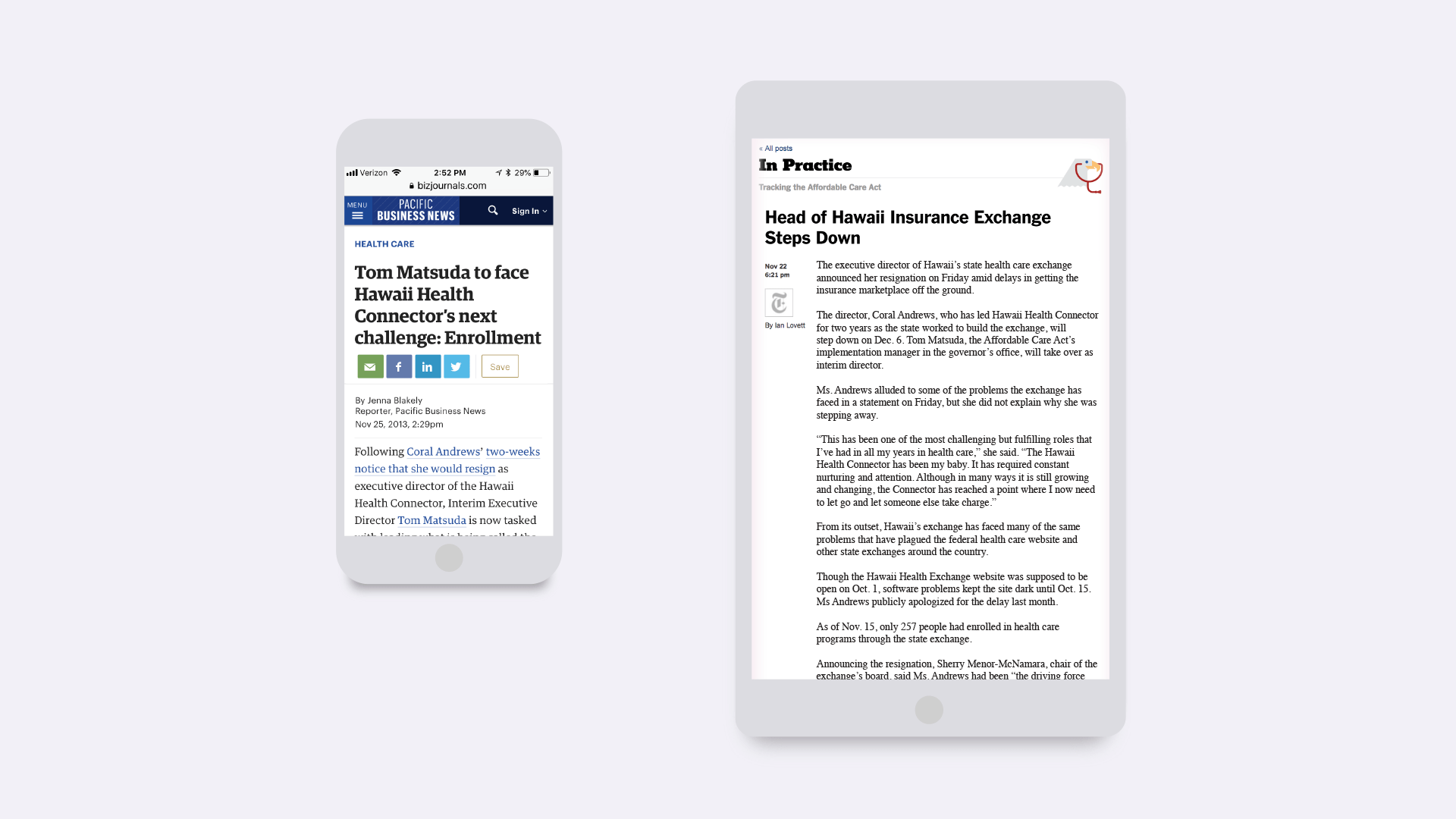 Insight_
Honesty is the best policy.
Although regime change so early in the Connector's launch detracted from initial public confidence, we knew we could use this opportunity to reshape the conversation. We also knew that with all the misinformation, conjecture and opinions floating around, there was only one way to regain the public's trust—to earn it.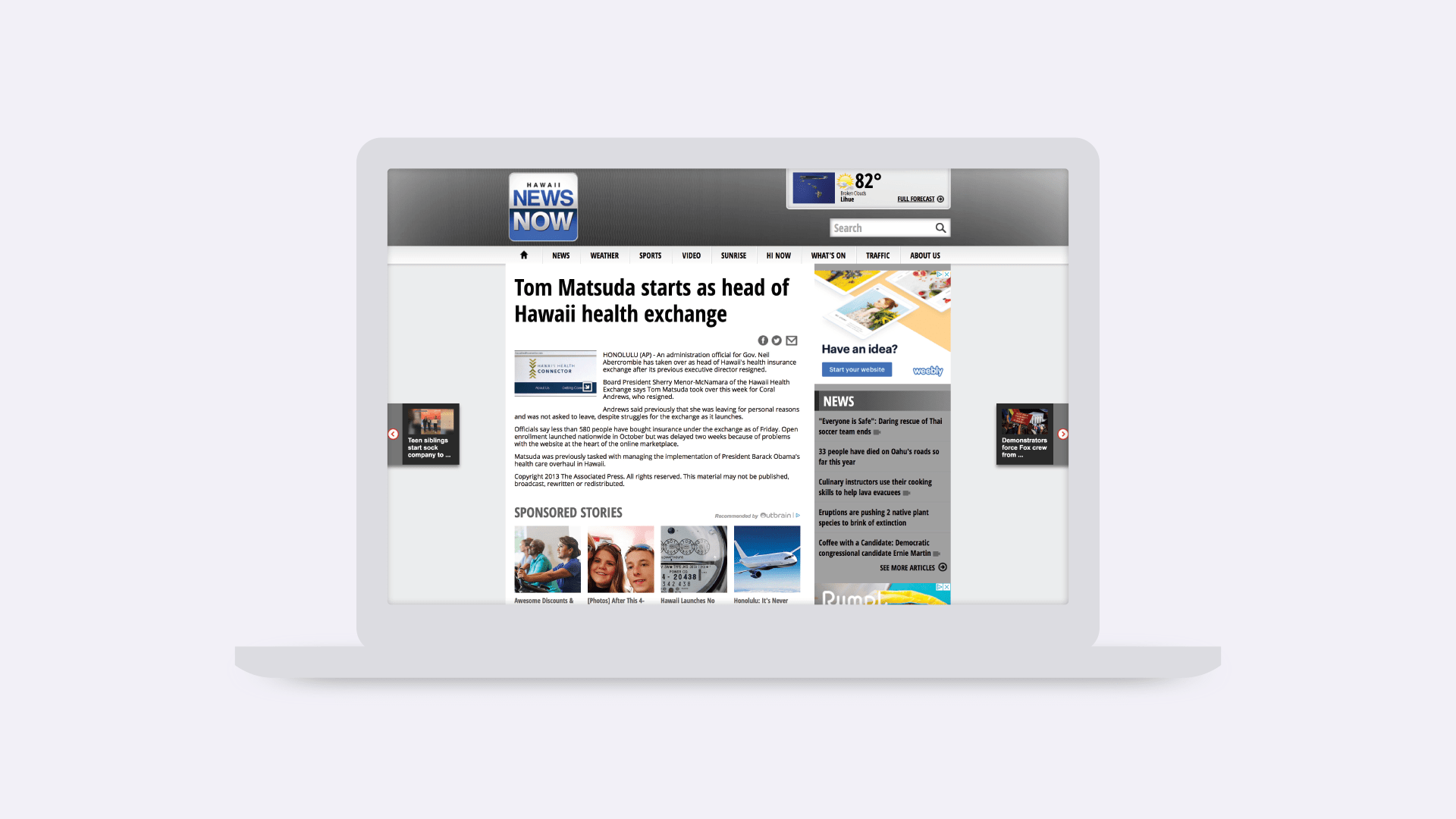 Solution_
We told it like it was.
Knowing it would be critical for the Connector to have a leader who instilled confidence—especially during the open enrollment period—we used the resignation announcement to position the new executive director as a pivotal leader.
On his third day on the job—and armed with our guidance—the new executive director successfully corrected the misinformation about the Connector's goals and capabilities. His commitment to transparency resulted in more access for media, which improved their perceptions of the Connector.
As a result of this newly gained confidence, enrollment doubled from 257 to 683 within a few weeks. Board members, legislators and other stakeholders had a greater understanding and appreciation for the complexity of the Connector's technological architecture, and viewed the new executive director as an effective and capable leader.
[RoyalSlider Error] Slides are missing.
[RoyalSlider Error] Slides are missing.
Results_
Open enrollment numbers jumped by 50% in the few weeks after the leadership change
Channels_
Collateral, Earned Media, Radio