Opportunity_
Airline cardholders were jumping ship.
When news of bad behavior by a major airline hit the airwaves, the company's credit card holders responded by angrily cutting up their cards. We turned their anger into an opportunity.
Our Love Many campaign for the Priority Destinations Card played off customers' frustration with their airline by touting the ability to love—and fly on—many airlines, instead of just one. Concepted and launched in under two weeks, the hard hitting campaign not only struck directly at global airline-affiliated credit cards, it also helped to chip away at our biggest local competitor.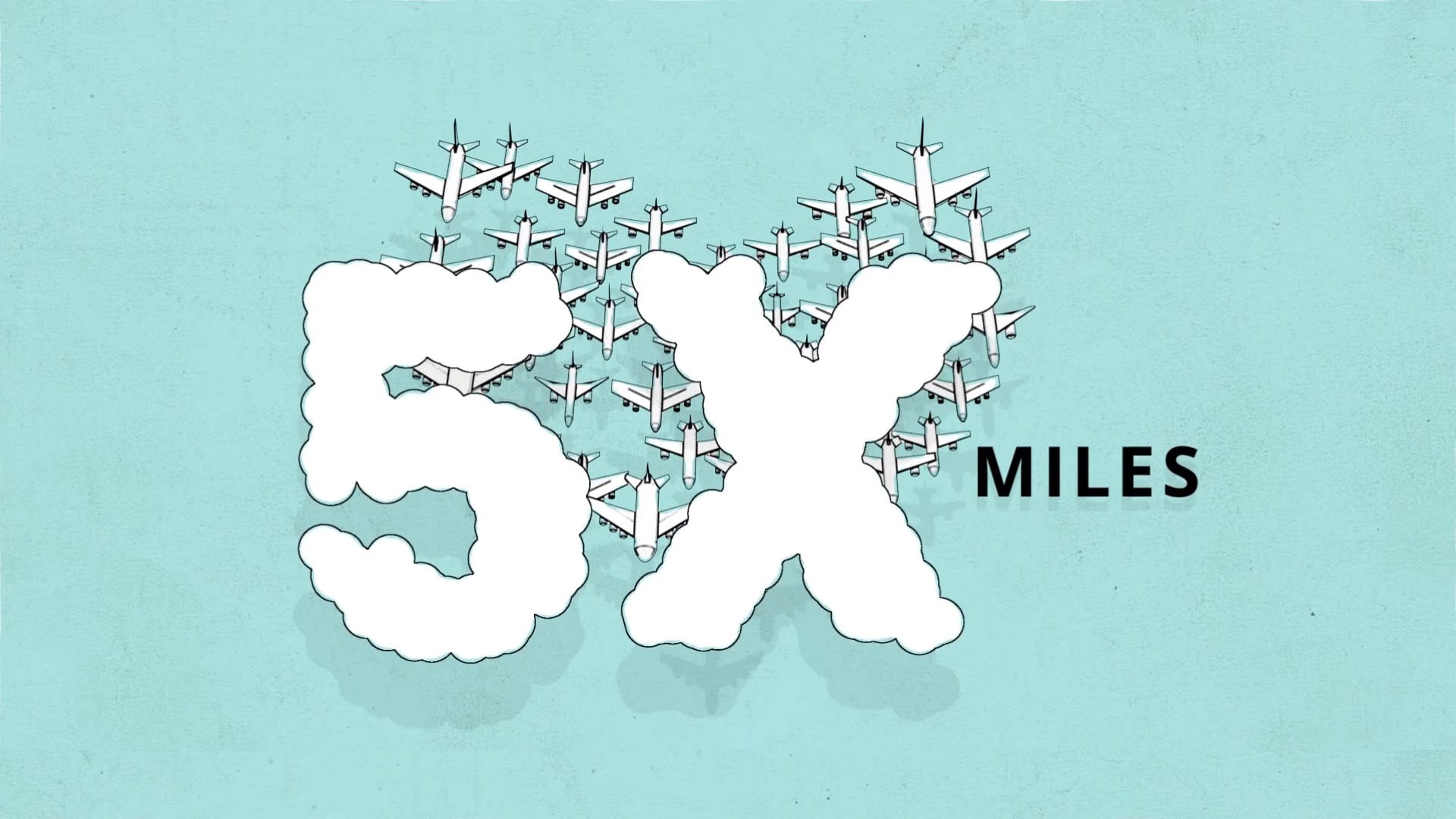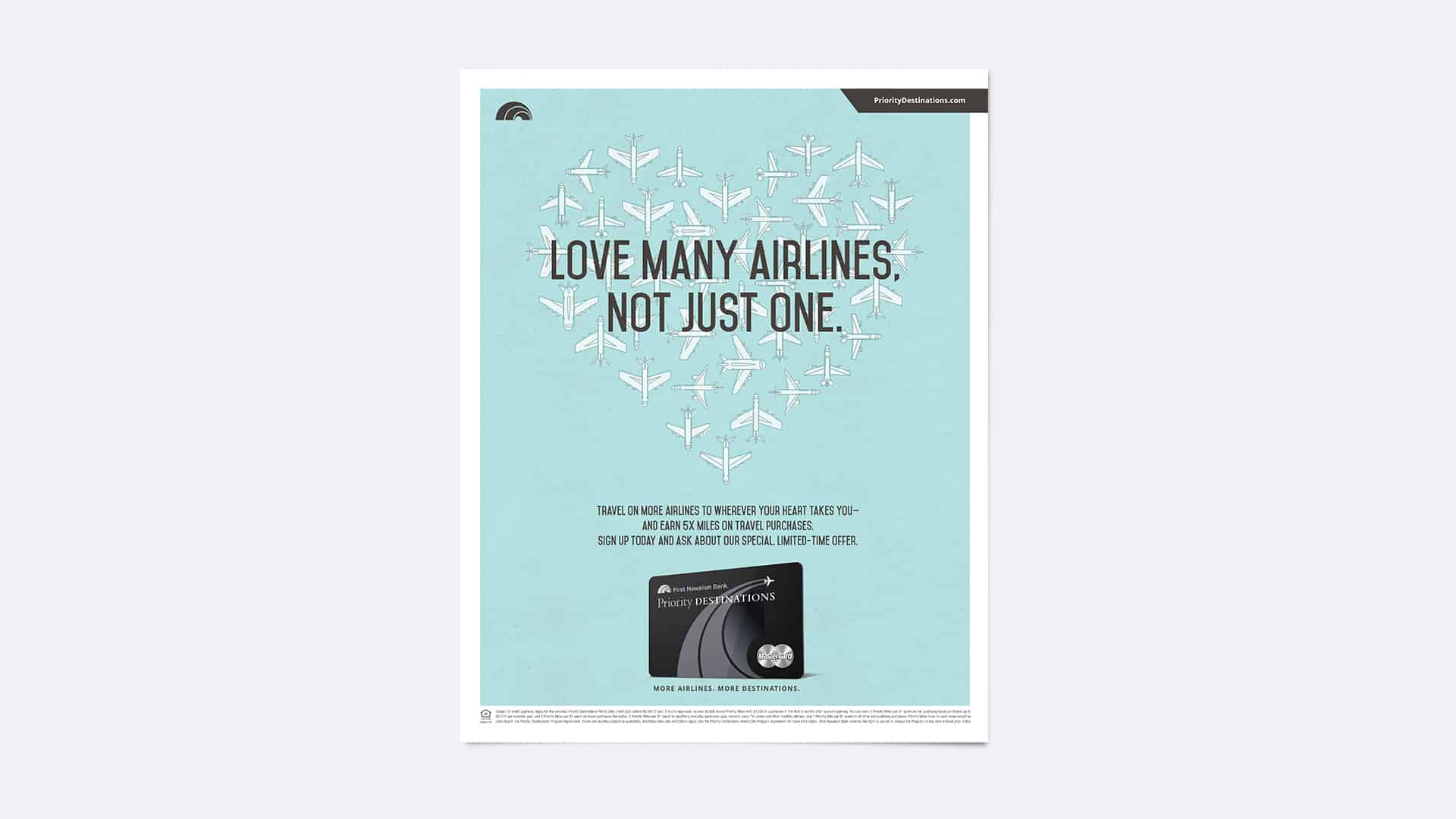 Channels_
Video, Print, Interactive