Insight_
Customers go to a bank for what they know—which leaves countless helpful resources untapped.
When people think of banks, they think of checking, savings, and loans—the basics. As the oldest and largest bank in Hawaii, FHB offers personal and business customers an extraordinarily diverse range of services, from voice banking and peer-to-peer payments to payroll and employee benefits. Our task was to communicate FHB's prodigious menu in a way that was digestible for the customer and made it easy to discover new services—while bringing the bank's modern branding into the branch.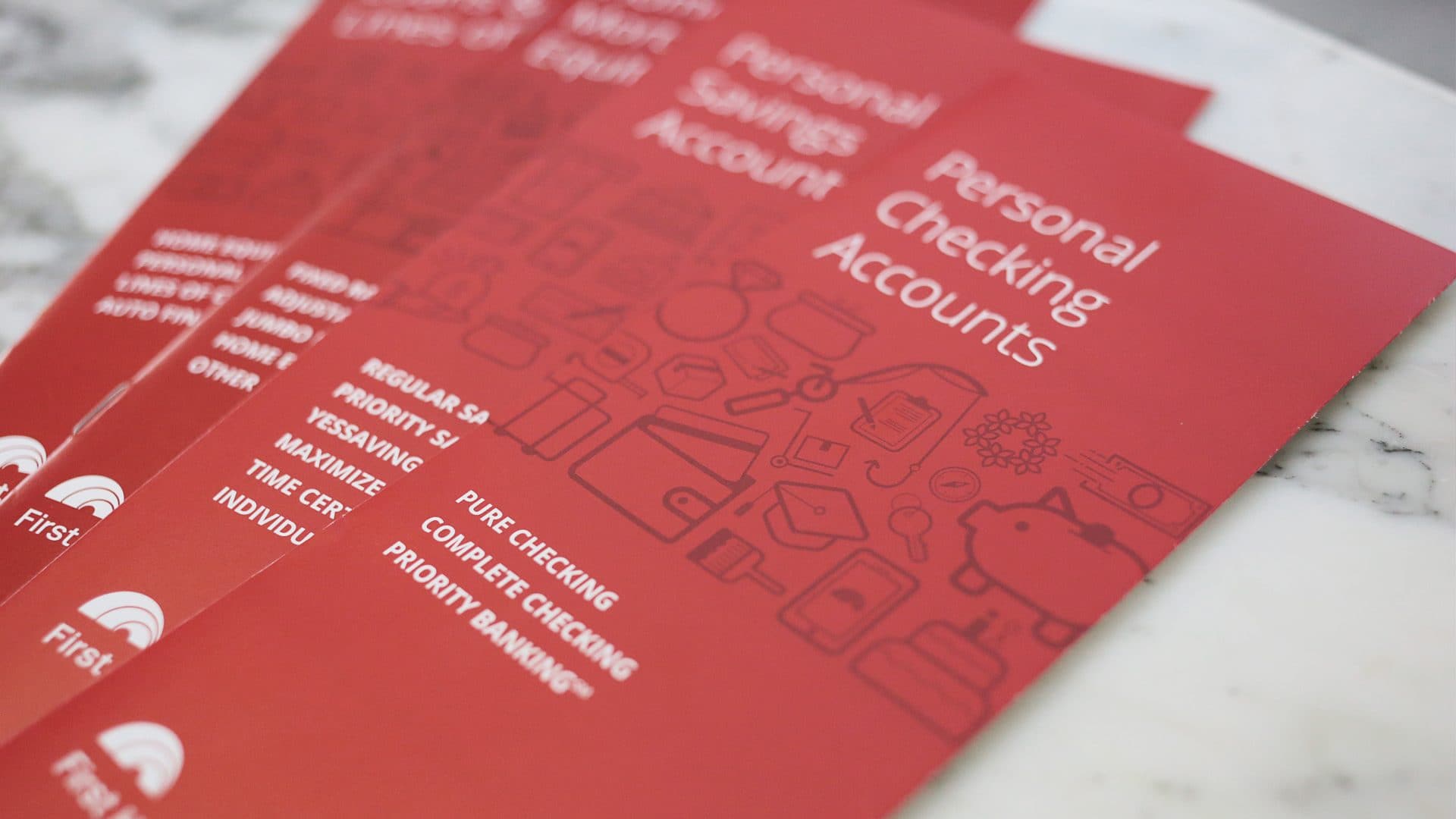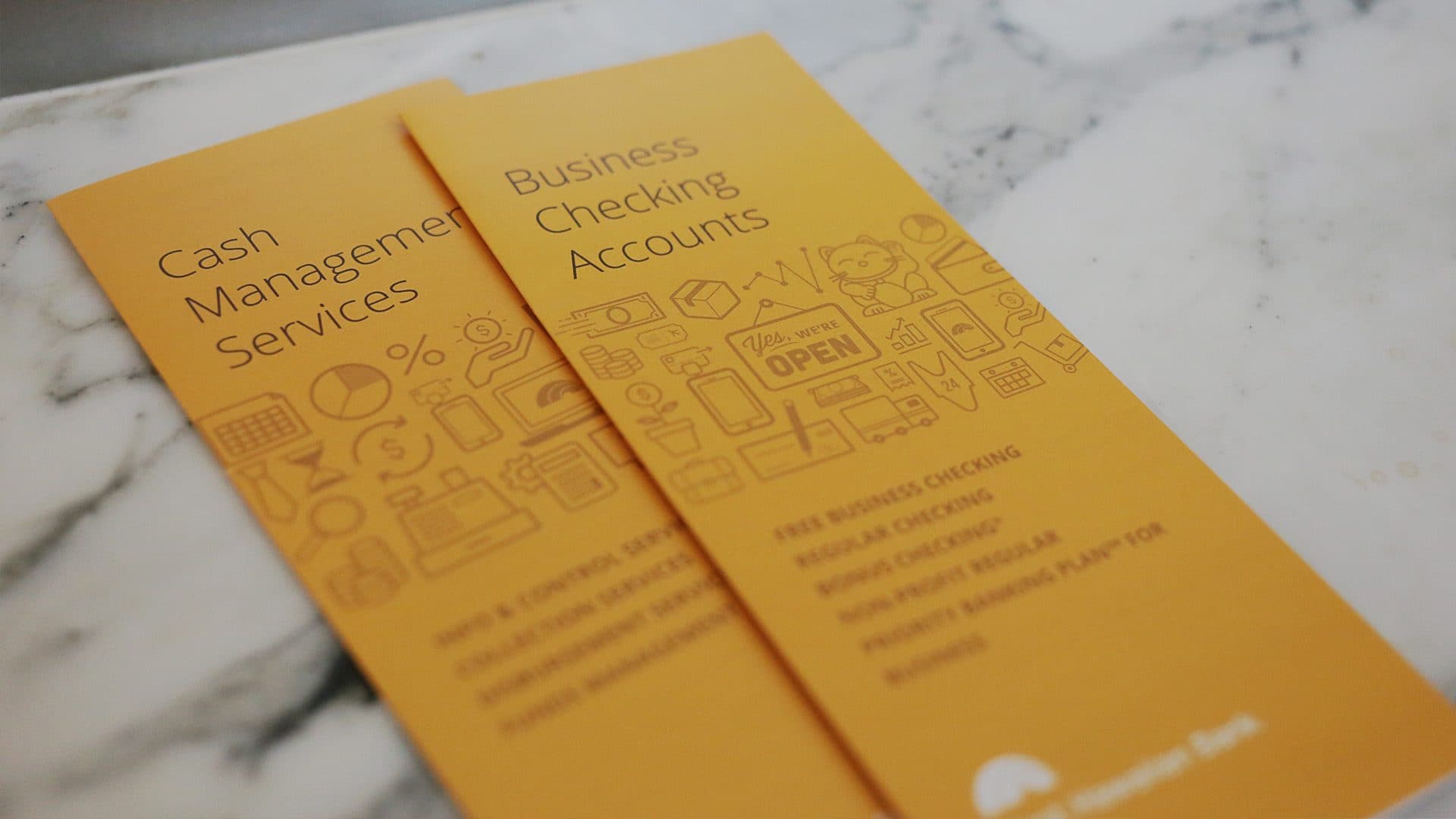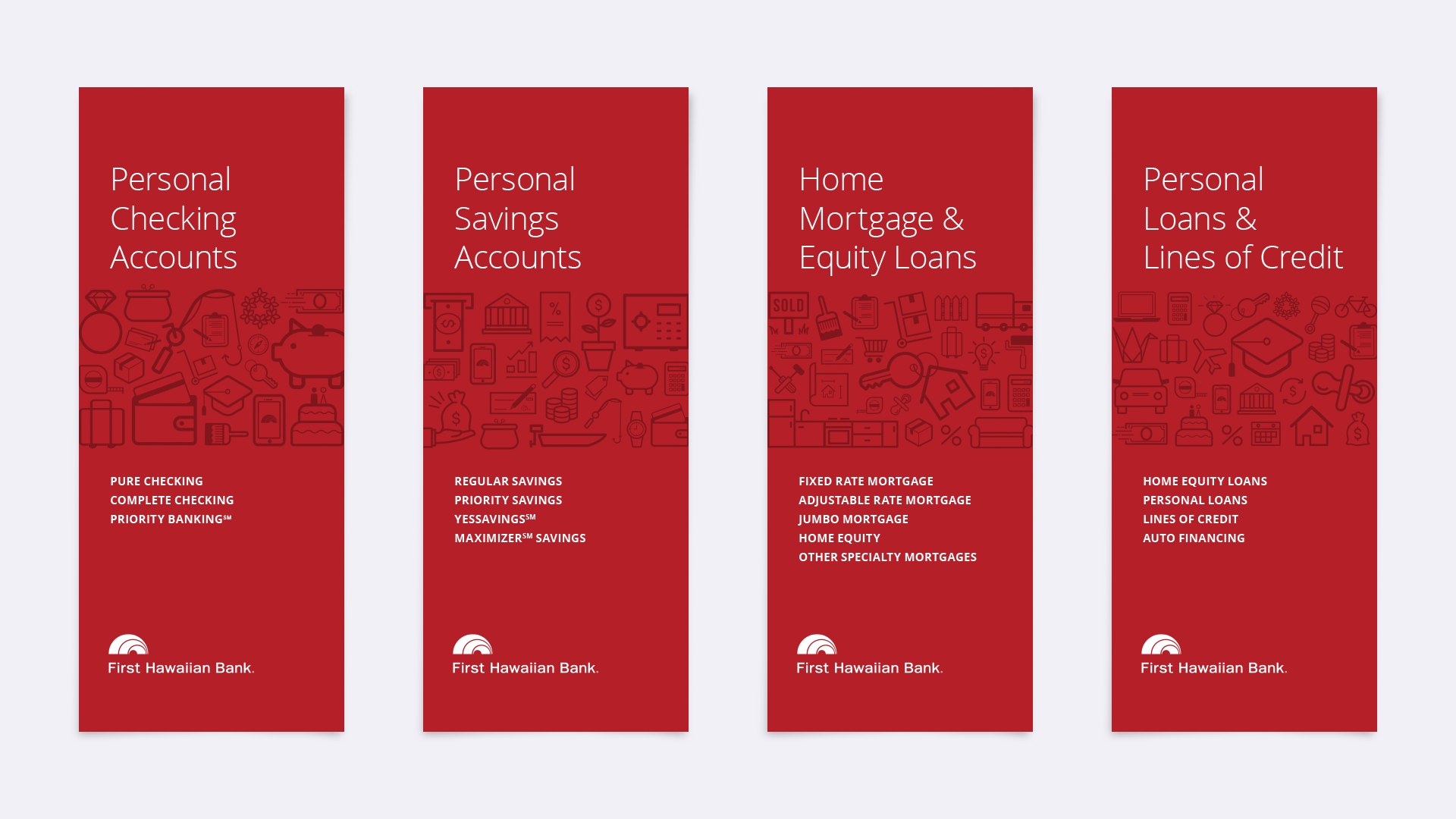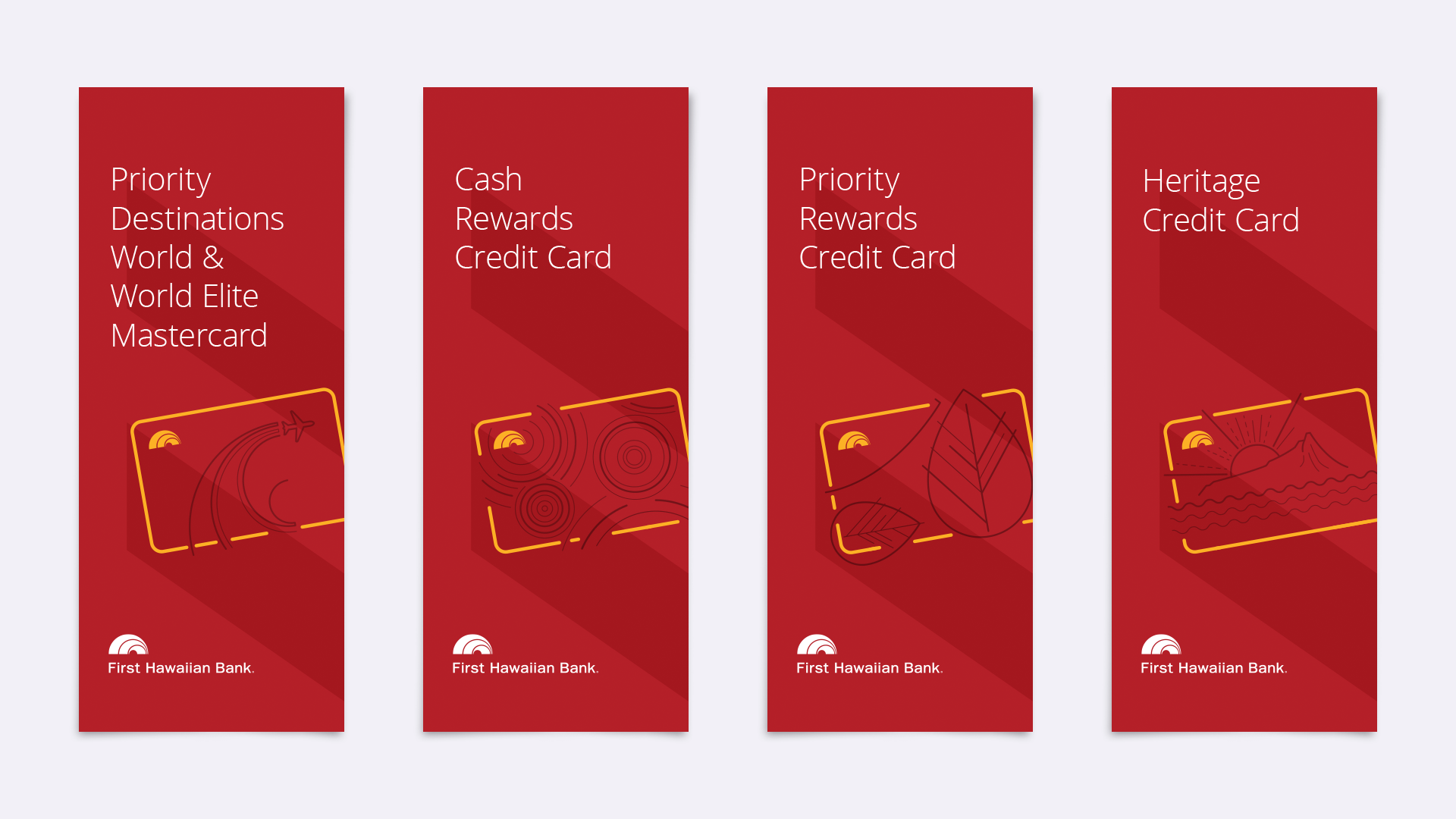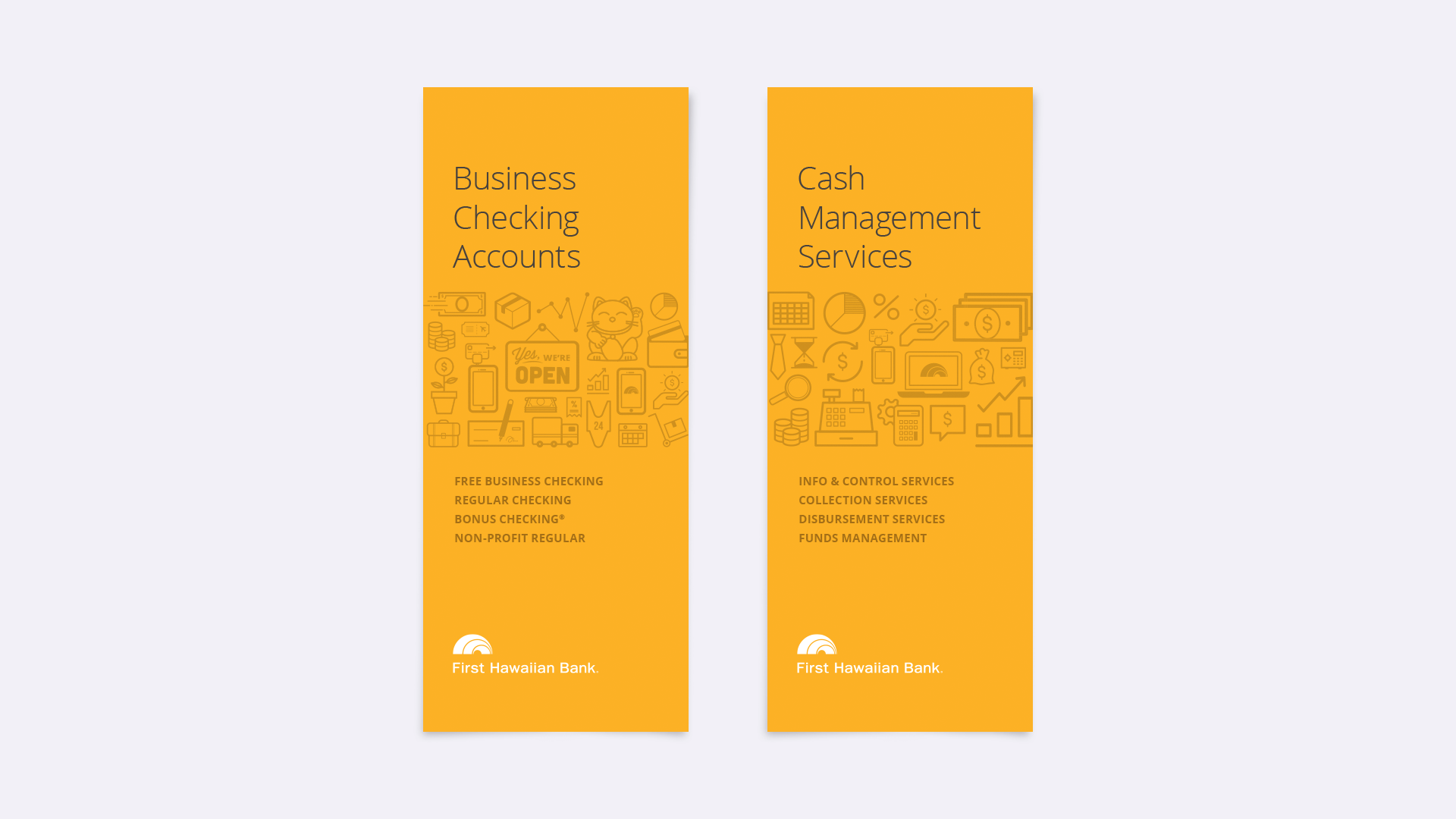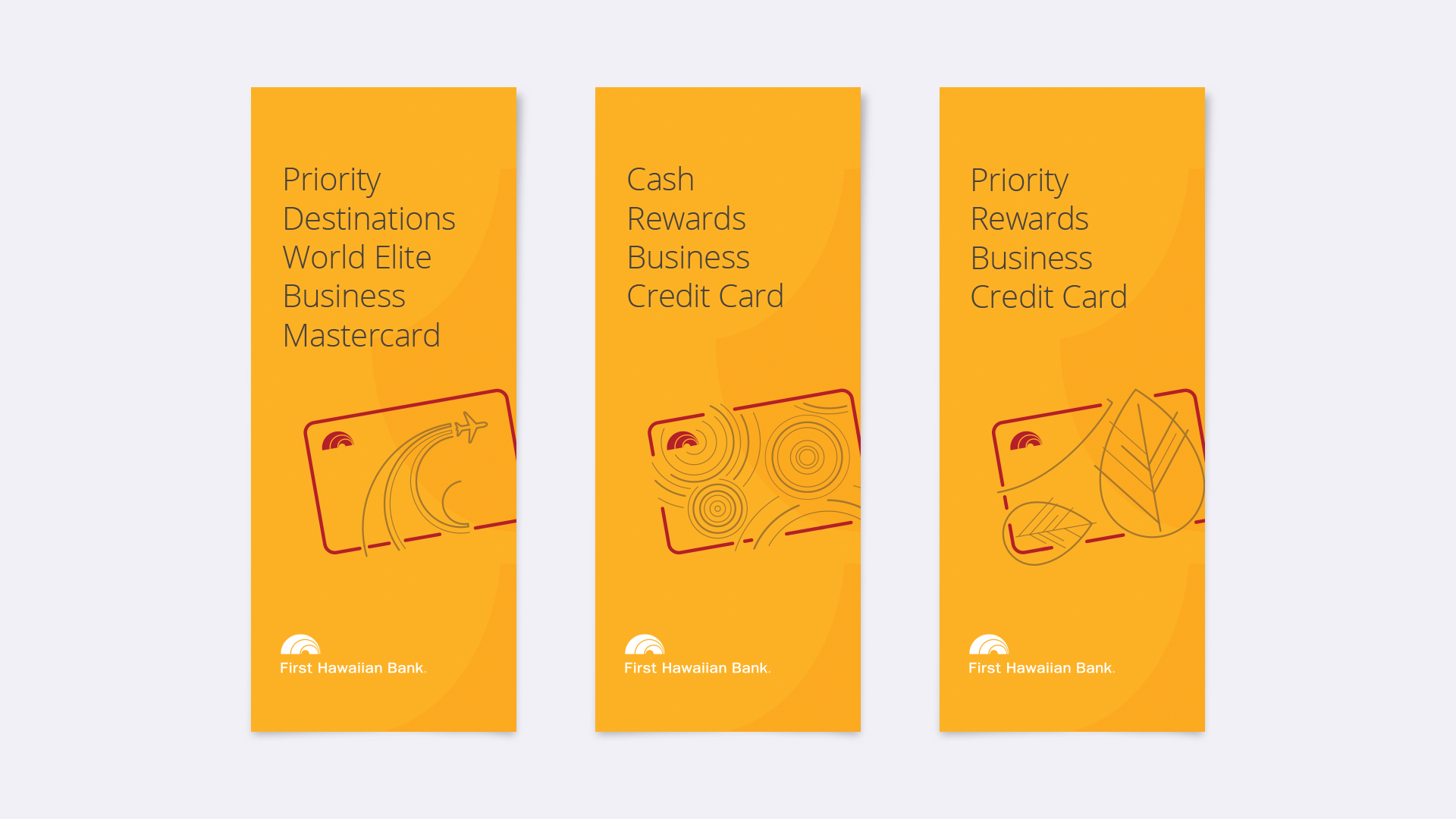 What they said_
"Now, with a quick scan, customers can spot what they're looking for—and easily discover new services."
Song Choy, Senior Vice President & Division Manager