Background_
Two target audiences. Two hot deadlines. One anxious sales team.
Samkoo Corporation and MVNP were just wrapping up sales for Kapiolani Residence when we needed to jump onto their next project: The Central at Ala Moana. Their sales team required a website to complete their sales experience. Their showroom was waiting for content. And the Hawaii Housing Finance & Development Corporation (HHFDC) regulators had requirements and deadlines that had to be met. Most importantly, 512 homes needed interested buyers.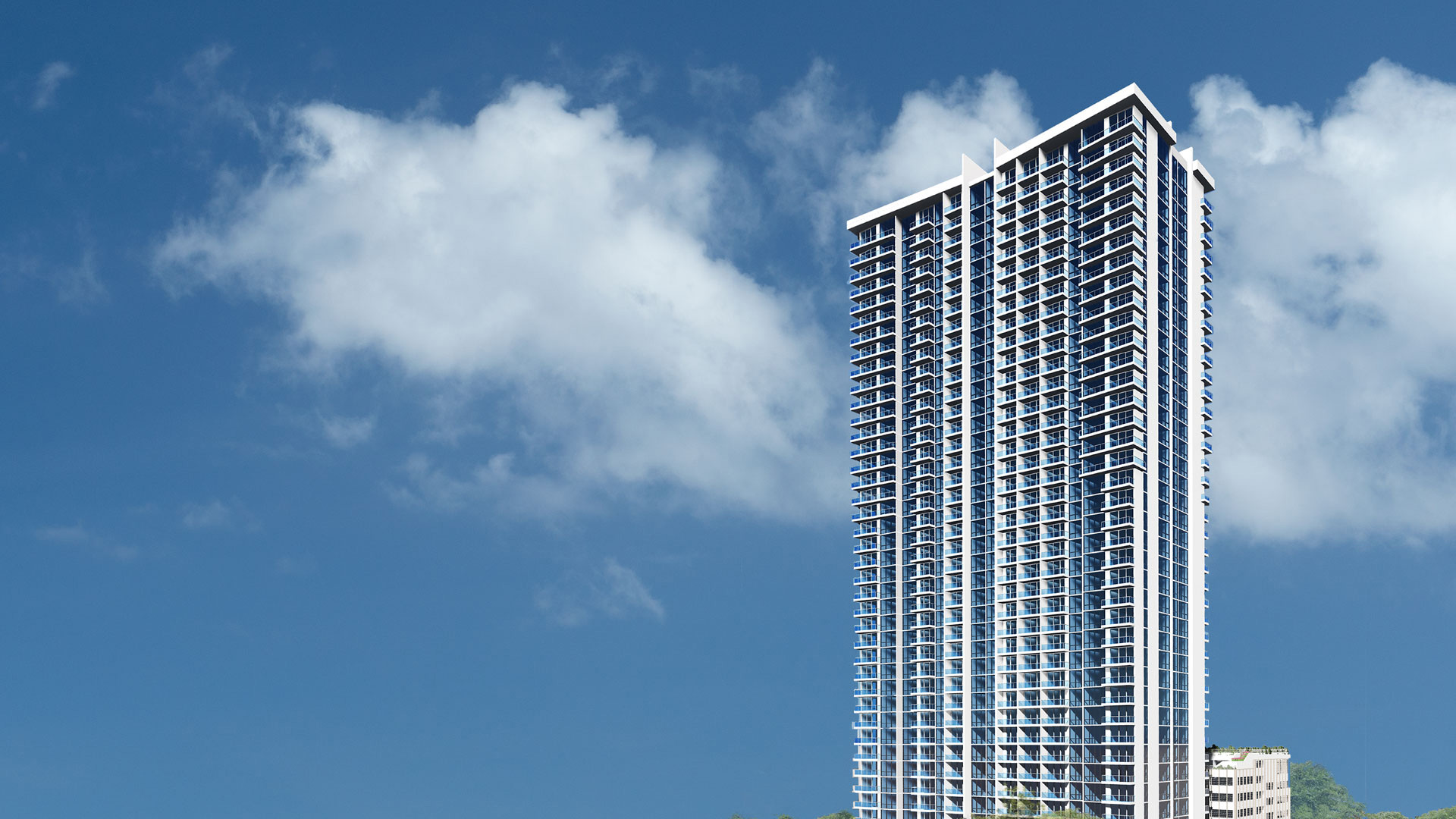 Insight_
What home shoppers don't know can hurt them.
Working within affordable housing regulations on a new development project while synchronizing design, construction, sales and marketing schedules is no easy task. We worked closely with regulators to ensure prospective buyers were well informed about the application and lottery process well in advance of all deadlines.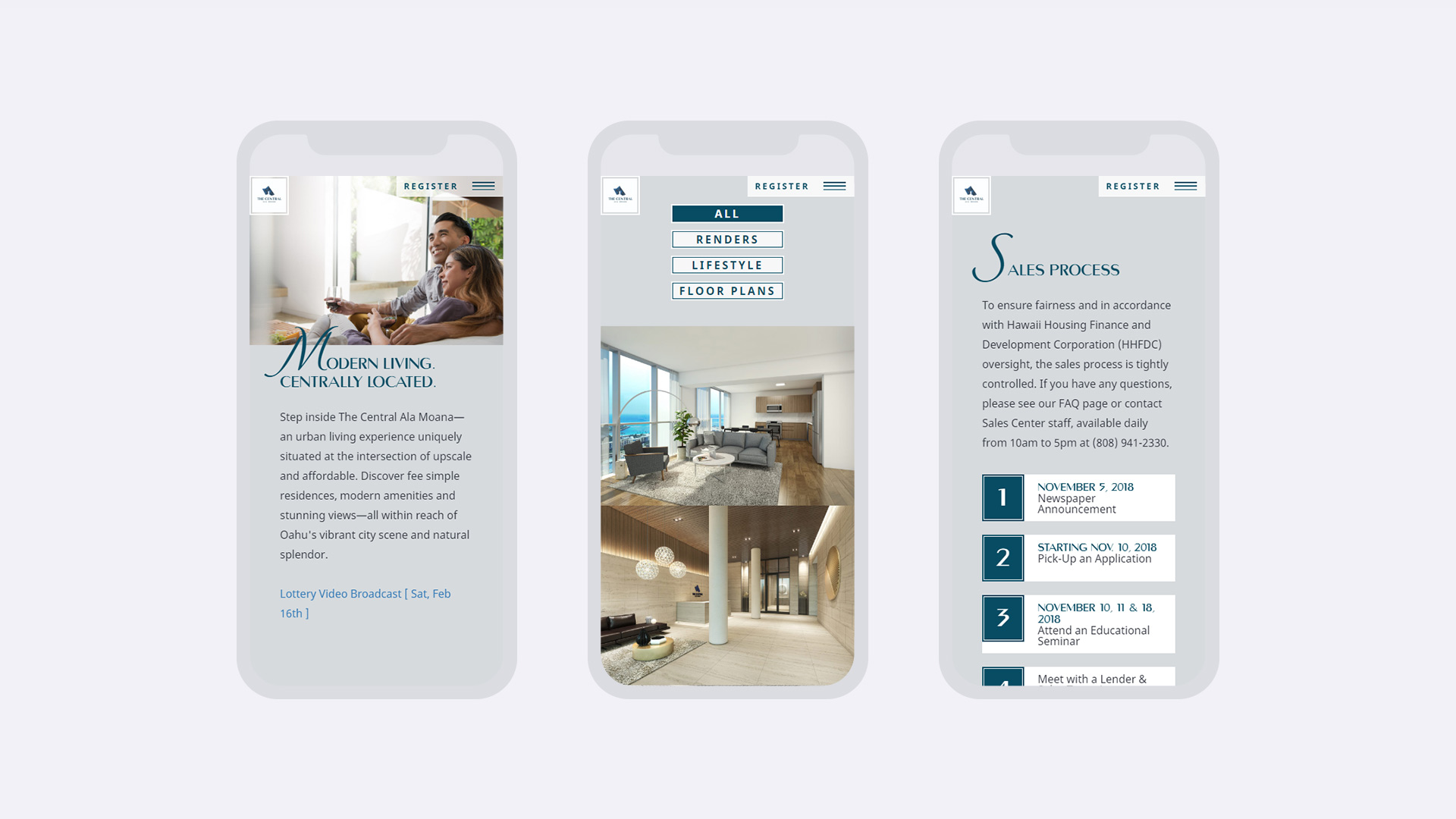 Solution_
We fast-tracked the sales process.
To facilitate this time-sensitive process, we developed a branded website that funneled buyers through the education of this unique home-buying opportunity to the application process. We consulted and connected The Central's unit inventory directly to their Salesforce CRM, thereby providing their sales team with inventory tallies in real-time. By facilitating customer transactions and synchronizing inventory back to the website, MVNP expedited sales and enabled Samkoo to break ground on time.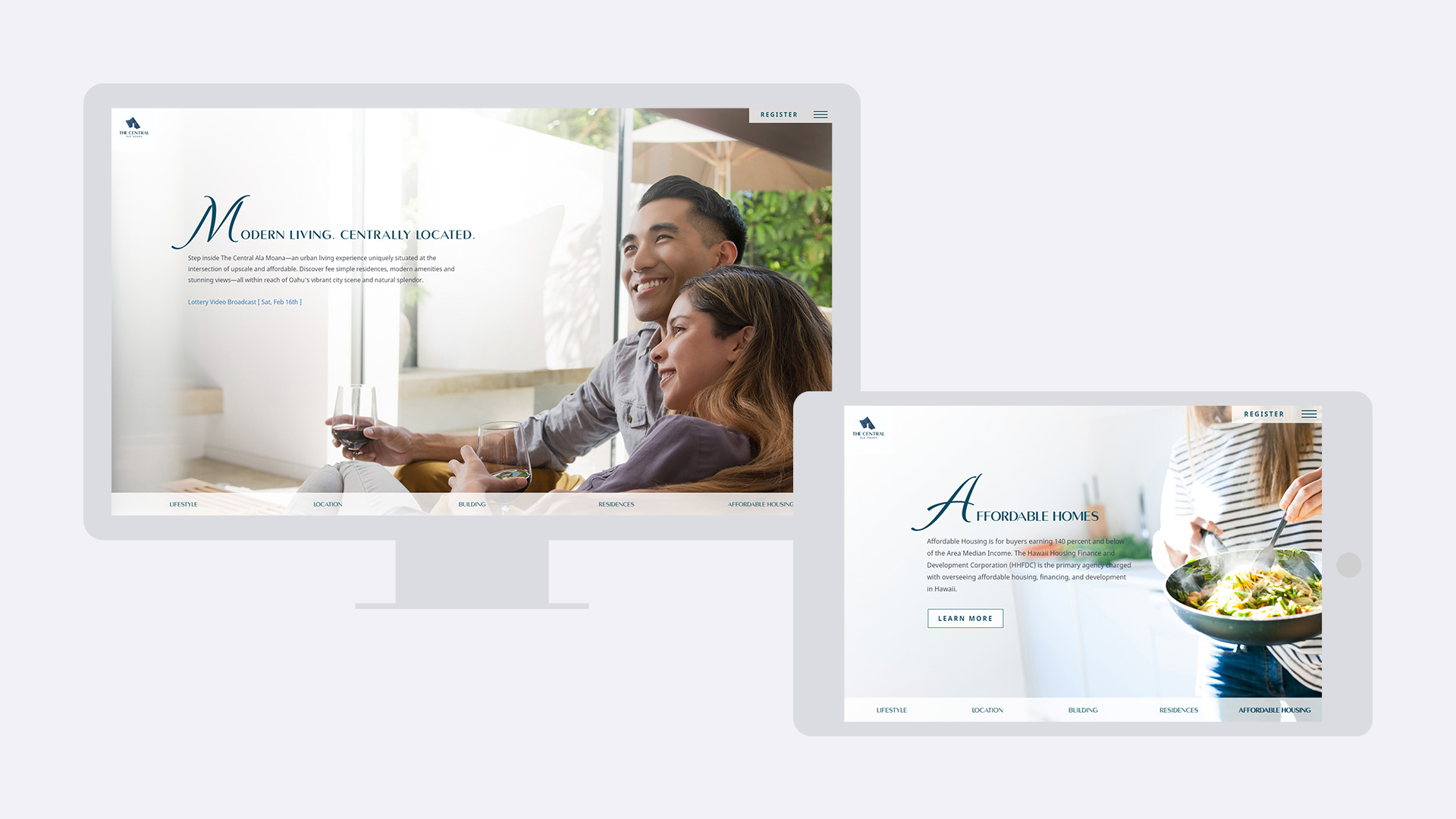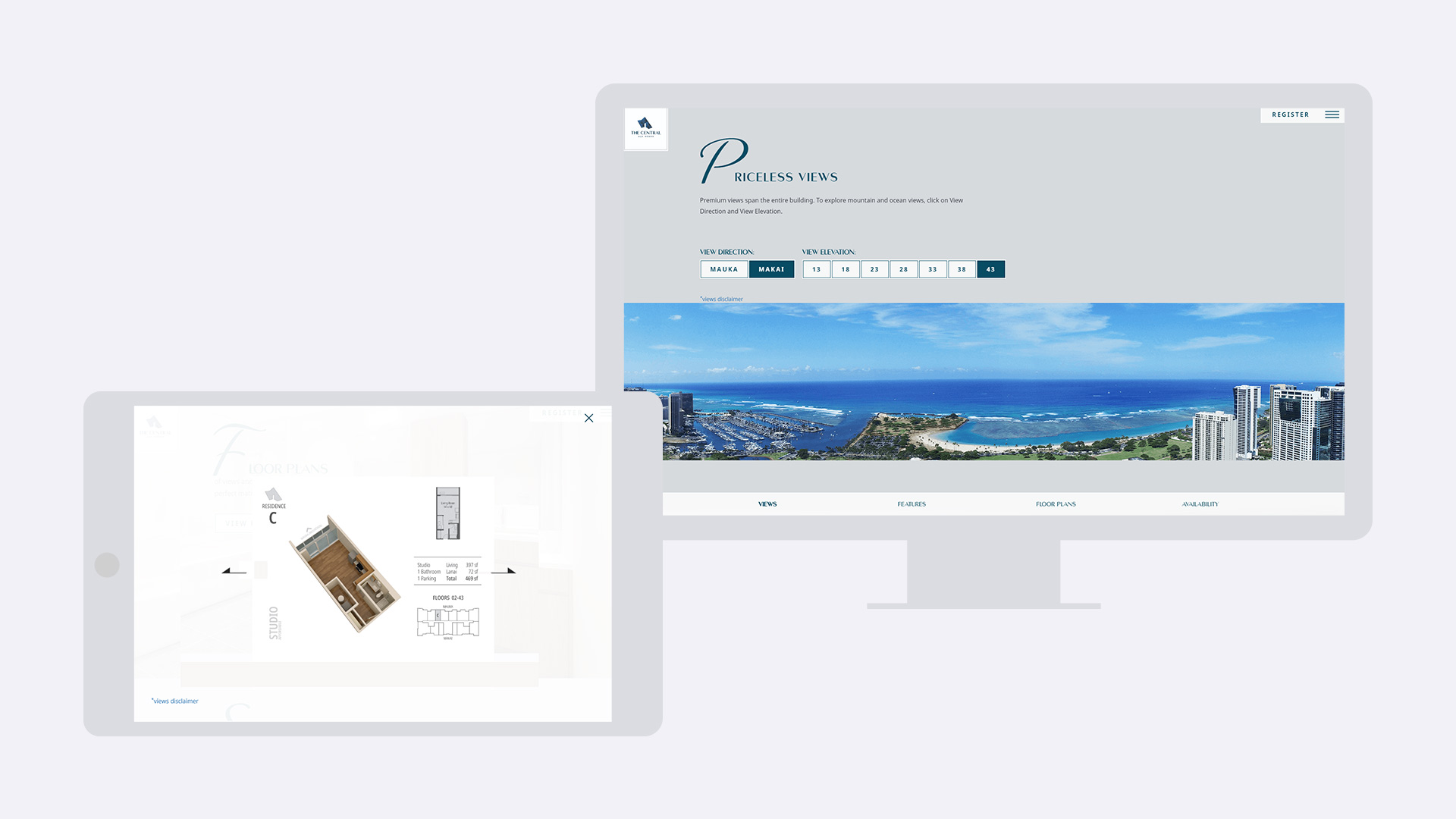 What They Said_
"MVNP completed this monumental task with turnkey precision. By partnering with our Marketing and Sales teams, they ensured we were successful and sold out in record time."
Jimyun Kim, President, JS Media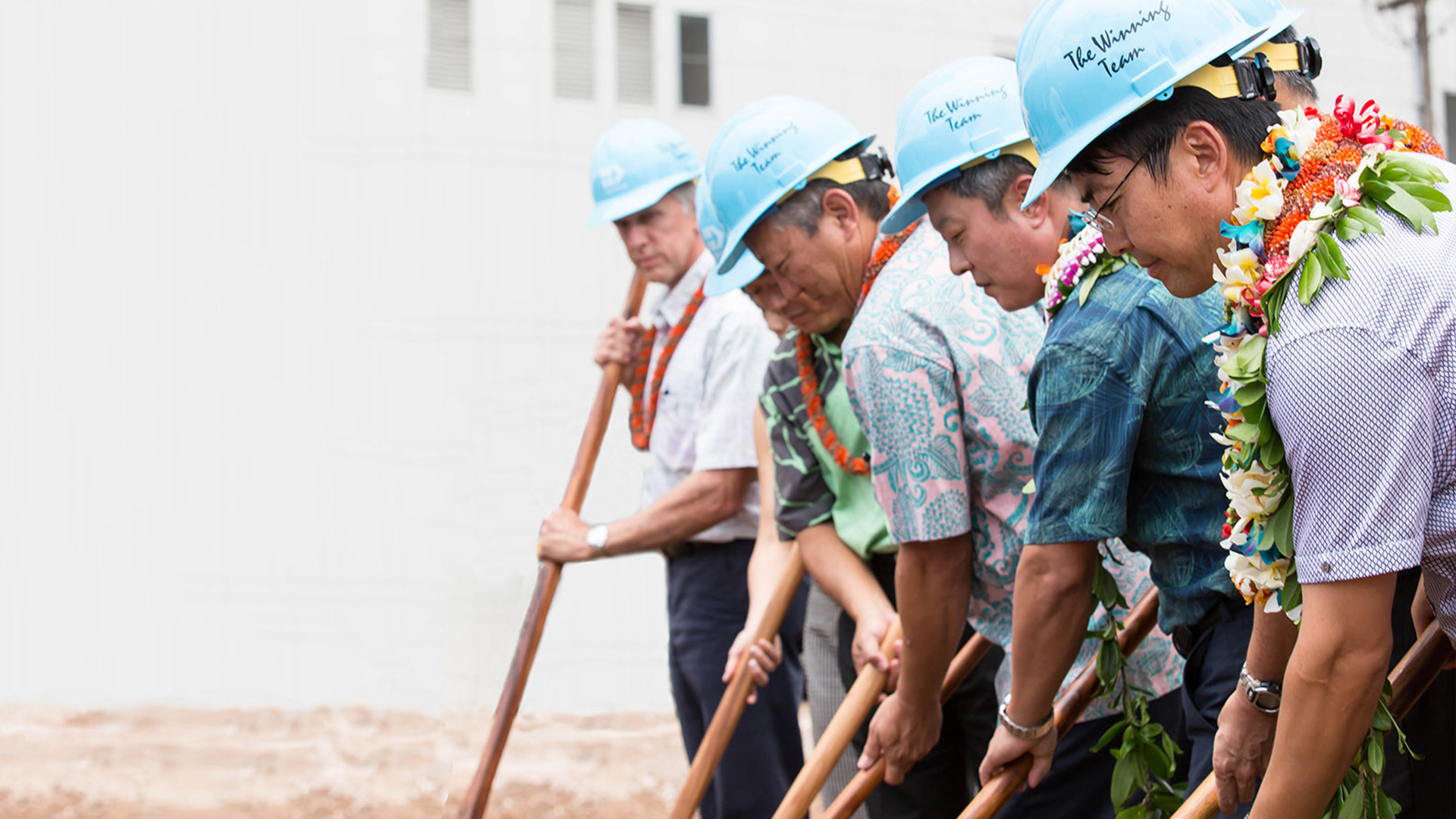 Results_
Sold 463 homes in 20 days
Channels_
Digital, Experiential